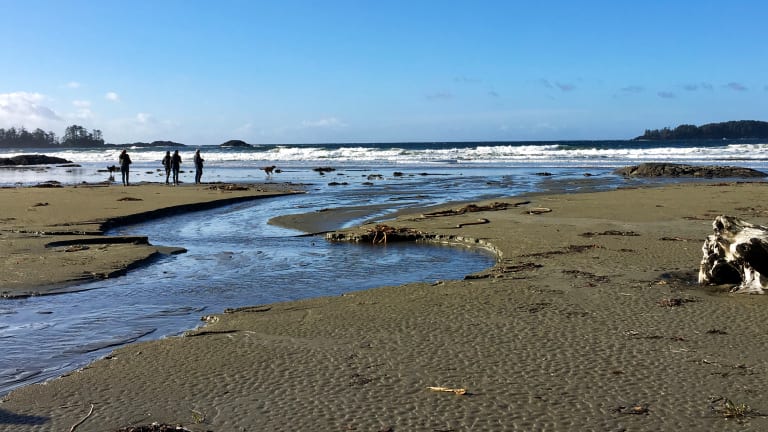 PSORIATIC ARTHRITIS (PsA) AND WHY WE NEED TO KEEP TALKING ABOUT IT
Kim Kardashian West has psoriatic arthritis, a disease that affects one in 400 Canadians. Early diagnosis is SO important to manage its effects, yet so tricky. Here's what you need to know + details on an important Facebook Live all about it.

In partnership with AbbVie • Psoriatic arthritis, pronounced sorry-attic arth-rye-tiss (PsA), has no cure. Its symptoms target skin and joints, and can result in disability. And it affects about one in 400 Canadians. Early diagnosis and treatment can help mitigate the pain and damage caused by the chronic disease, but too few people realize there's a link between psoriasis and joint stiffness and pain.
To help increase awareness and share crucial information, AbbVie, a global research and development-driven biopharmaceutical company, is sponsoring an important Facebook Live on psoriatic arthritis on Monday October 28 at noon. Hosted by the Canadian Spondylitis Association (CSA) and Canadian Association of Psoriasis Patients (CAPP), the Live will discuss and answer questions about symptoms, diagnosis, community resources, and do a little myth-busting too.
In the following short video, CSA president Gerald Major shares his physical and mental journey with PsA, and rheumatologist Dr. Lihi Eder of Women's College Hospital offers insights into the disease. Both will be part of next Monday's Facebook Live.
RSVP here to attend and please help spread the word about the Facebook Live. Share your RSVP with friends, tell anyone you know who has psoriasis, arthritis, psoriatic arthritis or spondylitis (more on spondylitis here), and please share a link to this post. I'll be alerting beautygeeks about the PsA and the Facebook Live via Instagram, Facebook and Twitter too; please do re-gram and re-tweet!
what is psoriatic arthritis?
The Mayo Clinic describes psoriatic arthritis as "a form of arthritis that affects some people who have psoriasis – a condition that features red patches of skin topped with silvery scales. Most people develop psoriasis first and are later diagnosed with psoriatic arthritis, but the joint problems can sometimes begin before skin patches appear."
PsA can cause irreparable damage to affected joints – as well as to quality of life. (Search #psoriaticarthritis on Twitter to see how people living with PsA get through each day. Many manage quite well. But for some, even lying in bed is excruciating. For others, holding down a job is a losing battle.)
If diagnosis and the right treatment come early enough, leading a full life while managing PsA is entirely possible. It's essential that people who recognize the symptoms of psoriasis and of arthritis put the two together quickly so they can either have it ruled out or seek the proper medical assistance ASAP.
psoriatic arthritis symptoms + family history
If you already cope with psoriasis (sore-eye-ya-siss), and have a family history of psoriasis or arthritis, unfortunately there's up to a 30 percent chance you'll learn about PsA first-hand.
If you're dealing with inexplicably aching and swollen joints, and psoriasis afflicts members of your family, you'll also want to talk to your medical professional about PsA.
Thanks to lack of awareness right now, diagnosis can take up to two years, especially when joint stiffness and pain are the first to manifest while the skin remains clear. Such was the case with Ivory Conover. However, among other things, she suffered a persistent bout of plantar fasciitis, then mysteriously swollen fingers and toes before a doctor asked whether anyone in her family had ever had psoriasis. Ivory's answer was yes; her mother. More on her journey, as well as PsA indicators, here.
Psoriatic arthritis generally strikes women and men between the ages of 30 and 50, but aspects of the disease have been known to sneak up on pre-teens and teenagers.
Simmie Smith, 49, suffered severe psoriasis (misdiagnosed as eczema) starting at just eight or nine years old; joint-swelling hit her when she was 20. Her story made me tear up during our telephone interview. She was in agony in a pre-Google time, before the Internet even existed. More on her psoriatic arthritis experience, as well as the truth behind common psoriasis myths, here.
Former Elle Quebec beauty director Angèlique Martel, now in her early 40s, was told she had arthritis when she was 16. Like Steff Conover, she had no skin indications – until she hit her mid-30s and psoriasis made itself known on her scalp. In her case, arthritis had plagued her grandmother, although not her mother. Angèlique's story and PsA-specific input from a dermatologist are here.
For Kim Kardashian West, 38, psoriasis appeared briefly when she was 25, then returned with a vengeance five years later. Eight years after that, this year as a matter of fact, her hands began to hurt so much she couldn't pick up her toothbrush or phone. At one point, she was in so much pain she needed help getting dressed for a publicity engagement. Last month on "Keeping Up With The Kardashians," Kim revealed that she'd been diagnosed with psoriatic arthritis. Her mother, Kris Jenner, has long coped with psoriasis herself. Read Kim's story on sister Kourtney's website, Poosh.
PsA facebook live on october 28 at noon
Again, you can RSVP to October 28's psoriatic arthritis Facebook Live here, and help spread the word as well by sharing your RSVP, this post, and other notifications you see.
I know there are lots of debilitating diseases out there; this is just one that speaks to me. PsA can wreak such havoc on the body, mind (many sufferers cope with depression, too), and quality of life. I keep coming back to the fact that early diagnosis can make such a difference, yet rarely happens because PsA is still not a first possibility that comes to mind when patients and doctors consider the symptoms.
Together, we can change that, right?
over to you
Have you had any experience with psoriasis or arthritis? Or psoriatic arthritis? Before this post, were you aware that psoriasis and joint pain are connected? Had you already heard that Kim Kardashian has PsA?