WIN TICKETS TO 'SEX & THE CITY & US: A 20TH ANNIVERSARY EXTRAVAGANZA'
Next Wednesday, August 22nd, Hot Docs Ted Rogers Anniversary is hosting cocktails, behind-the-scenes gossip and more in Toronto – wanna come with? We're giving away TWO pairs of tickets to two winners in Canada!
During the 'Sex and the City' series' 6-year run, my roommate at the time (hi, Mychelle!) and I watched every episode, either as it aired or on DVD. All our friends did too.
Years and years later, a few things have stuck with me. Remember Samantha and Bobby (Bobby Carnavale) and the wheatgrass shot? And Carrie's breakup post-it-note from Jack Berger (Ron Livingston)? What about Charlotte and Harry and the white couch? (Hint: he liked to hang out starkers at home.) And Miranda and Steve – I think I was happier that they ended up together than I was about Carrie and Mr. Big.
Then there was that time that someone stole Carrie's new, $485 Manolo Blahnik shoes from a baby shower. And that time Charlotte needed a "rabbit" intervention. And the time Samantha found a grey hair down there. And who didn't feel for Miranda when she struggled with moving from Manhattan?

And maybe we should talk about Carrie and Big's insane apartment in Sex & The City 2?

I've had my own brushes with the show. I had a chat with Sex & The City author Candace Bushnell (she wears Crocs), and with Mr. Big, too, when Chris Noth became the face of Biotherm Homme and nearly melted my FujiFilm camera with smoulder. (That shot led to sister's hilarious Photoshopped selfie with Mr. Big, and this contest before Instagram was invented.) The candid interview revealed how Noth snagged the Biotherm gig, as well as how he really felt about skincare and grooming in his showbiz arena.

Okay, giveaway! Tickets courtesy of Hot Docs Ted Rogers Cinema. 
win tickets to "sex and the city and us"
Be warned: the Sex and the City and Us: 20th Anniversary Extravaganza will include cosmos and cupcakes. The main event will feature pop-culture commentator/writer Anne T. Donahue and Jennifer Keishin Armstrong, author of Sex and the City and Us: How Four Single Women Changed the Way We Think, Live and Love (available here).
The Hot Docs website offers this: Learn how a columnist, two gay men, and a writers' room full of women used their own poignant, hilarious, and humiliating stories to launch a cultural phenomenon—and how this iconic, if sometimes problematic, series endured slut-shaming and a slew of nasty reviews on its way to revolutionizing television for women. 
I am so in. I love this kind of thing.
sex and the city: a brief retrospective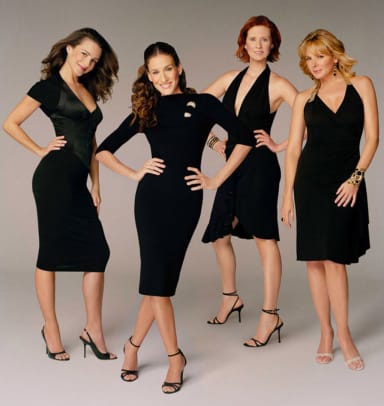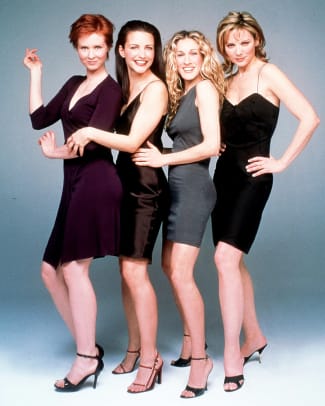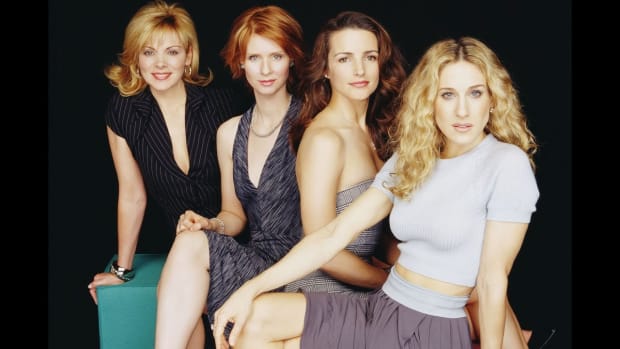 I'd really love to chat over cupcakes with a couple of you next week! We've got TWO pairs of tickets to give away to two readers. The details:
Sex and the City and Us: 20th Anniversary Extravaganza
Wednesday August 22, 6:30pm
Hot Docs Ted Rogers Cinema
506 Bloor Street West
Toronto
Doors open at 5:30pm
To be eligible to win, you need to 18 or older, and you'll need to enter via the widget options below. Enter as many times as you like by Sunday August 19th at 11:59pm EST.
Our winners will be selected at random and notified via email. Response is required within 12 hours – there isn't much time to contact the runner-up if the first person doesn't reply. We'll confirm by Tuesday that the tickets are waiting for you at the door.
Good luck, lovelies – can't wait to see you there!
Please be advised that usually we have to share your information with our contact in order to have your prize shipped. With this giveaway, your prize will be waiting for you at the location.
©2018BEAUTYGEEKS
imabeautygeek.com