YOUNGBLOOD: THE CONTOUR PALETTE VS THE ROB LOWE MOVIE
On-face swatches (of the palette) and a slideshow (of Rob Lowe)
Youngblood is not just the last name of a character Rob Lowe played in a movie. It's also the last name of the woman who founded Youngblood Mineral Cosmetics more than a decade-and-a-half ago. But sorry, Pauline, no matter how much I like your Youngblood Contour Palette, the 1986 film will always come to mind first for me because ROB LOWE. 
I was 18 when Youngblood premiered. I don't think I saw it in theatres. Shame, that, because in addition to several shirtless Rob Lowe shots, there's a scene starring Rob Lowe's bare backside, as he strides down a corridor wearing nothing but a jockstrap. His character, Dean Youngblood, is a talented young American hockey player toughing it out on a Canadian minor-league team located in Hamilton, about an hour south-something from Toronto (I don't speak geography – southwest?). 
In fact, Youngblood was shot in Toronto. And during filming, Rob Lowe was interviewed by a journalist named Craig MacInnis... he's husband to our Liza Herz! How's that for freaky little universe connections? Oh, and that's not all. If you're a longtime Beautygeeks reader, you may have read my little interview with Rob Lowe – that man gives a great six minutes, let me tell you. #careerhighlight
Whoops. Apologies to Pauline Youngblood. Back to the Youngblood Contour Palette, which I really do like very much. (More Rob Lowe at the end of this post. *grin*)
A six-shade combination, the Youngblood Contour Palette ($63 CAN or $47 US via beautybridge.com) is composed of three contour shades – light, medium and deep – plus three co-ordinating highlight hues. I tend to stick mostly to the middle shades, but of course the whole palette can double as a set of eyeshadows, too. The undertones are slightly warm, a bit more like bronzers than the grey-washed tones of real shadows on skin. But they work well on my neutral complexion.
Comparable to my favourite powder highlight-and-contour palette, the Kat Von D Shade + Light (contour/highlight tutorial with Kat's makeup pro Erik Soto here), this 3.5 x 5" Youngblood palette is much easier to use while in, say, the back of a taxi cab. I wish there were a mirror in it, but whatever. 
Texture-wise, the Youngblood powders aren't quite as finely milled and creamy as the Kat Von D, but they're close, very close. The shades blend really easily and look natural on my complexion. Plus the simple compact, which is secured by a wee magnet in each corner, fits nicely into my bag for car-face application. As well, if you're looking for cruelty-free, talc-free and vegan stuff, Youngblood Mineral Makeup qualifies.
Sorry to overload this post with so many images of my mug, but I wanted to show you how natural the Youngblood Contour Palette shades look on my skin in various lighting: indoors right in front of a bright window, and in direct sunlight. It's the same makeup in each photo, by the way – the shots are mere hours apart.
Now you can look at a boatload of photos of Rob Lowe as Dean Youngblood instead. Oh, you are so welcome.
Youngblood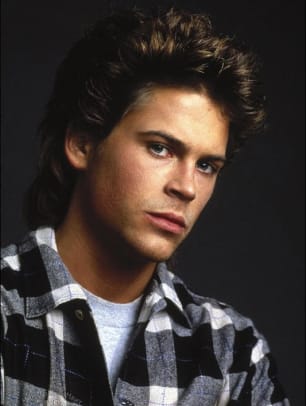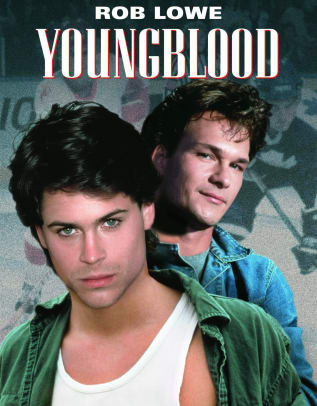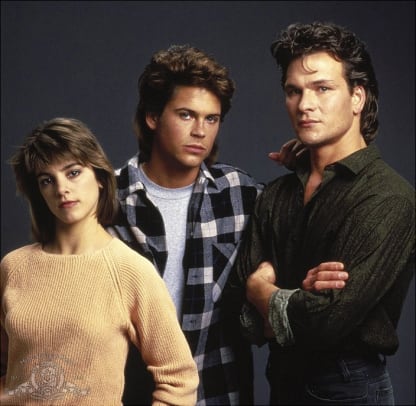 And please enjoy this Youngblood movie trailer, too:
For another POV re: the Pauline Youngblood's makeup line, hop over to Jen's Youngblood Contour Palette review at MyBeautyBunny.com.
shoppity shop-shop
I know you must have lots of thoughts on Youngblood, Rob Lowe and/or the Youngblood Contour Palette... *grin*