LET'S TALK ABOUT COLORING BOOKS FOR GROWNUPS!
Step off, Fifty Shades of Grey. This crop of adult books is gaining popularity and fulfilling a much wider range of hue desires. Confess: do you haz coloring books too?
A bunch of months ago, friend K.Vaz told me she'd got a colouring book. "What?" I said. 
"Yeah! A colouring book," she repeated.  
I said "Show me!" And so K.Vaz showed me a photo of what she'd been colouring – and it was instant attraction (aka addiction). I went home, pointed my mouse at Indigo.ca, and pulled the trigger.
the enchanted forest coloring book
Enchanted Forest by Johanna Basford (above) is the first (and only) colouring book I've bought for myself as a grown-up person. It's full of charming, intricate drawings that take hours and hours to colour...
Got Coloring Book?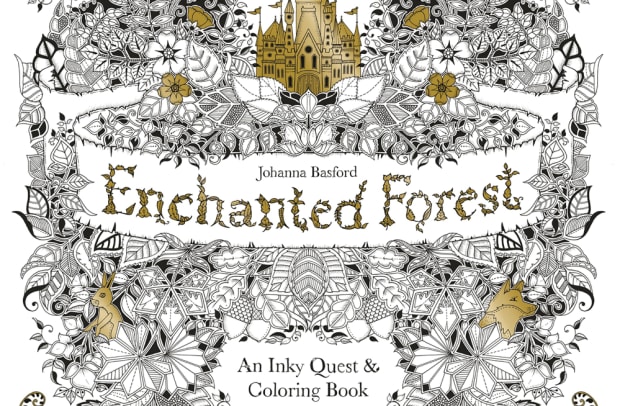 I made you a slideshow of one of my pages from Enchanted Forest in varying stages of completion. Why? Because sometimes it's nice to see the process. I start in odd places. Sometimes it's the middle, sometimes it's the corner, sometimes it's just a random place. How it moves interests me. Here I started in the middle, went down, and then back up. It's different every time.
the pattern + design coloring book
When I went out to BC last month, this Pattern + Design Volume 2 (above) went with me. Sister gifted it to me with a bunch of markers. Far less intricate and waaay more pattern-y, it's a welcome addition to my growing collection of colouring books.
the magic garden coloring book
In BC, Nick's sister Caren became intrigued with my book and popped out to the drugstore only to find this pretty Magic Garden Fantastic Flowers (above). She picked up one for herself (her first adult colouring book!) and one for me. Now we trade images of our page progress via email. She's also since purchased Secret Garden (by Johanna Basford) and more markers. Addiction complete.
As of today, I've got three books in hand and hopefully another on the way. I've got probably 100 pencil crayons and maybe that many fine tip markers too. I've told myself I'm not buying any more colouring stuff. M hm. We'll see how that goes...
So who else here is a colour-junkie with colouring books? It can't just be me, can it? I know you're out there... Tell me what books you've got, which are your favourite, which markers or pencil crayons you love the most, and where you're getting your supplies. I require intel so that if I fall off the I'm-Not-Buying-Any-More Wagon, I'll know exactly what to... uh... not buy.
I've included lots of links up there to Amazon.com where I've found the best prices. In Canada, most of this can be found on Amazon.ca, or Chapters.Indigo.ca. 
Coloring Books for the Holiday Gift-Giving Season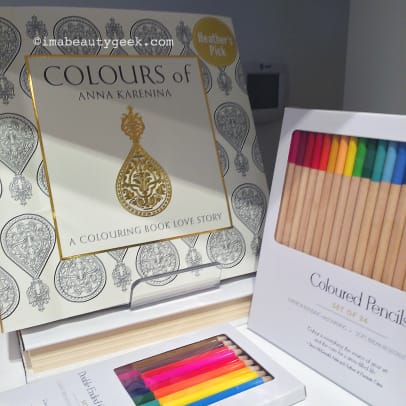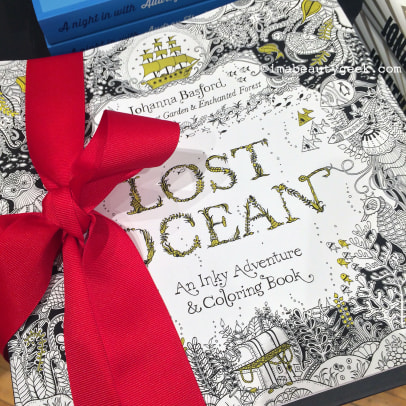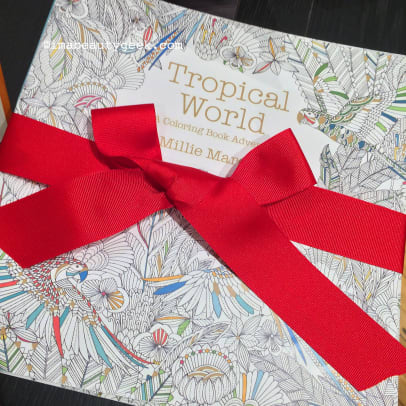 And this (above) is a quick peek at some new adult colouring books coming for the holiday gift-giving season. (Canadians will find these at Indigo Books.) Oooh – Lost Ocean is already in our shoppity shop-shop links below!
Happy shopping errryone!
shoppity shop-shop
Colourings by Karen Falcon (she really wants the Lost Ocean - maybe for Christmas? Hey, Santa! Can you hear me?)
©2015BEAUTYGEEKS
imabeautygeek.com