ESSIE WINTER 2015 PREVIEW
It's just too early for this palette. We're not ready for colours like this yet. You okay with letting your eyes adjust to Fall shades first?
Essie Winter 2015 already? Whaaaat? Yes, it's too early. Waaaay too early. Why? Well that's because certain e-tailers somewhere jumped the gun. Oopsie! Bad e-tailers. Bad.
What does that mean for you? Well, it means you might be able to get bottles but you can't find reviews or swatches online. Am I here to help? Sorta.
Essie Winter Collection 2015 (above): left to right
Haute Tub - jet black with amethyst fire
Virgin Snow - icy frozen lavender
Peak Show - scenic powder pink
Shall We Chalet? - seductive ruby
Après-Chic - iconic platinum
Altitude Attitude - elevated sublime scarlet
Because we've barely stuck our digits into fall, I only made you a slideshow of the Essie Winter 2015 Virgin Snow collection. Could I show you swatches? Sure. But I don't really want to. It feels too early. At this time of year, this collection doesn't make any sense. 
However, after a few months of Fall shades (like the absolutely stunning Essie Fall 2015 Collection), colourful leaves, shorter days and cooler, sweater-weather, Essie Winter 2015 Virgin Snow will be perfect. As of today, I'm not ready to sport these shades and you shouldn't be either. 
Enjoy the slideshow friends!
Essie Winter 2015 Virgin Snow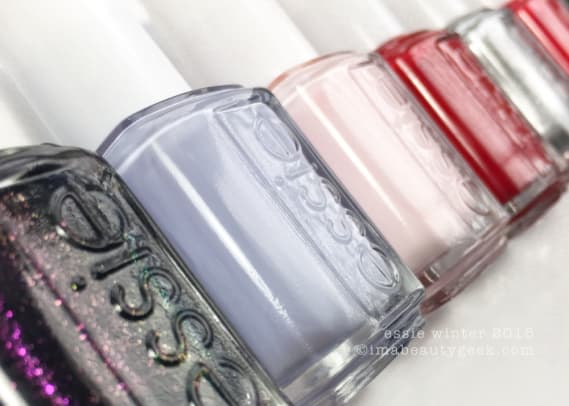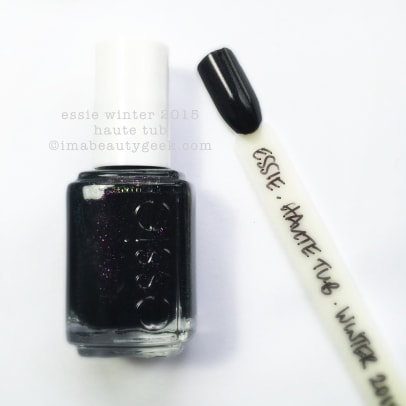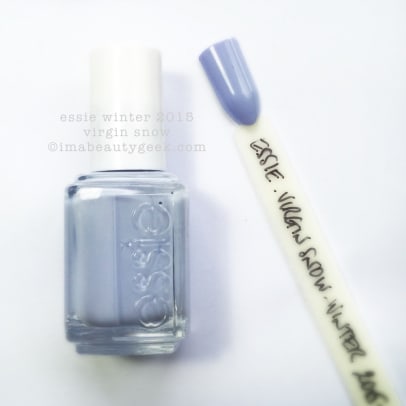 If you feel you really, really must see an Essie Winter 2015 Swatch & Review post, let me know and I'll see what I can do! And if you really, really must get your hands on these shades right now, you can find 'em at Ulta.com.
See you soon, friends!
xoManiGeek.
©2015BEAUTYGEEKS
imabeautygeek.com