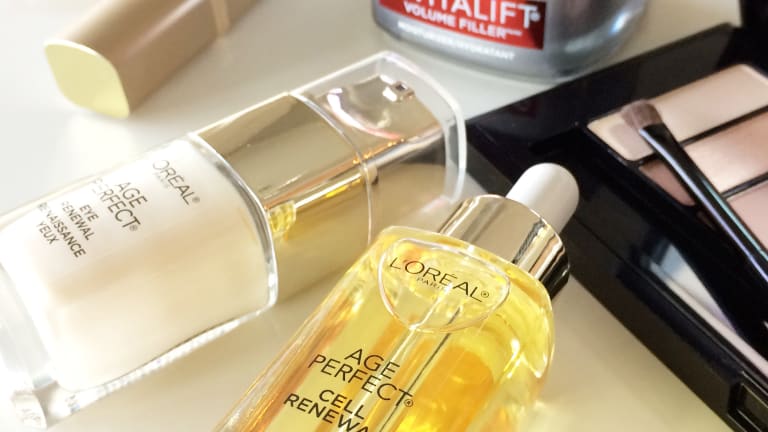 ANTI-AGING SKINCARE Qs? ASK A DERMATOLOGIST – AND WIN!
We're shooting some videos with top Canadian derm Dr. Julia Carroll and want to feature your skincare questions!
In partnership with L'Oreal Paris Canada • Lovelies! I'm working on a new project I think you'll like. I've teamed up with L'Oreal Paris Canada and their consulting dermatologist Dr. Julia Carroll to help provide clear answers for consumer anti-aging skincare questions. What questions exactly? That's where you come in!
we want your #skinexpert questions!
I know from our amazing detailed threads that many of you are curious about skincare trends and how they relate to you. More than that, we all have specific concerns: dehydration, dryness, fine lines, wrinkles, sun spots, firmness, sensitivity, cell renewal, etc. How about clarification on stuff like serums, facial oils, lotions, creams and sleep masks? And ingredient questions we'd like answered by someone properly qualified to answer them?
So what do you want to know? Leave your questions below, and we'll choose a whole bunch to ask Dr. Carroll in a series of upcoming L'Oreal Paris Canada #SkinExpert videos. 
how to win a personalized #skinexpert regimen
Guess what, Canadian readers? L'Oreal Paris Canada will select five of you to receive an entire skincare regimen built for your complexion concerns! To be one of those winners, you must be a resident of Canada (apologies to our lovely American friends), and you gotta submit at least one Q. And you can submit 'em until midnight Tuesday September 15th, 2015.
Can't wait for your questions! xoxo
l'oreal paris #skinexpert rules and regulations
No purchase is necessary; prizes may not be exactly as shown in the image in this post. Contest void where prohibited by law. To enter the Contest you must be a resident of Canada who has reached the age of majority in his/her province or territory of residence at the time of registration and/or entry. Employees, officers and directors (and immediate family members and members of the same household of such persons, including common law spouses) of L'Oreal Paris Canada, and their respective affiliates, agents, advertising or promotional agencies, suppliers of prizes and the independent contest organization are not eligible to enter the Contest.