First Look: OPI San Francisco Collection, Fall/Winter 2013
OPI's Fall/Winter 2013 collection, inspired by San Francisco, hits shelves this August. Here's your first look at the collection, which includes three new liquid sand shades.
I know, it's not even Spring 2013 and we're showing you Fall. Oops. I mean, OPI -- the San Francisco collection, which launches this August. Highlights include Peace & Love & OPI, a holographic green-and-eggplant; Keeping Suzi at Bay, a gorgeous royal navy blue; In the Cable Car-Pool Lane (my fave), a rich blue-based burgundy; and three new liquid sand shades, including It's All San Andrea's Fault, which wins for best name in the collection.
Please see the note on the slideshow and at the end of this post regarding use of any of the photos herein.
slideshow: San Francisco Collection by OPI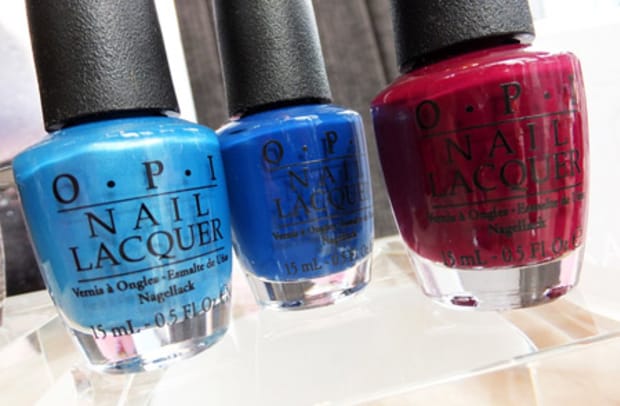 Please note: all photos are ©Janine Falcon/beautygeeks (imabeautygeek.com). You're welcome to excerpt and borrow images in return for a credit and link-back, but please restrict your use to a maximum of three photographs and only one paragraph of text. Thanks so much.