Where Does Your Beauty Grow? From Hemorrhoid Cream to Botanical Garden to the Champs-Elysees
I visited Yves Rocher's Botanical Garden in France. Take a look!
Hemorrhoid cream. That was the beginning of a company that became the lifeblood of a small French village, defied then-convention with botanicals as key ingredients, made skincare and makeup accessible to women of all financial means, and now distributes 300 million products worldwide via internet and catalogue sales, as well as boutiques such as the above location on Avenue des Champs-Elysees (the luxurious Louis Vuitton flagship is just across the street) in Paris.
With the recipe he purchased from a local woman, French textile merchant Yves Rocher (1930 - 2009) started his beauty business in the attic of his home on Rue St. Vincent in La Gacilly in 1959. Today, La Gacilly, a region in Brittany, France, and Rocher's birthplace, provides more than 30 per cent of the botanicals used to formulate Yves Rocher skincare and cosmetics. (What can't grow in Brittany is sourced from around the world.)
The company's certified-organic 44 hectares are located throughout the area, which is also home to manufacturing centres as well as to the Yves Rocher Botanical Garden. In addition to onsite research facilities, the garden shows off the variety of plants and flowers used in Yves Rocher products. I visited this week -- have a look: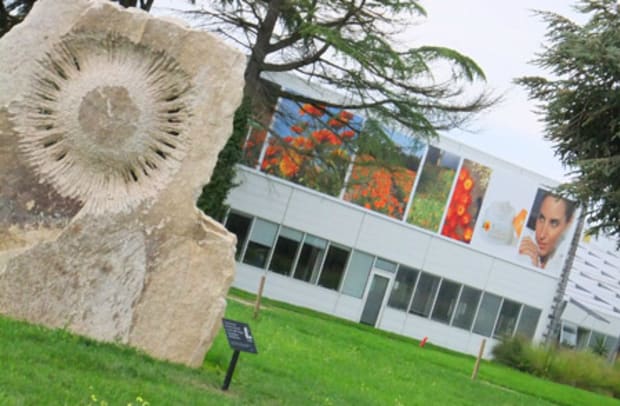 Did you know the Yves Rocher company grows a third of its own botanical ingredients? Have you tried anything from any of the Yves Rocher lines?