Hot to Trot: H&M Teams Up with Versace This Fall for 2012 Collection
H&M and Dontatella Versace team up for Versace for H&M, coming January 2012
H&M is sexy-ing things up with a bound-to-be-hot collection by Versace's Donatella Versace. See that dress Dontalla's wearing in the above photo from the Versace men's fashion show in Milan a couple of days ago? That design's apparently going to be part of the Versace for H&M collection, "a reinterpretation of classic Versace designs" according to the press release.
Featuring clothing for men and women, the line will include details such as studded leather, fabrics in silk and exuberant prints, and accessories including shoes and costume jewelry. As well, home-decor items such as pillows and a bedspread will be part of the collection.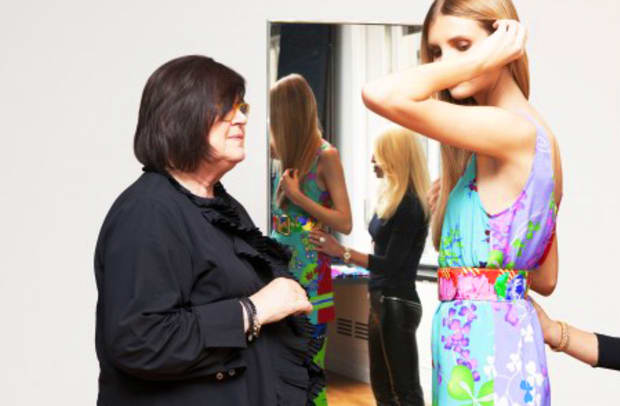 The Versace for H&M collection will debut January 12, 2012. Plan to line up for days to get in. If the Lanvin for H&M launch was any indication, you'll be battling a crowd of ebay schmucks who'll grab whatever they can get their hands on before you do. #documentedontwitter
Images courtesy of H&M, hm.com.