You-Can-Do-It-Beauty: A Really Useful and Beautiful Makeup Book
You need this makeup book. Plus, makeup for hazel eyes.
Whether you're a makeup junkie or just want some guidance when it comes to applying different makeup looks, this is the book for you.
First, let me get this out of the way: love this green makeup with hazel eyes.
Now, about the book: Makeup Your Mind: Express Yourself by makeup icon François Nars is a genius and sophisticated how-to makeup book like no other. More than just clear before-and-after photos of real women, albeit above-average attractive, from 16 to 64 years of age, Nars has included an overlay that points out exactly what goes where. Seriously, all how-to books should be like this. Here, look -- I don't need to tell you anything else. These are pictures worth a thousand words plus the $50 price tag.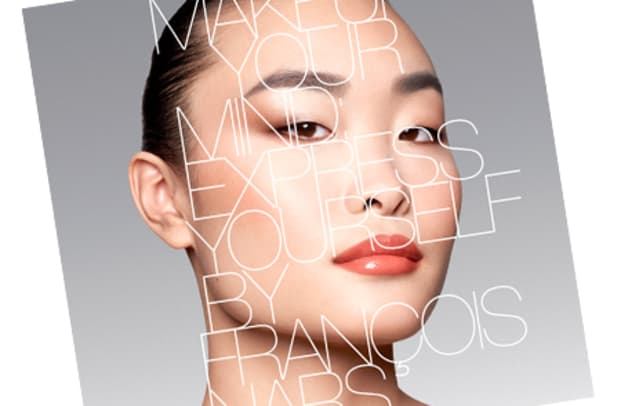 You need it, right?
Makeup Your Mind: Express Yourself by François Nars is available exclusively at Holt Renfrew. Pick up this month's FASHION Magazine for more on François Nars and his beauty perspective in the story "All-Inclusive," by beauty director Lesa Hannah.