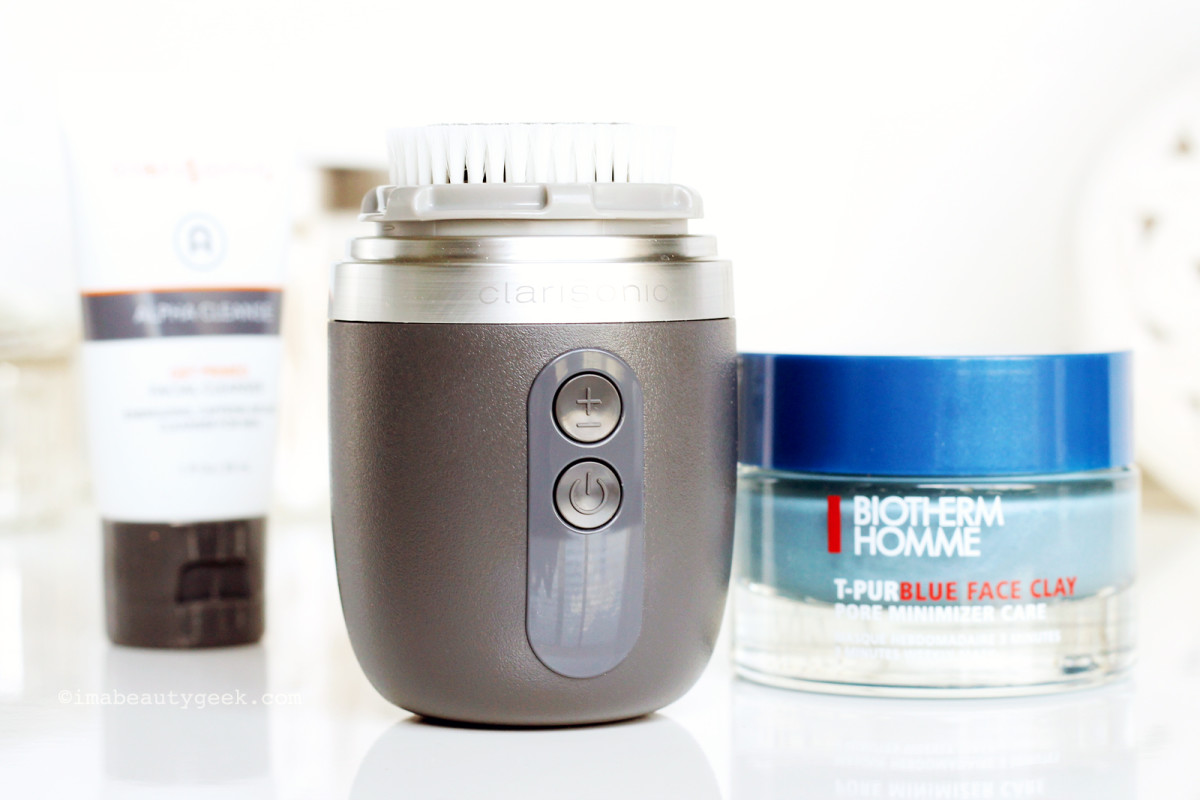 Lovelies! We're thrilled to bring our Canada-based* Beautygeeks readers a great Father's Day giveaway! We've got two prizes for your winning pleasure: first prize is a Clarisonic Alpha Fit cleansing system; a runner-up will win an amazing collection of Biotherm Homme face and body care.
father's day giveaway first prize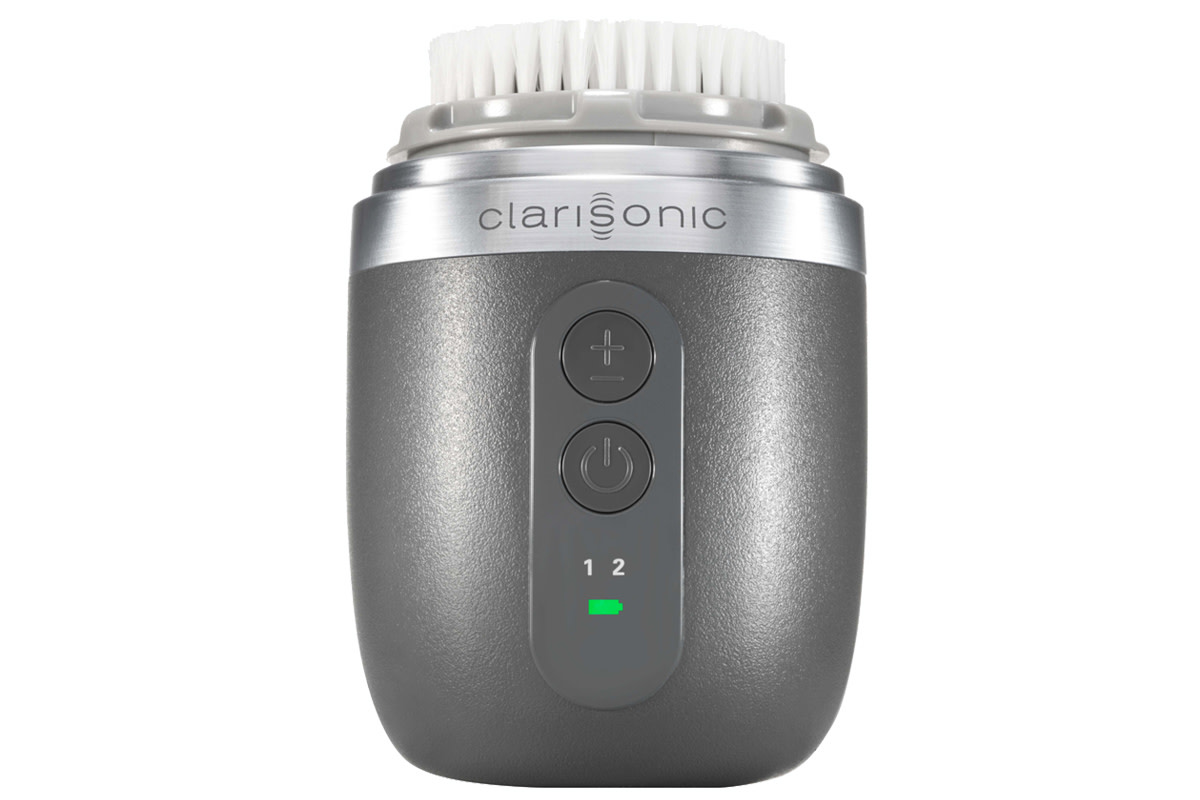 The Clarisonic Alpha Fit ($199 CAd at sephora.ca) is the newest and nifty version of the Clarisonic brush we all know, and the first name we draw from our giveaway entries will win this baby!
Several months ago, I wrote all about the Clarisonic Alpha Fit's very-cool design elements and how long it took for this unit to come to life; click here for the Alpha Fit/Mia Fit story. Especially interesting to note is that the Alpha Fit will gently cleanse over beards as well as skin. (Just remind Dad to let the brush do all the work – he doesn't need to exert any pressure.)
father's day giveaway runner-up prize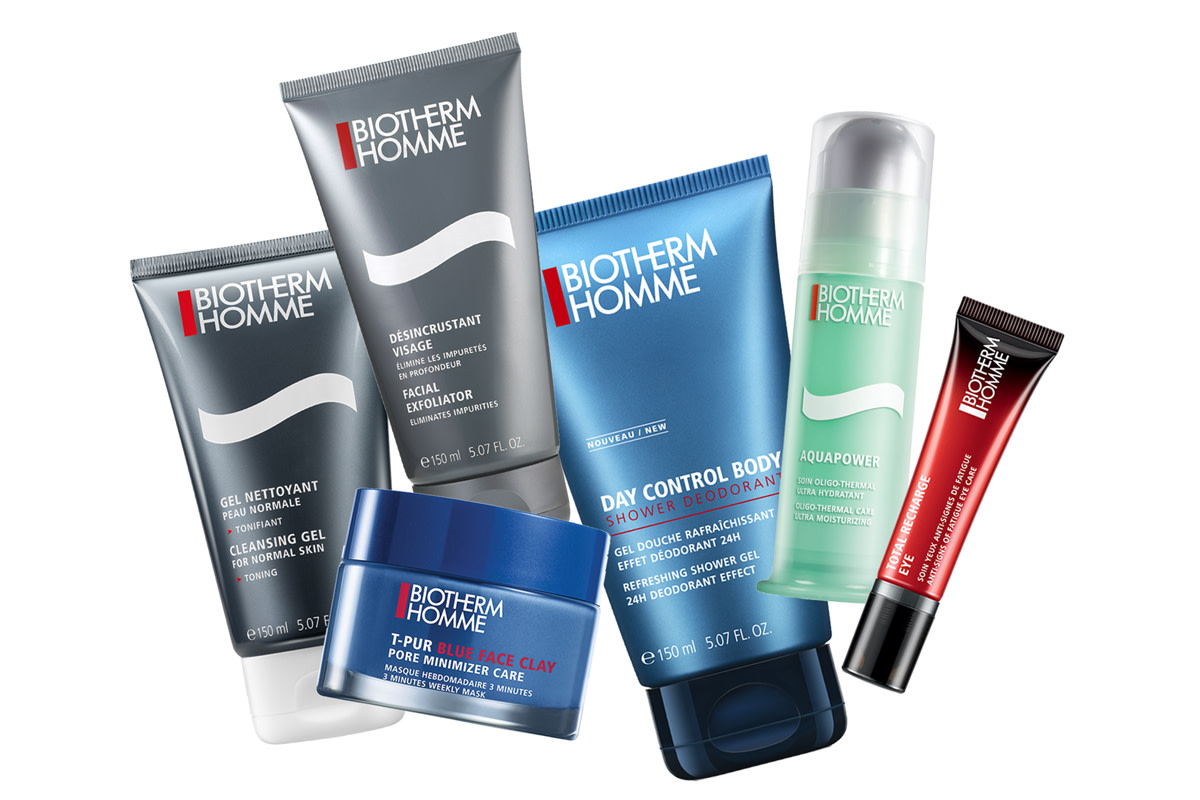 The second name we draw from our giveaway entries will score our runner-up prize: a mix of best-selling and new Biotherm Homme face and body care worth $188 CAd. Here's what you could win:
If you live in Canada and you've already celebrated your 18th birthday, we'll happily accept your Clarisonic Alpha Fit/Biotherm Homme Father's Day Giveaway entries until Sunday June 12th at midnight. There are lots of ways to enter, and you can enter as many times as you like.**
We'll contact our lucky winners super-early on Monday morning; we'd like to try to get your prizes out to you in time for Father's Day!
Good luck, lovelies!
enter our father's day giveaway here:
*Apologies to our US and international friends; we wish we could include you in every giveaway.
**Sadly, because of sweepstakes laws in Québec, our lovely readers from that province are ineligible for the prizes in this giveaway. We wish we could include you always, too!
shoppity shop-shop