Lovelies, you've seen the publicity stills, but today we've got photos of some of the key pieces from the upcoming Chanel Summer 2015 Méditerranée collection of makeup. Nice timing now that we're all feeling much more hopeful that warm weather is really around the corner -- have you ever seen so many Facebook comments or tweets or Instagram posts about the temperature hitting above zero? And so many thankful posts about daylight savings? (Okay, many of them are mine. I'm not ashamed; winter was brutal.)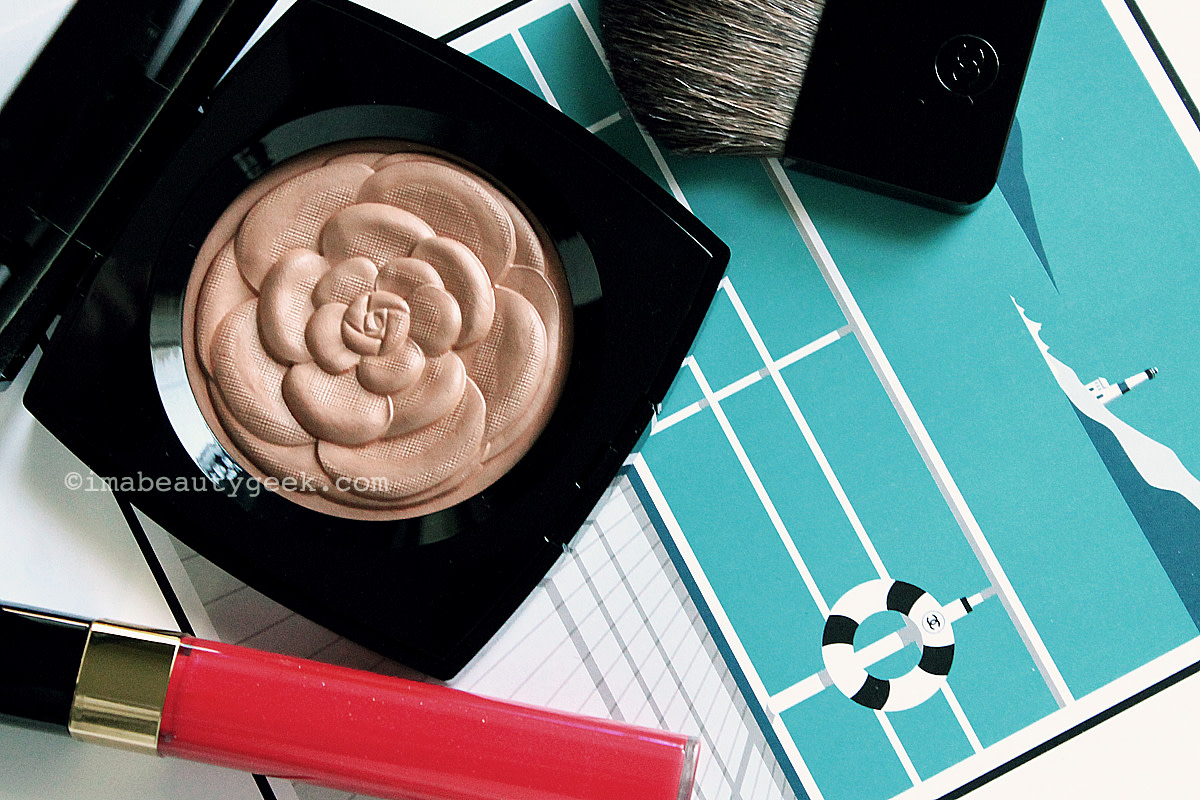 The Chanel Lumière d'été Illuminating Powder ($76) features Coco Chanel's signature bloom, the camelia. It comes in just one shade, Golden Bronze, a light/medium neutral. Very pale complexions might find it a bit of a challenge, but I'll know more once I've had a chance to try it myself to show you. I'll just have to find the strength to put a brush to that pretty powder. Erk!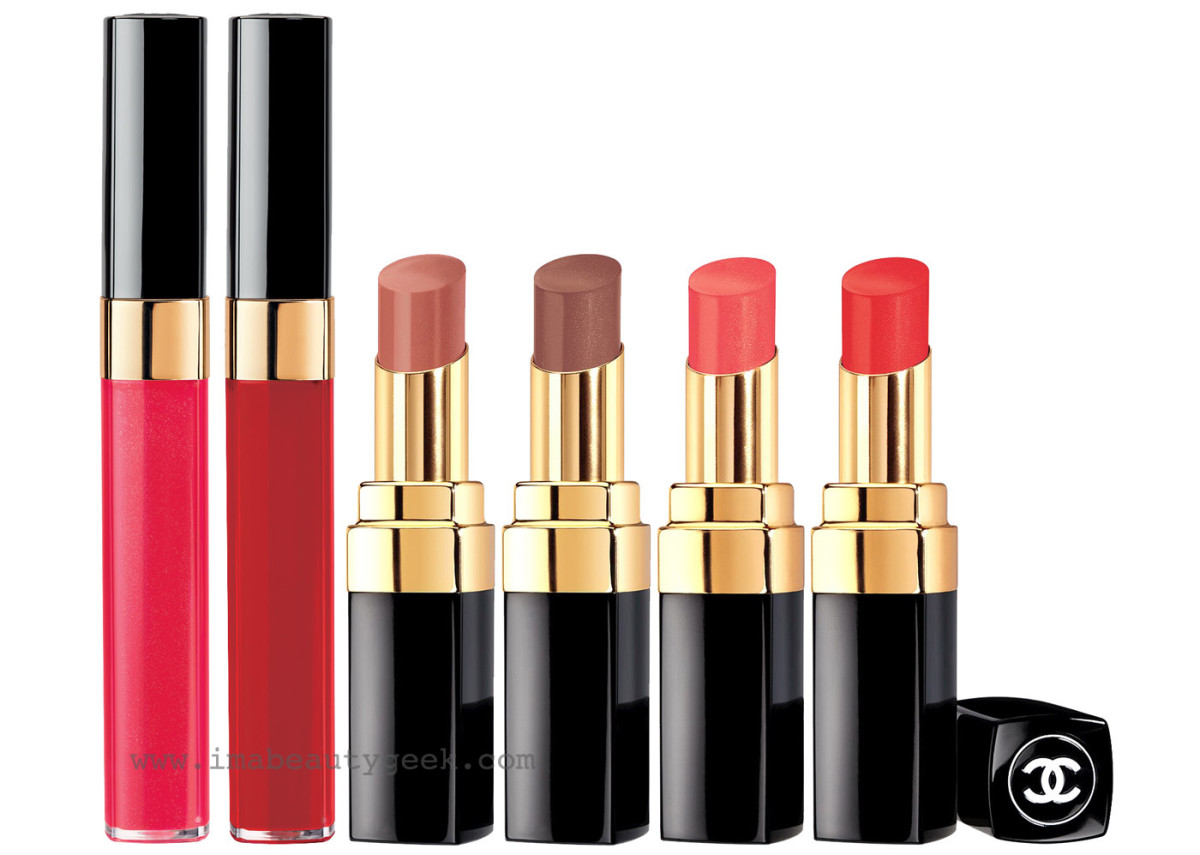 The sheer, lightly shimmery red gloss in the photo with the Lumière d'été compact is Chanel Glossimer in 447 Rose Paradis ($34), one of two Glossimer shades in the collection. The other is 457 Allegria, a limited edition. Four Rouge Coco Shine shades include 477 Rêveuse, 487 Amorosa (limited edition), 497 Intrépide and 507 Insoumise.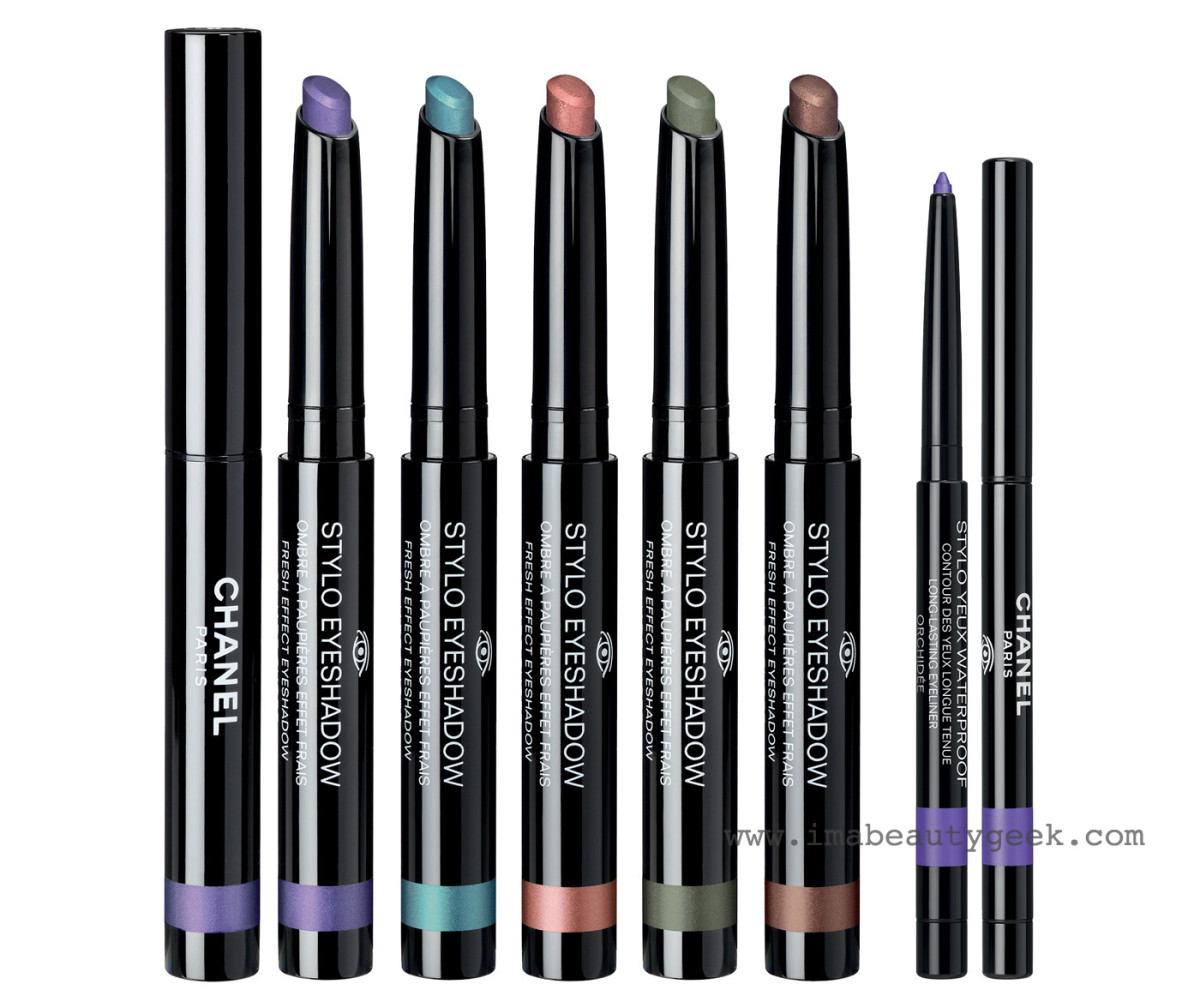 This summer's limited edition Stylo Eyeshadows and waterproof liner. They'll be beautiful hits of colour against a faux-glowy complexion, doncha think?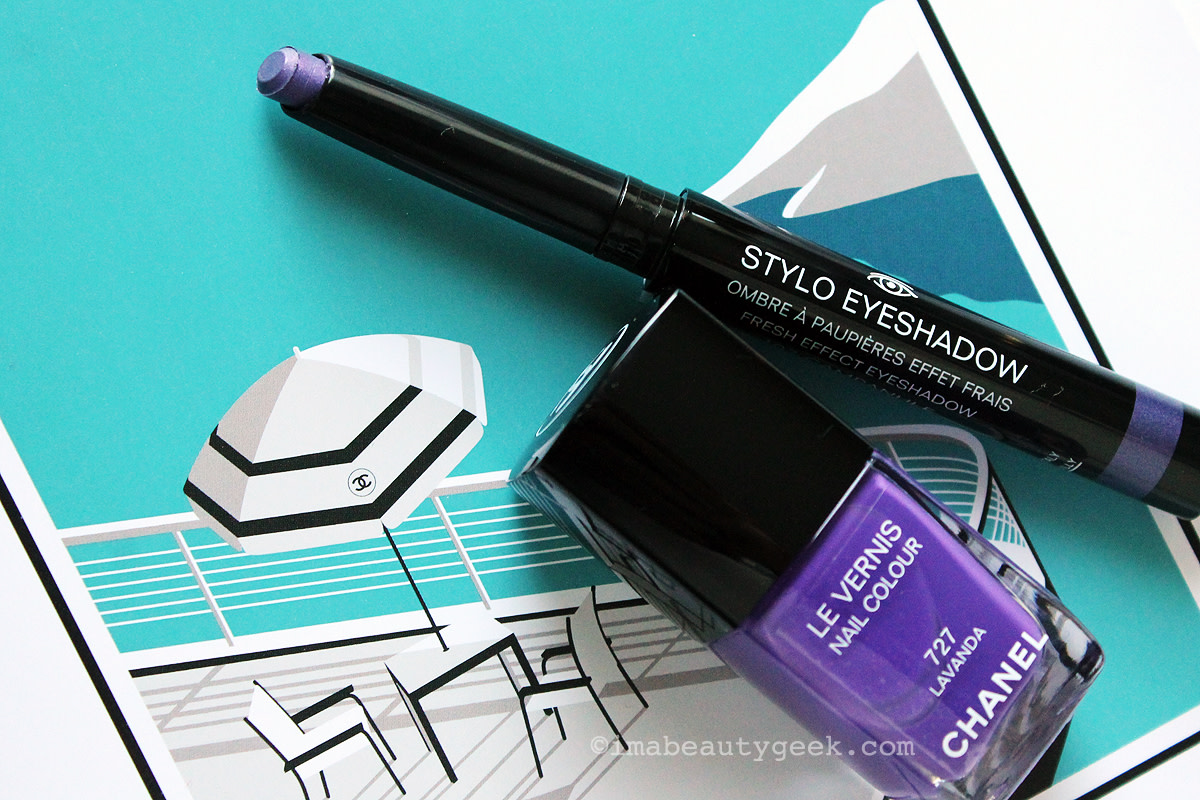 Love this shimmery violet, Chanel Stylo Eyeshadow Fresh Effects Eyeshadow in Campanule ($36). As mentioned, it's limited-edition, but guess what? That amazing Chanel Le Vernis Nail Colour in 727 Lavanda ($31) is not. You might want to get a little closer with ManiGeek's Mediterranée Collection Vernis swatches.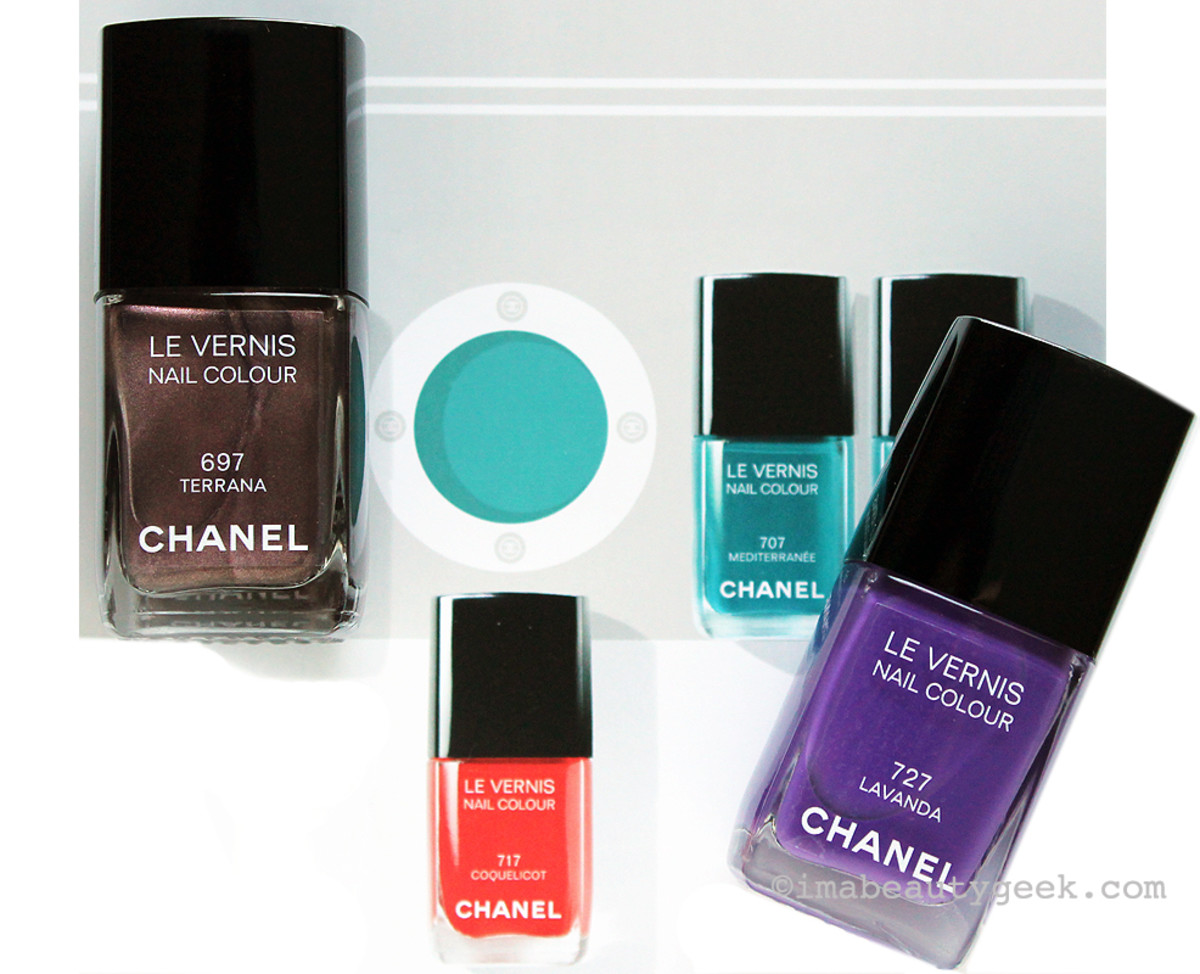 Chanel 697 Terrana, however, a rich shimmery chocolate, is a limited summer shade; if it speaks to you, you'll want to snap that up pronto when it hits counters on May 4. The other two shades, 707 Méditerranée (no accents on the nail polish bottle names -- on account they're in all-caps, Orjen reminds me below... doh!) and 717 Coquilicot should still be available well past summer, but why wait if you don't already own similar hues? Those two in particular make me want to go on a Mediterranean cruise. (Could I be any more susceptible to suggestion?)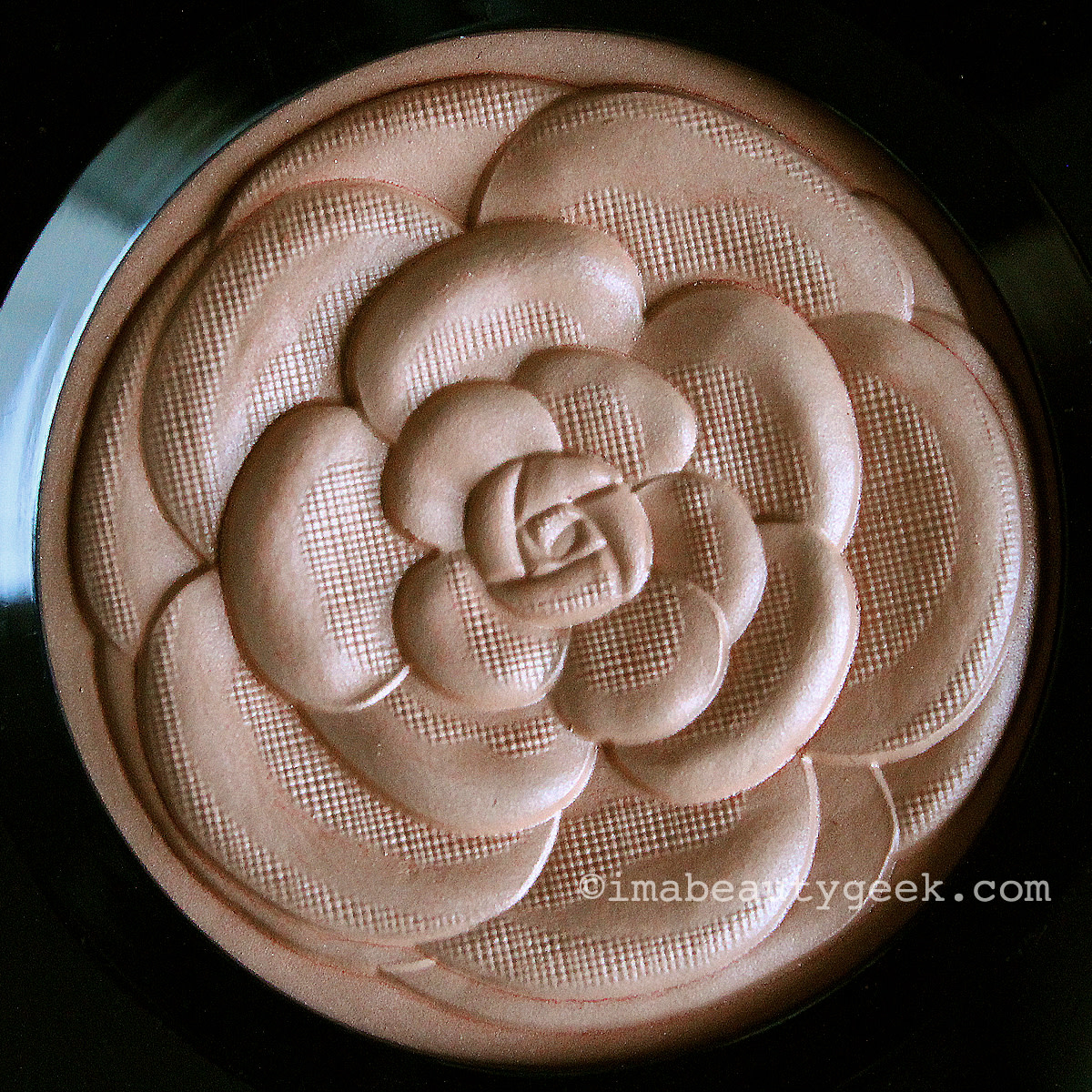 More to come later! And again, the Chanel Summer 2015 makeup collection hits counters May 4th. In the meantime, enjoy the happy weather :-)