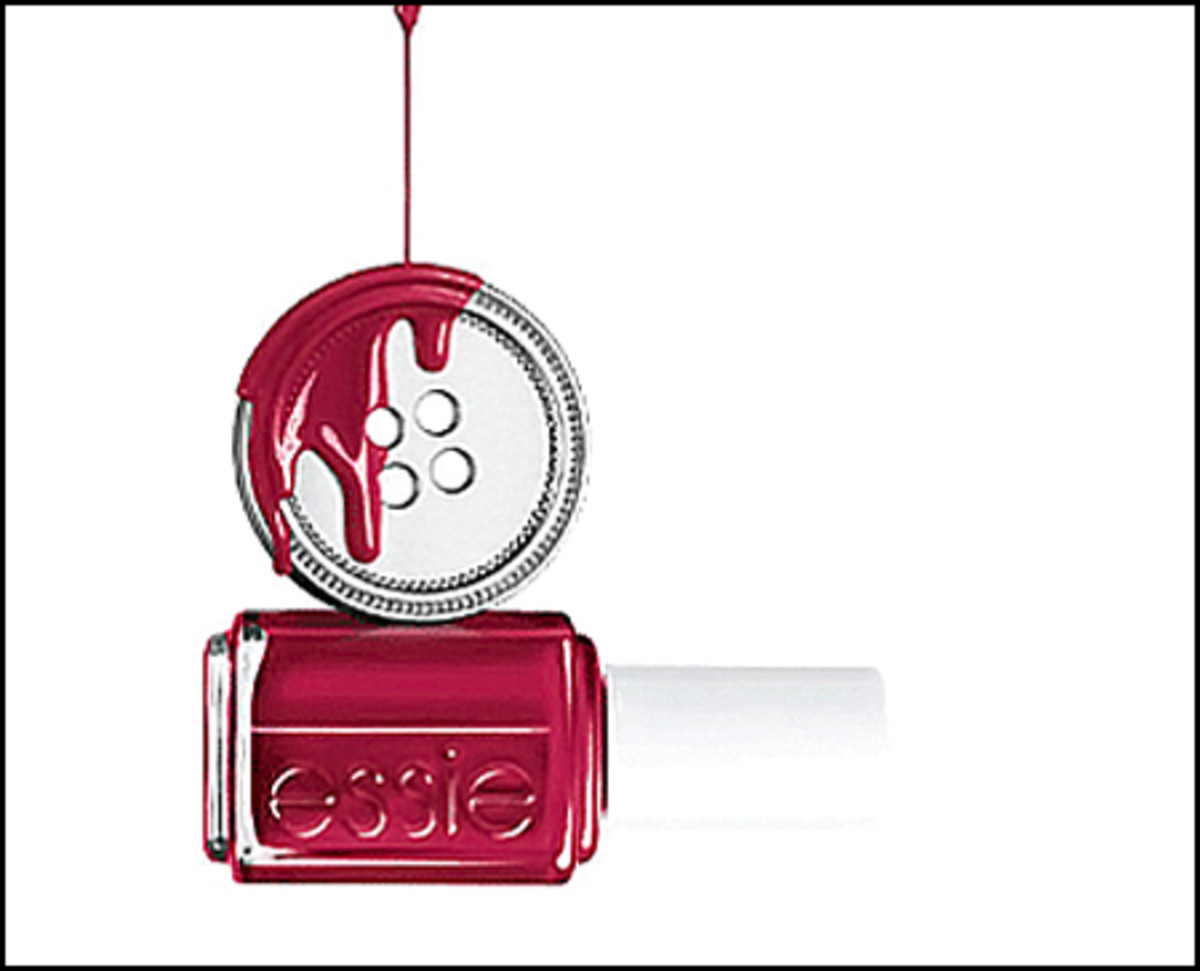 Essie Fall 2014 nail polish bottle images have hit the interwebs! Available in August, probably, is the Essie Dress to Kilt collection of very Fall-like shades. No real surprises here.
*UPDATE July 26, 2014: Our swatches are ready! Our swatches are ready! Follow this happy linky thingamabob and it'll take you right to our swatch post.
essie fall 2014 dress to kilt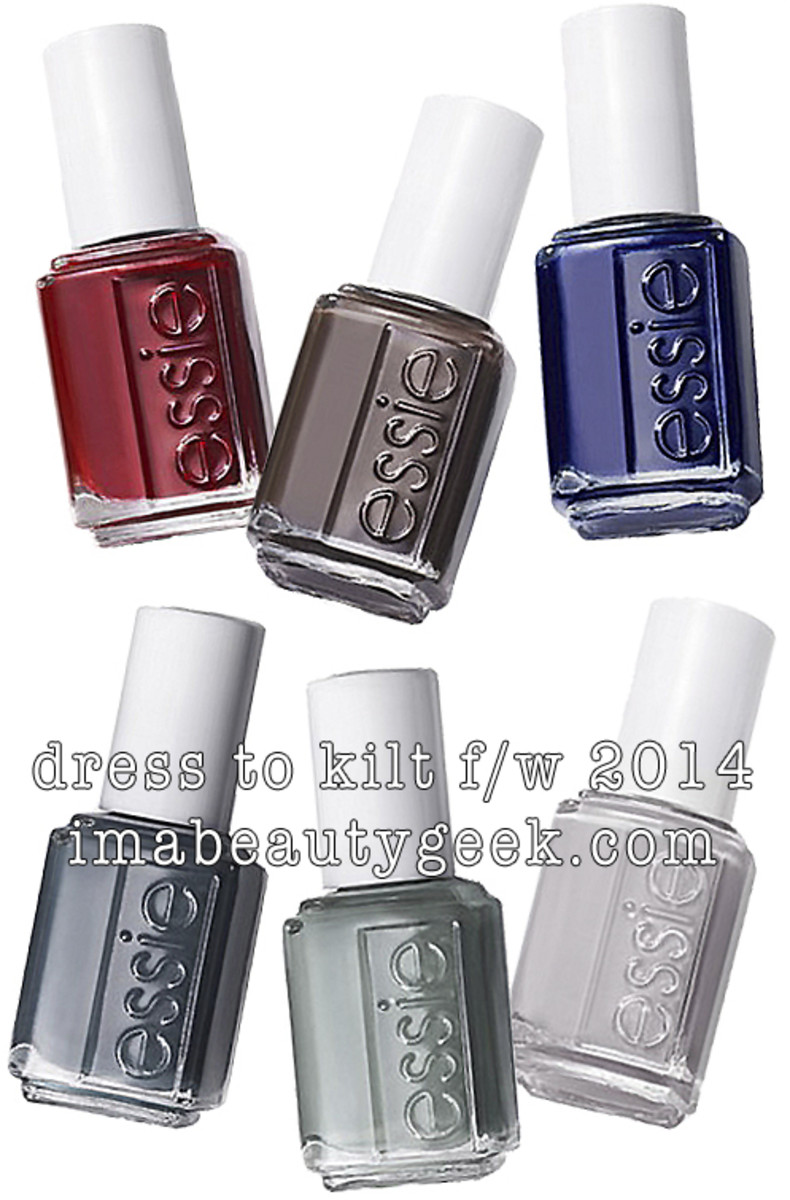 Essie Fall 2014 Top row: Essie Dress to Kilt, Essie Partner in Crime, Essie Style Cartel. Bottom row: Essie The Perfect Cover Up, Essie Fall in Line, Essie Take it Outside.
One of our favourite nail friends made us chuckle with her impression of the Essie Fall 2014 lineup -- here, read TheSilverNail's musings on what this collection might really be about. (We vote Scottish mobster, Susan!)