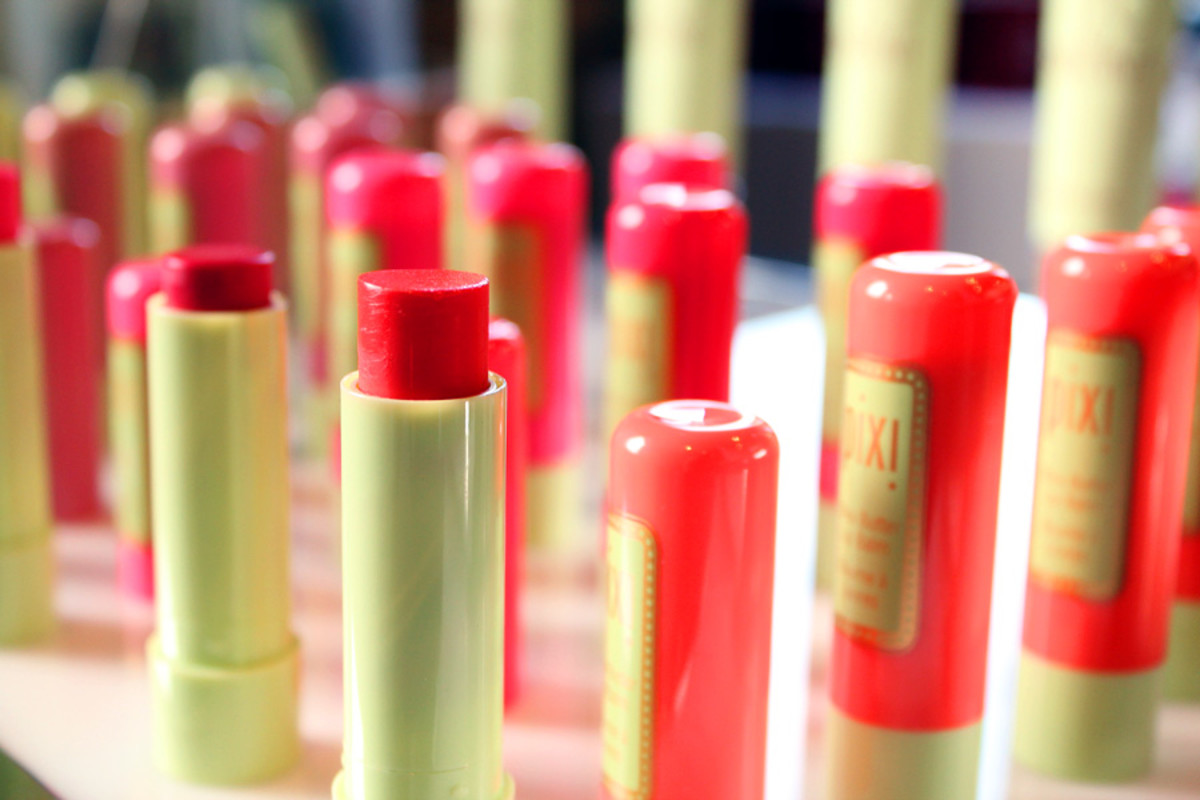 Put cheek tints and tinted lip balms in your lineup and I'm yours. If you're the same, the Pixi Spring 2014 makeup collection will spark delight in you, too. March is bringing new Pixi Cheek Sheen Hydrating Tint Sticks and Pixi Shea Butter Lip Balm in six sheer shades --  Tinted Love, if you will.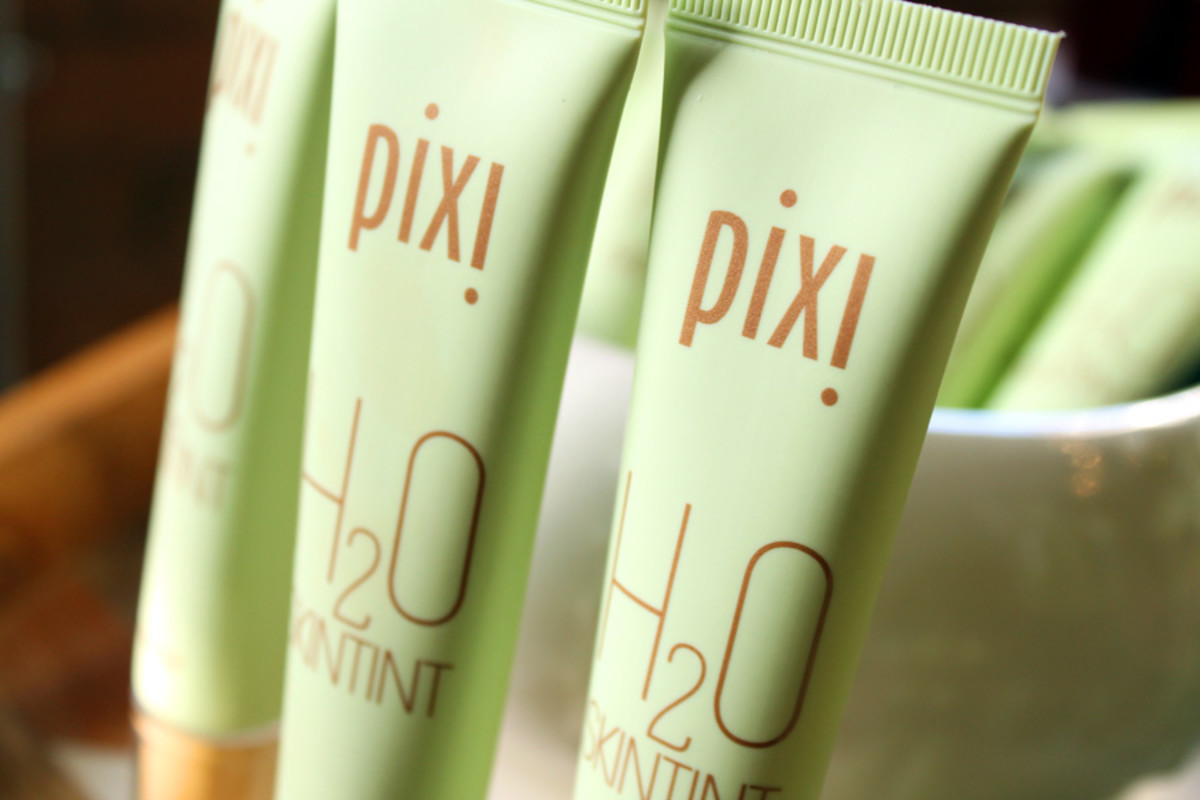 Pixi Spring 2014 Pixi H20 Skin Tint ($24 at Target) Before we get to the Pixi Cheek Sheen and Pixi Shea Butter Lip Balm, meet Pixi H20 Skin Tint in Cream, Warm and Nude. Hydrating, gel-textured and matte, the formula contains deep sea and rose water, plus camellia and lavender extracts. I've only tested it on my hand; looks and feels lovely, moisturizing and light.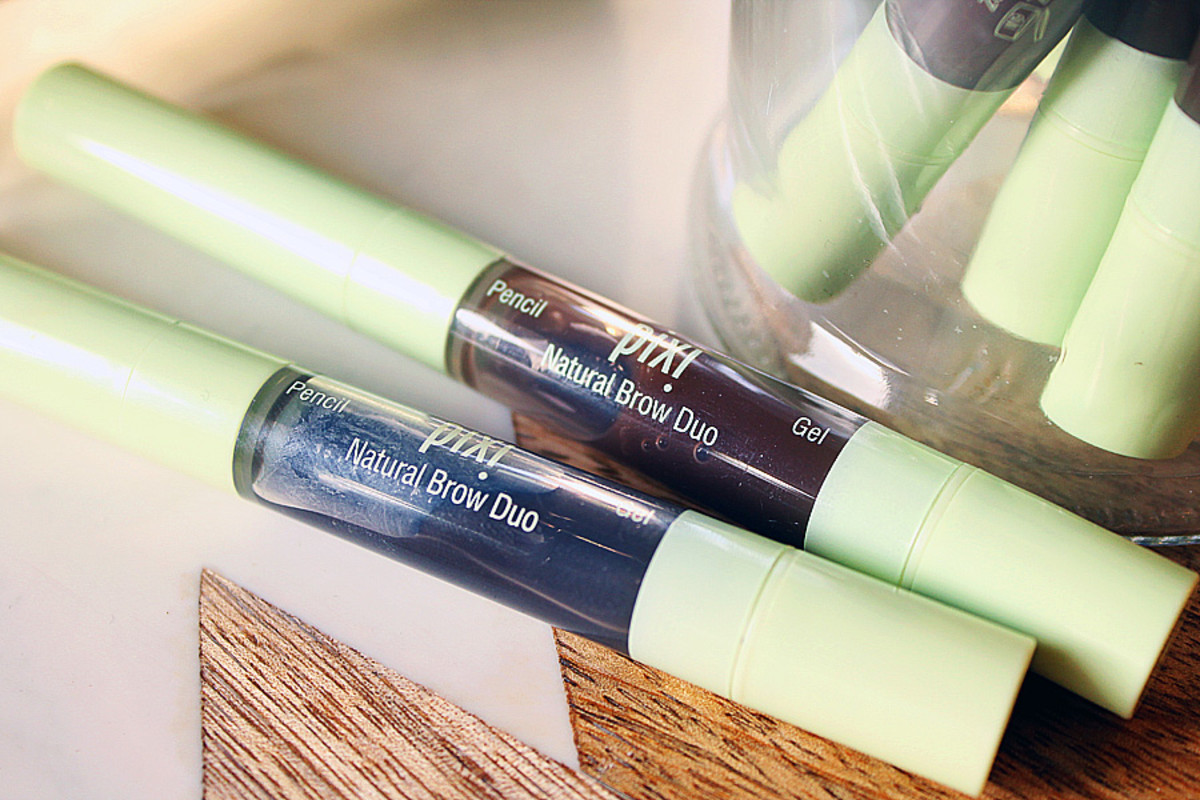 Pixi Spring 2014 Pixi Brow Duos ($16 at Target) Dual-end Pixi Natural Brow Duos feature an angled, waterproof pencil point on one end and a light, tinted vitamin-B5-infused gel + brush applicator on the other.

Now in Deep Brunette and Soft Black.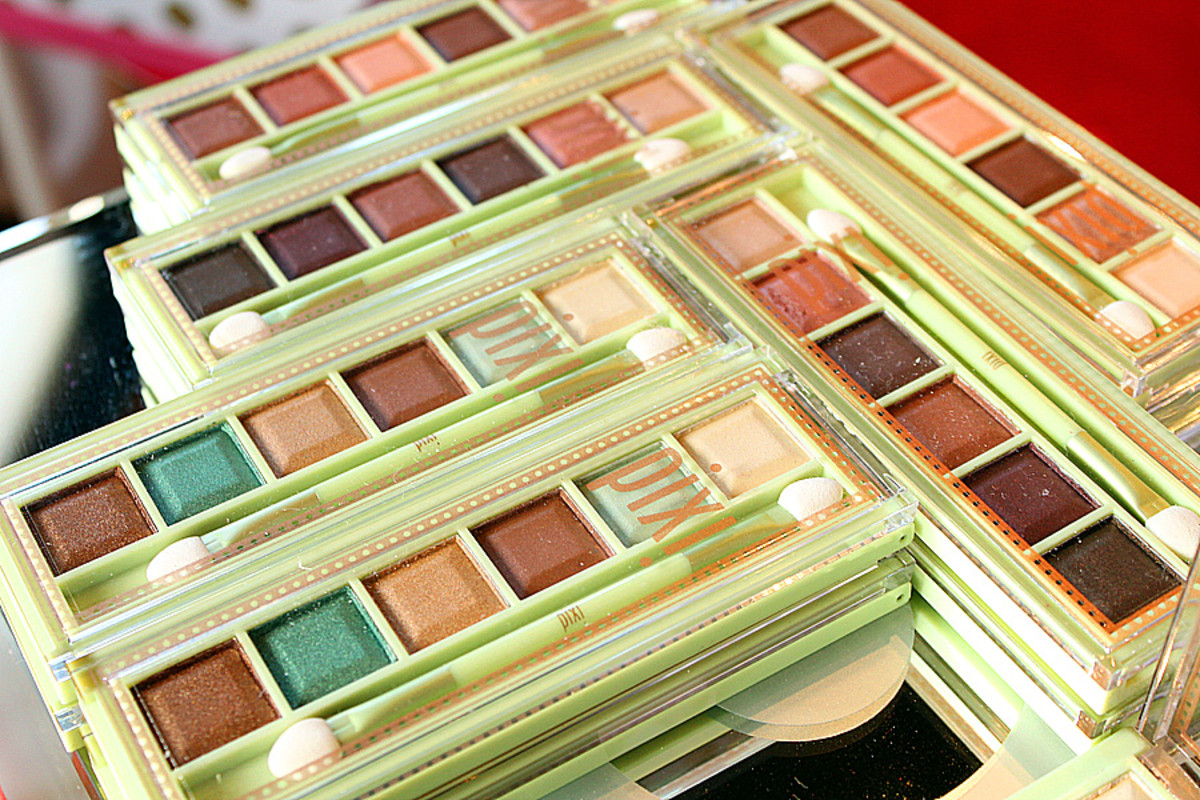 Pixi Spring 2014 Pixi Mesmering Mineral Eye Shadow Palettes ($12 at Target) Each new Pixi mineral eye shadow palette consists of six co-ordinated shimmering shades. Love that emerald. It'll be gorgeous on brown eyes, and hazel eyes, too.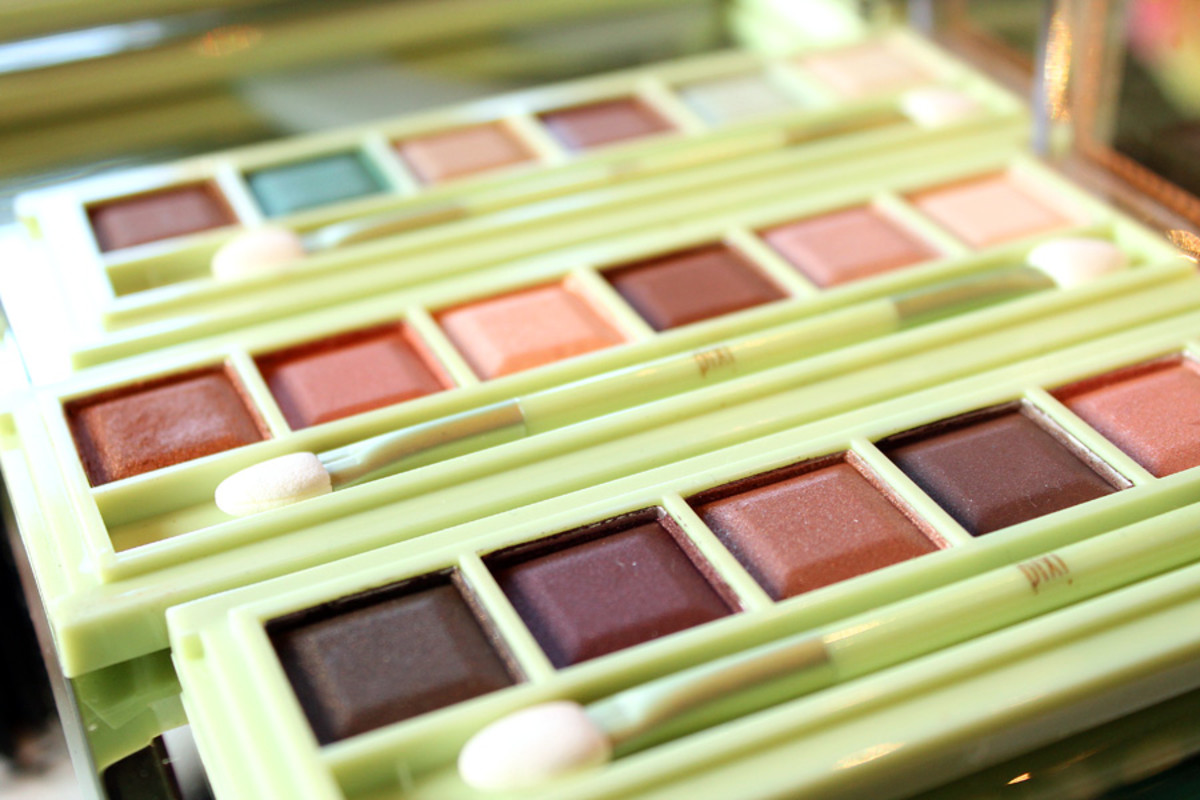 The slim mineral eye shadow compacts come in Emerald Gold, Copper Peach, and Warm Amethyst. Copper Peach will make blue eyes electric; Warm Amythyst will make green eyes look intense, brown eyes look rich, and make blue eyes pop too.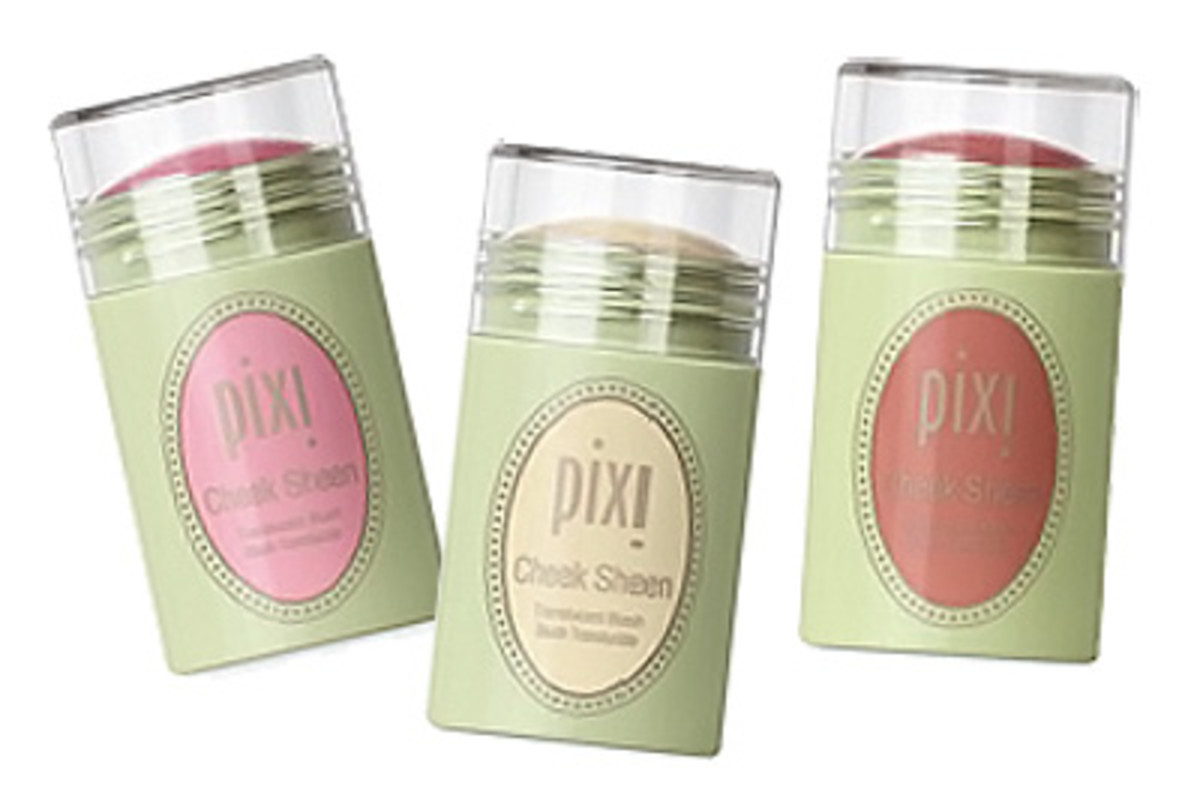 Pixi Spring 2014 Pixi Cheek Sheen Hydrating Tint Stick ($16 at Target) These Pixi Cheek Sheen tint sticks weren't available at the preview so I haven't seen them in person yet. But I can't wait -- I'm a sucker for cream and stick blush. If you've been following Beautygeeks for a while, you also know I'm all about using my tinted balm and even lip gloss on my cheeks because I love that glowy sheen they deliver. Pixi Cheek Sheen can be used on lips too, and will come in Angel Pink, Gold Glow and Touch of Tan.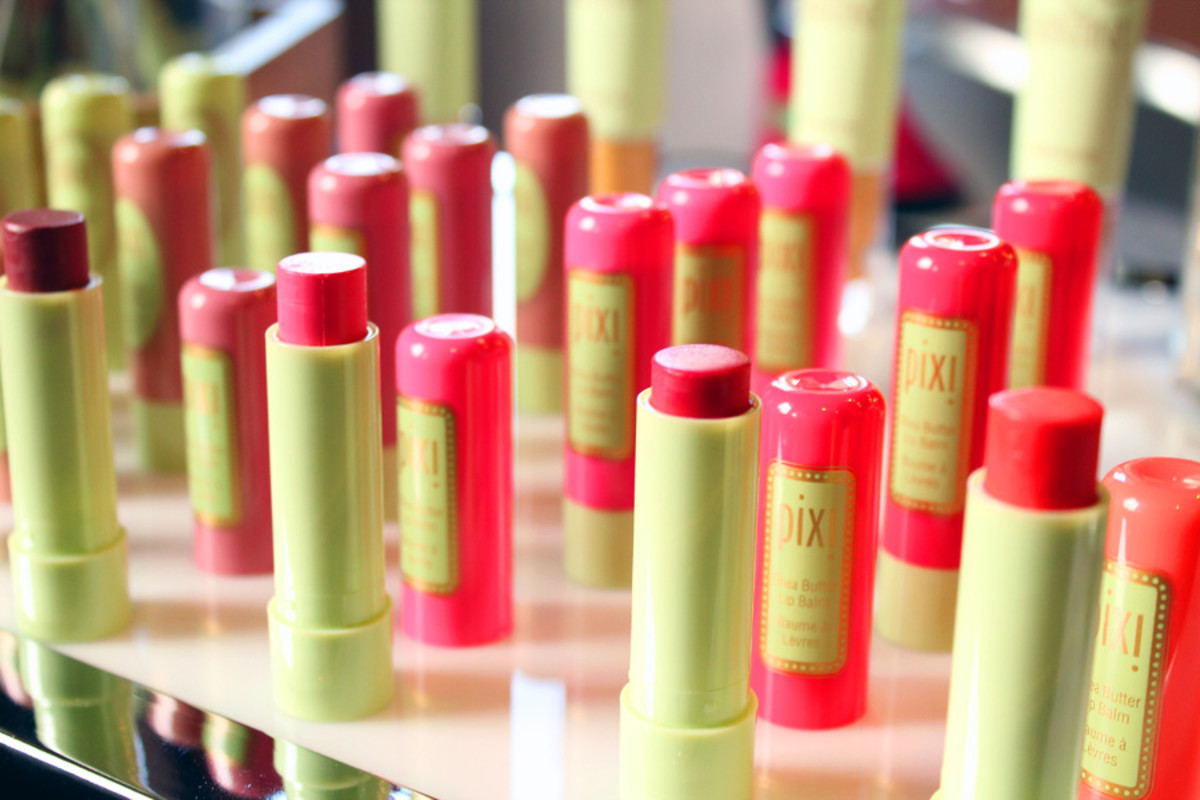 Pixi Spring 2014 Pixi Shea Butter Lip Balm ($8 at Target) I squealed when I saw these Pixi Shea Butter Lip Balms, I'm pretty sure. Great vintage-inspired packaging, great-looking shades... I'm itching to get my hands on shea butter + vitamin E things these too.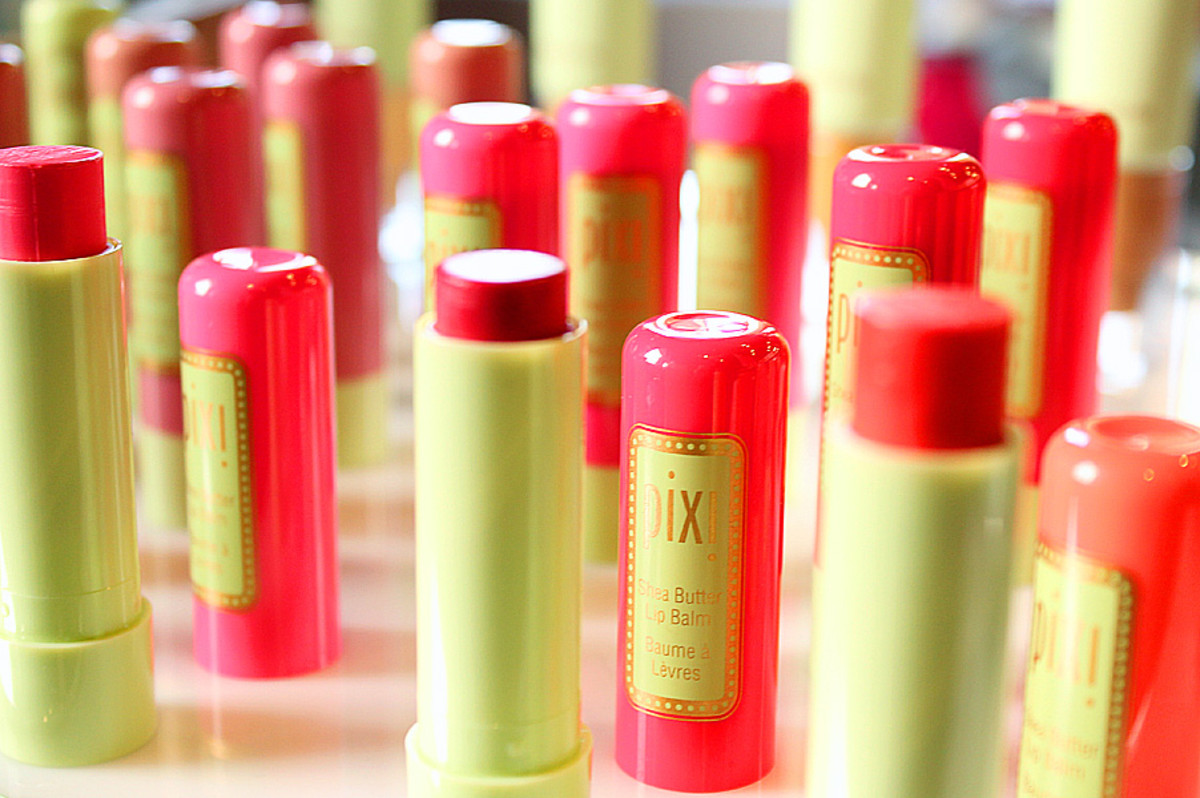 And yep, you know it: on my cheeks they'll go, as well as on my lips.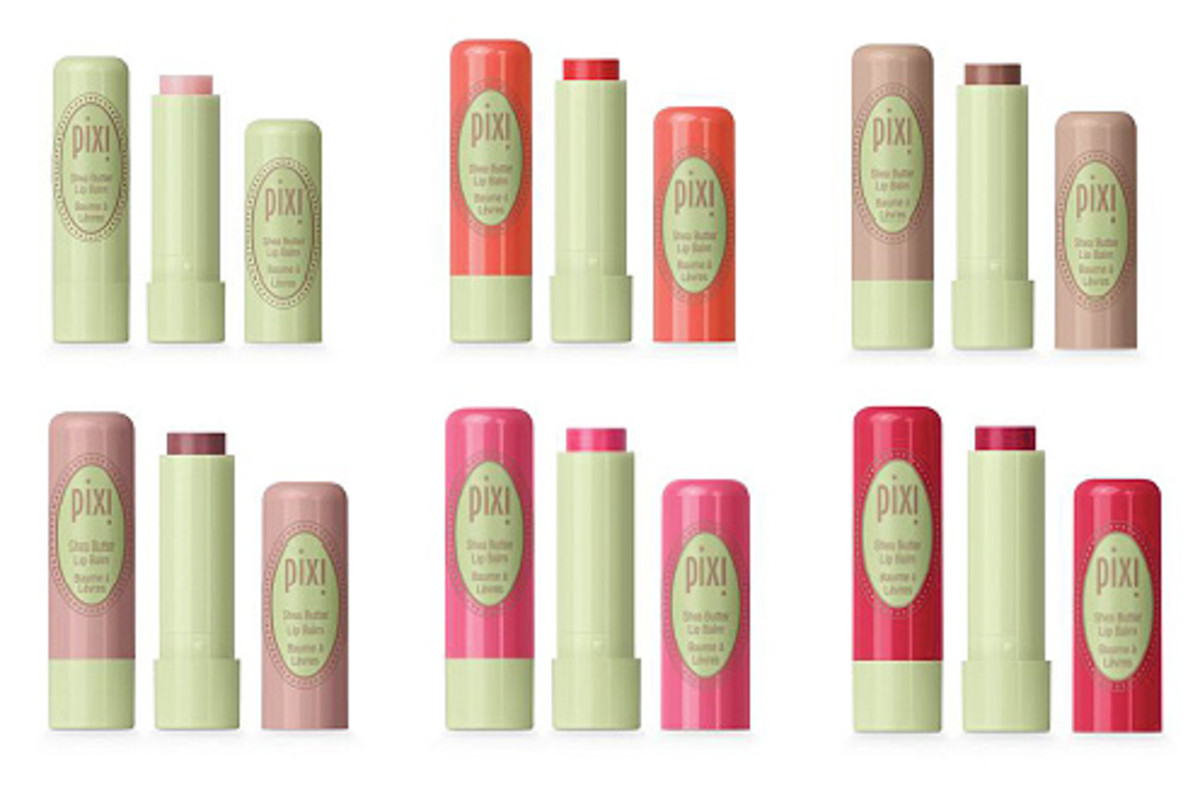 Pixi Shea Butter Lip Balm will come in (top row) Comfort Clear, Coral Crush, Honey Nectar, (bottom row) Natural Rose, Pixi Pink and Ripe Raspberry.
Whatcha think? Who will I be jostling at the shelf for Pixi Cheek Sheen and Pixi Shea Butter Lip Balm in March? And does anyone else now have Soft Cell's Tinted Tainted Love stuck in their heads? (Better than Bailamos, I guess.)
Okay, now is Tainted Love stuck on mental replay? (This vid is a bit of a hoot.)