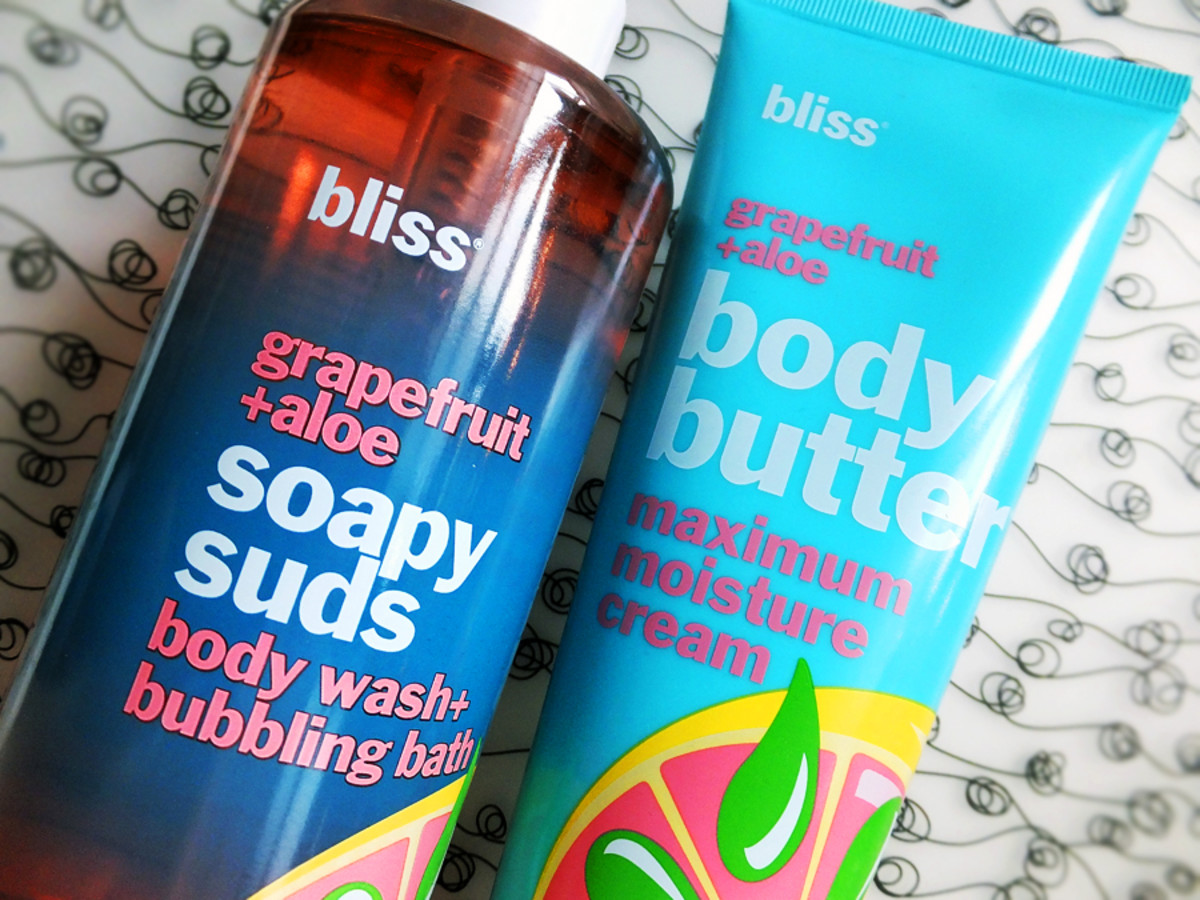 On my first business trip to New York forever ago, I stayed at the W in Union Square. That's where I first met Bliss products. Before I get to Bliss Grapefruit + Aloe, I should tell you my favourite shampoo and conditioner remain the Bliss Super Shine Lemon + Sage I first tried back then. Now that Sephora no longer sells them, I order them online from Soap and Water in Oakville, Ontario. This is super annoying. I hope Sephora starts to sell them again soon (hint hint).
winter sucks. a lot. got that, bliss grapefruit + aloe?

Winter makes me really cranky, so that's a lot of pressure on the Bliss Grapefruit + Aloe Soapy Suds Body Wash & Bubbling Bath and the Grapefruit + Aloe Body Butter Maximum Moisture Cream. Maybe it's not fair, but they have to help make winter mornings better.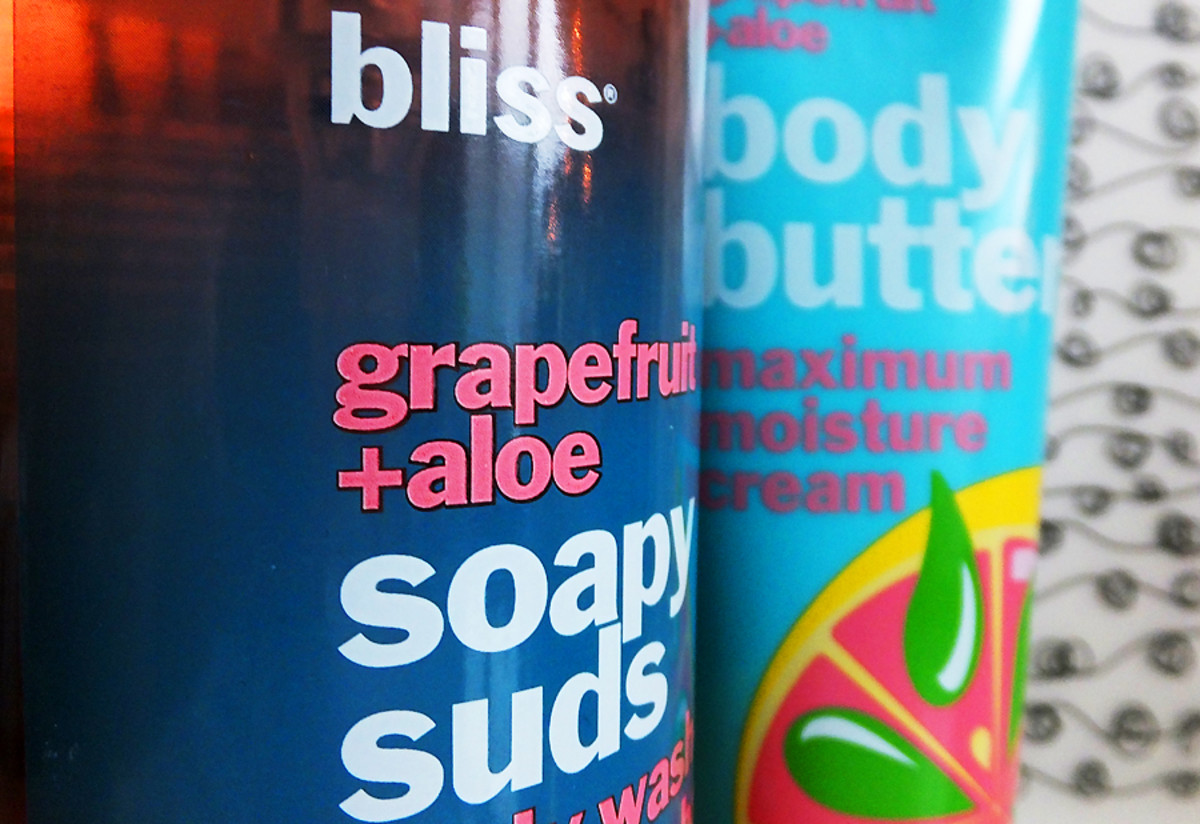 Thank God, the Bliss Grapefruit + Aloe Soapy Suds body wash ($21 at Sephora) is great for the shower. I love a pump, and the scent is light and not too bright. Some grapefruit scents are too much, but here I think the aloe tones down the grapefruit nicely. Also, I'm team shower puff, so I'm pleased that residual suds rinse out of it cleanly on the first try. I hate it when I end up rinsing and rinsing the puff instead of getting on with my morning.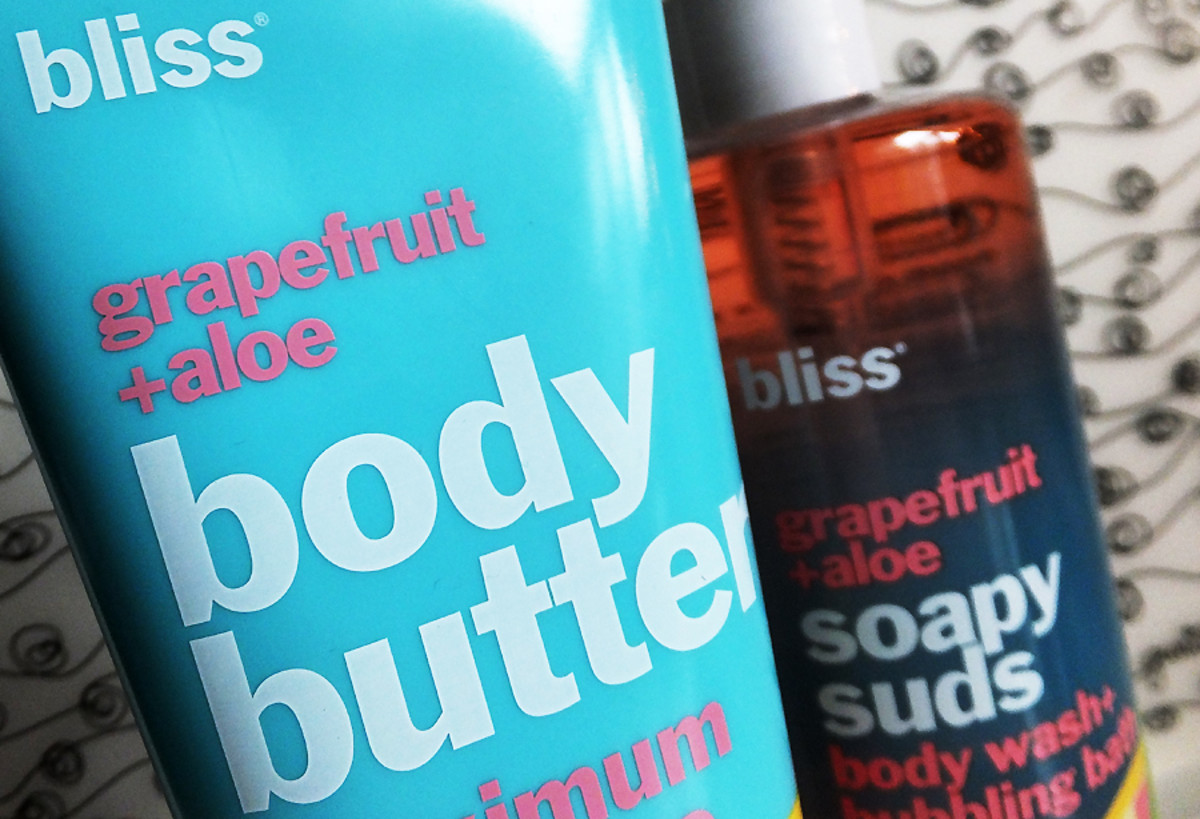 The packaging for the Bliss Grapefruit + Aloe body butter ($29 at Sephora) claims that the Bliss Spa (on my bucket list) uses this formula for its massages, so I expected the formula to be greasy. (Every time I get up from a massage table, I feel like I could easily slide onto the floor if I'm not extra careful.) But the body butter doesn't leave a slick feeling, just lovely, moisturized skin. A little goes a long way, and it smells amazing.
winter still sucks. a lot.
Bliss Grapefruit + Aloe body wash and body butter don't make winter go away. Duh. But they don't make me cranky either.
CRANK-O-METER BEAUTY RATING for Bliss Grapefruit + Aloe Soapy Suds body wash and Bliss Grapefruit + Aloe body butter = 4.5 out of 5.
What helps your winter mornings suck less? Or at least not suck more?