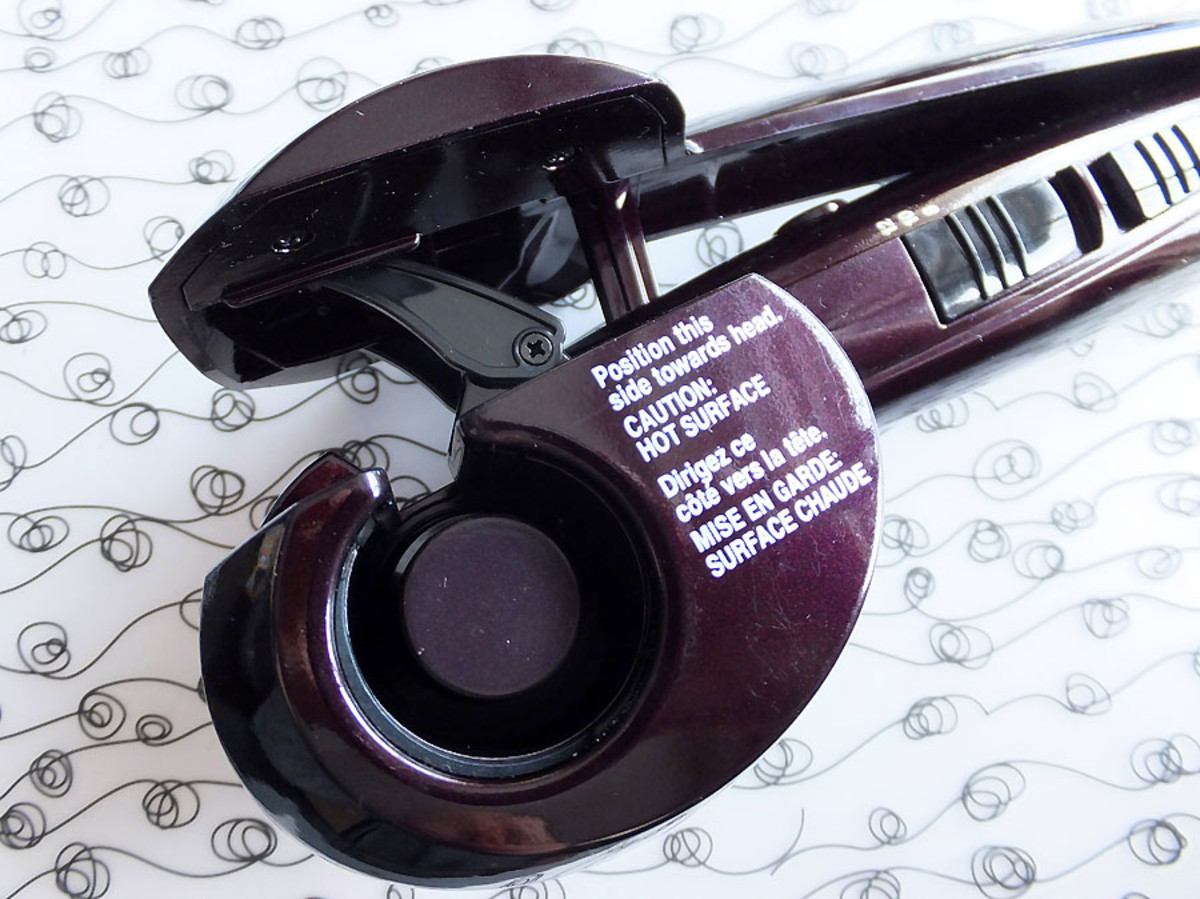 Sometimes I shoot impromptu video at press events, where conditions aren't really ideal -- pounding music, a milling crowd, loud ambient chatter.... Oy. Despite all that in the video below, Staff convinced me to post it anyway. It's about the Babyliss MiraCurl and the Conair Curl Secret, this year's hottest and weirdest curling tools. She felt the information from DannyCo education director Andrea Sampson would be helpful as you finalize your holiday gift plans. So, here you are: beautygeek-y details on the Babyliss MiraCurl vs Conair Curl Secret; you can decide whether either one should be on your gift list, or wish list.
babyliss miracurl vs conair curl secret
On the topic of the Babyliss MiraCurl vs Conair Curl Secret, know this: they're made by the same company. Basically, the Babyliss professional unit is bigger and hardier, with a more powerful motor, a titanium + ceramic winding chamber that gets hotter and retains more heat, three temperature options, and two curl-direction options.
The Conair Curl Secret is a bit more compact, features a recessed heater + protective shield, two temperature settings, and a ceramic + tourmaline winding chamber. Less durable than the professional version (it's designed for less frequent use than might occur at a salon), it offers just one curl direction.
Final note: abide by the "position this side toward the head" directive on the Conair Curl Secret. If you use it with the other side toward the head, the winding chamber will draw the hair in from the wrong direction so that it gets seriously stuck.
I have tried the Conair Curl Secret; it's really pretty cool. Getting the technique down takes some time, but that's to be expected. I prefer the Babyliss, though. I like the option to switch the direction of the curl for a more random, natural effect, and the added durability of its design is reassuring although unnecessary for home use.
What do you think? Re: the Babyliss MiraCurl vs Conair Curl Secret debate, which one interests you?
Babyliss Pro MiraCurl, $239 at canadabeautysupply.ca; Conair Curl Secret, $119 at Shoppers Drug Mart and Murale.