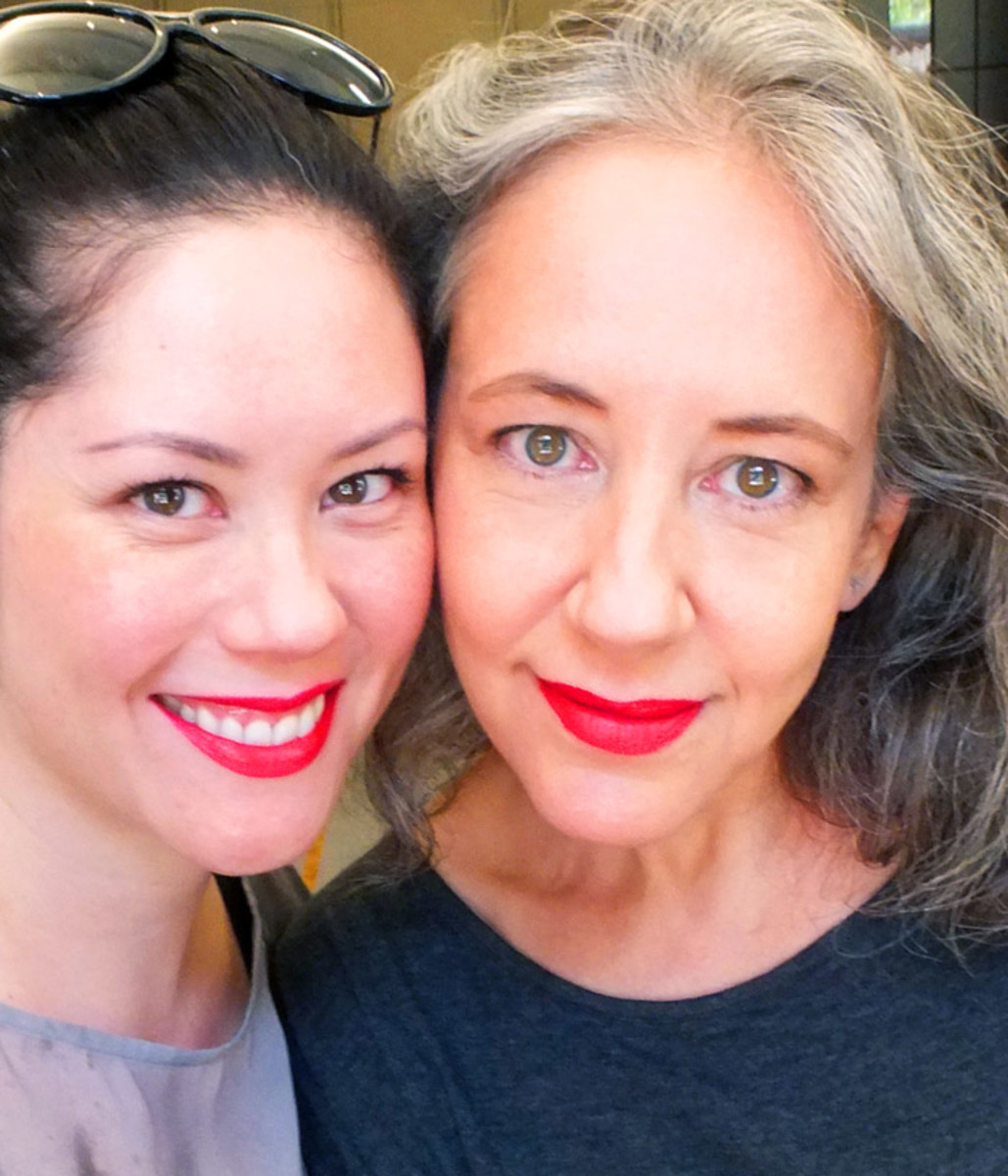 If you're still looking for a perfectly gorgeous red lip colour, I'm sorry -- I could have ended your search ages ago with this post. Meet a universally flattering red that strikes an ideal balance between warm and cool, which makes it a match for any skin tone in any season. See how it works for Liza and me? (It would be hawt on Cranky Beautypants, too.) And it's just bright enough that it won't make thin lips look small.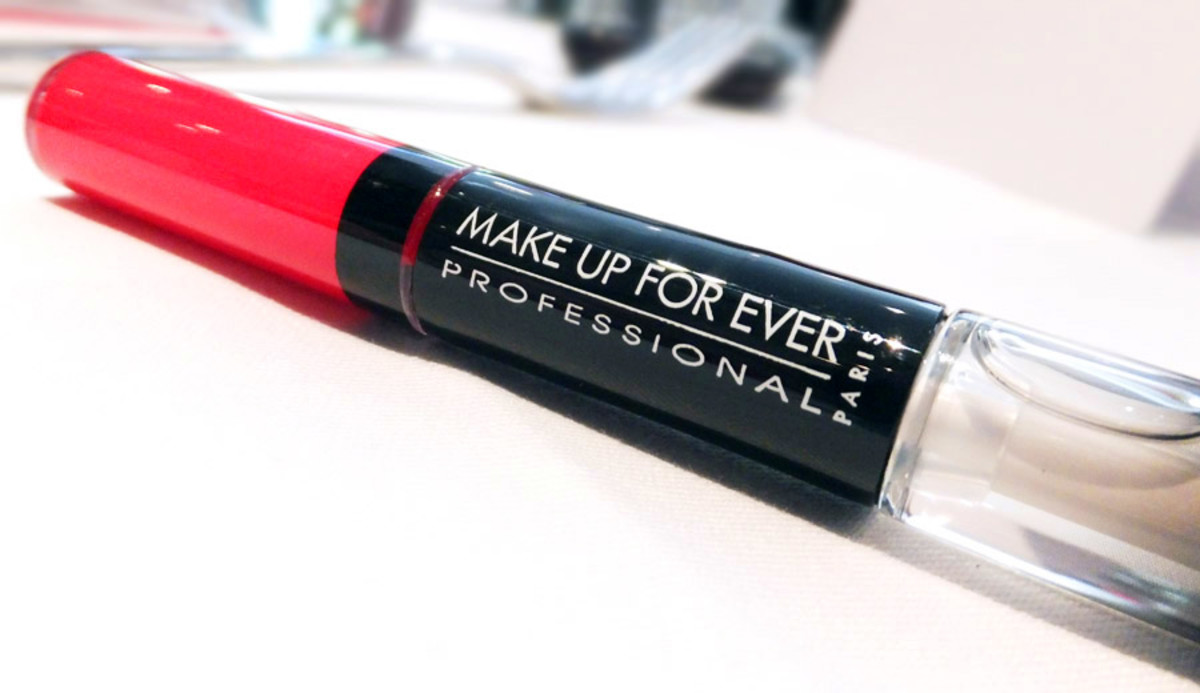 This is Make Up For Ever Aqua Rouge in 8 Iconic Red ($29, sephora.ca), a long-wearing shade created by celebrity makeup artist Gina Brooke for one of her highest profile clients, Madonna. We suggested it as a good match for Madonna's Truth or Dare perfume in this perfume + lip colour piece; thought it might help to see it in play.
Do you already wear red? Or are you about to start -- with this one?