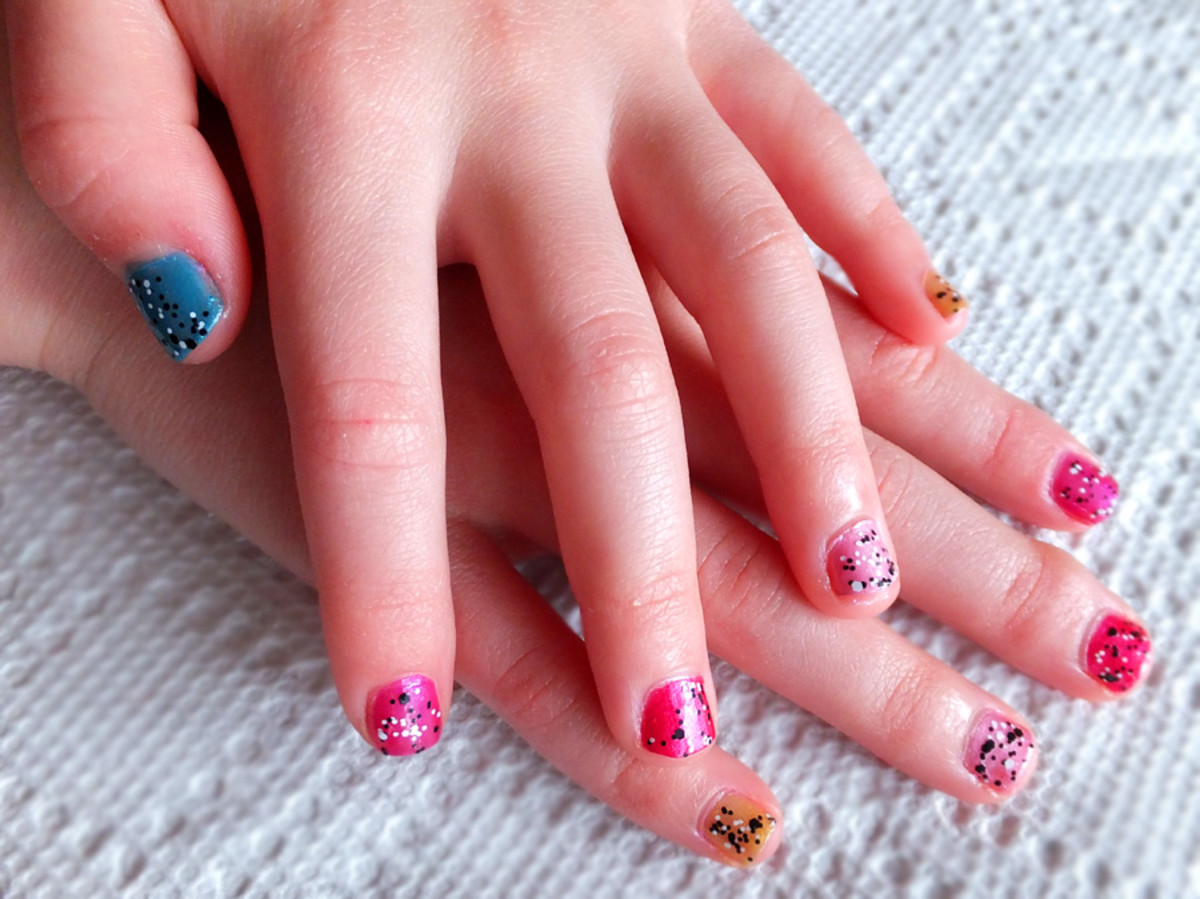 The biggest-selling top coat in Europe is popular with two little girls I know in Canada. Truth be told, it's popular with a certain beautygeek in Toronto, too. You might have seen it here, inthis sneak-peek post from the Paris previews back in November. In the photo above, it's on my seven-year-old niece, Lauren (she loves a different colour on every nail).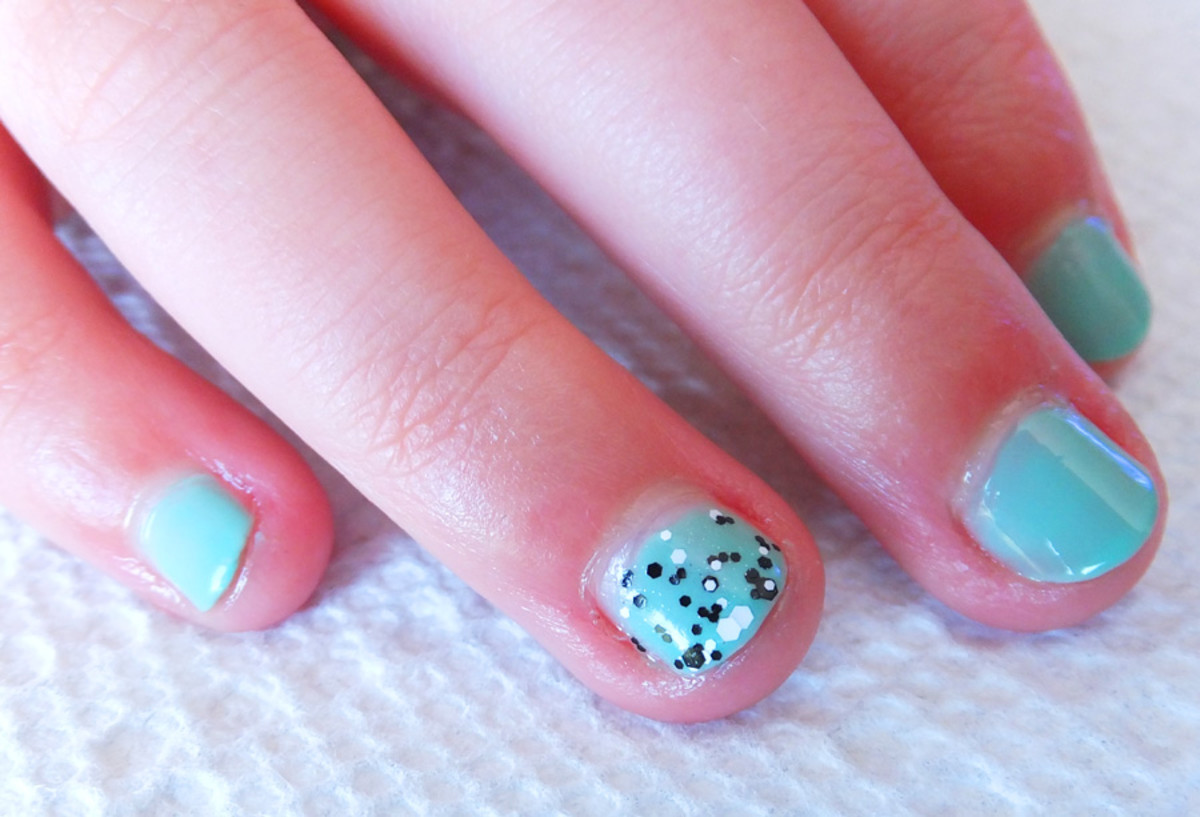 Here it is on my 11-year-old niece Erin, who loves a simple accent nail. She's wearing Essie Turquoise and Caicos with L'Oréal Paris Colour Riche Top Coat in Confetti (in Canada it'll morph into something called The Sparklicious), which jumped to the number-one-top-coat spot in Europe soon after its release a few months ago.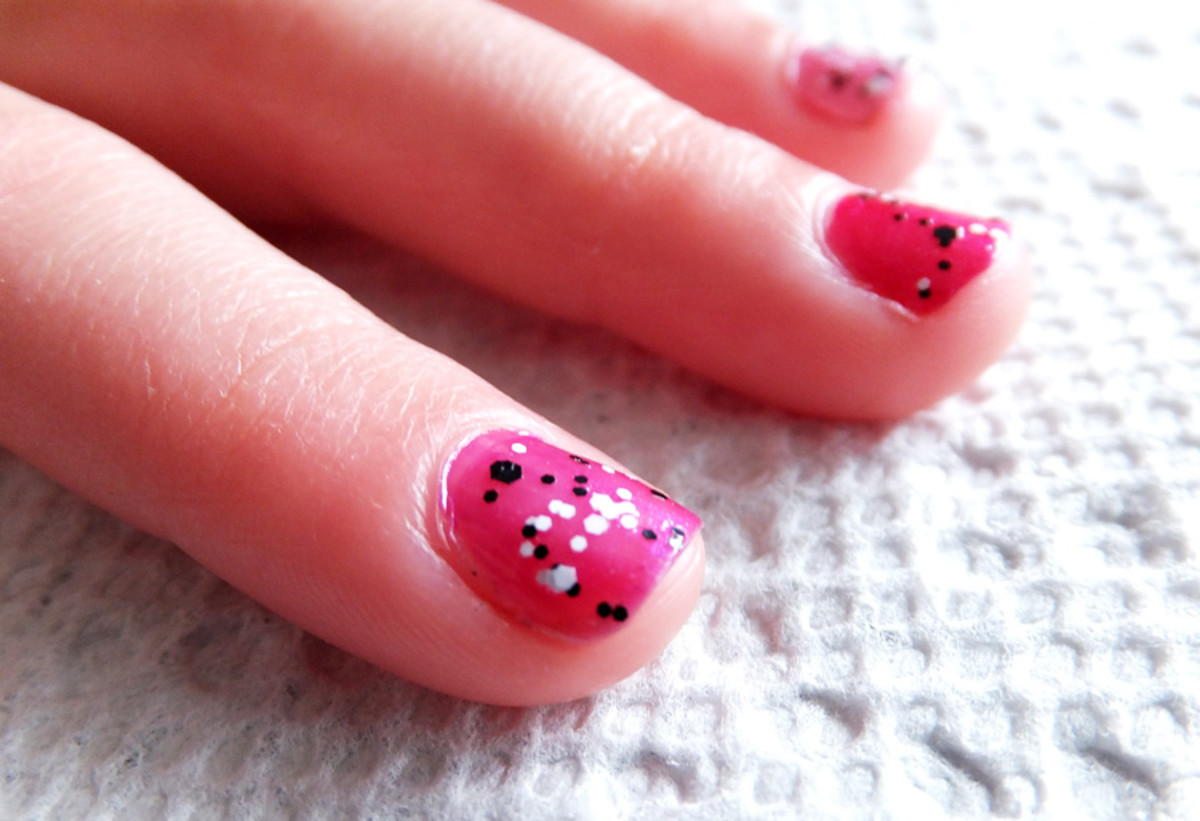 You can see why Europe's Confetti is so popular -- its black-and-white flakies in clear polish look great over pretty much any nail lacquer colour. Our favourite base shades: any intensity of blue, blue-green, teal, fuchsia, pink, yellow. (We don't love it over red. *shrug*)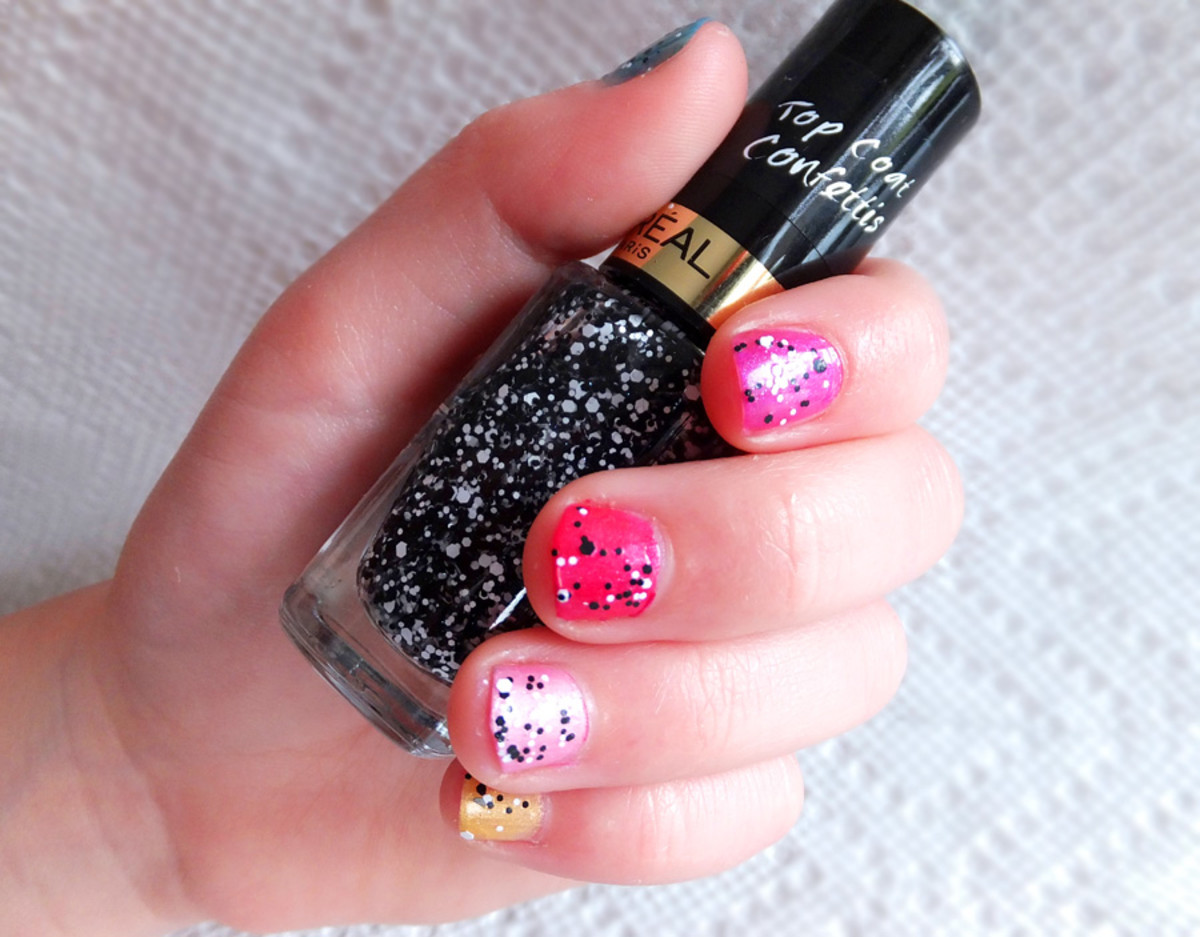 L'Oréal Paris Colour Riche Top Coat in The Sparklicious ($7.99, drugstores and mass retailers) hits Canadian stores next month. (How great is little Lauren as a hand model?)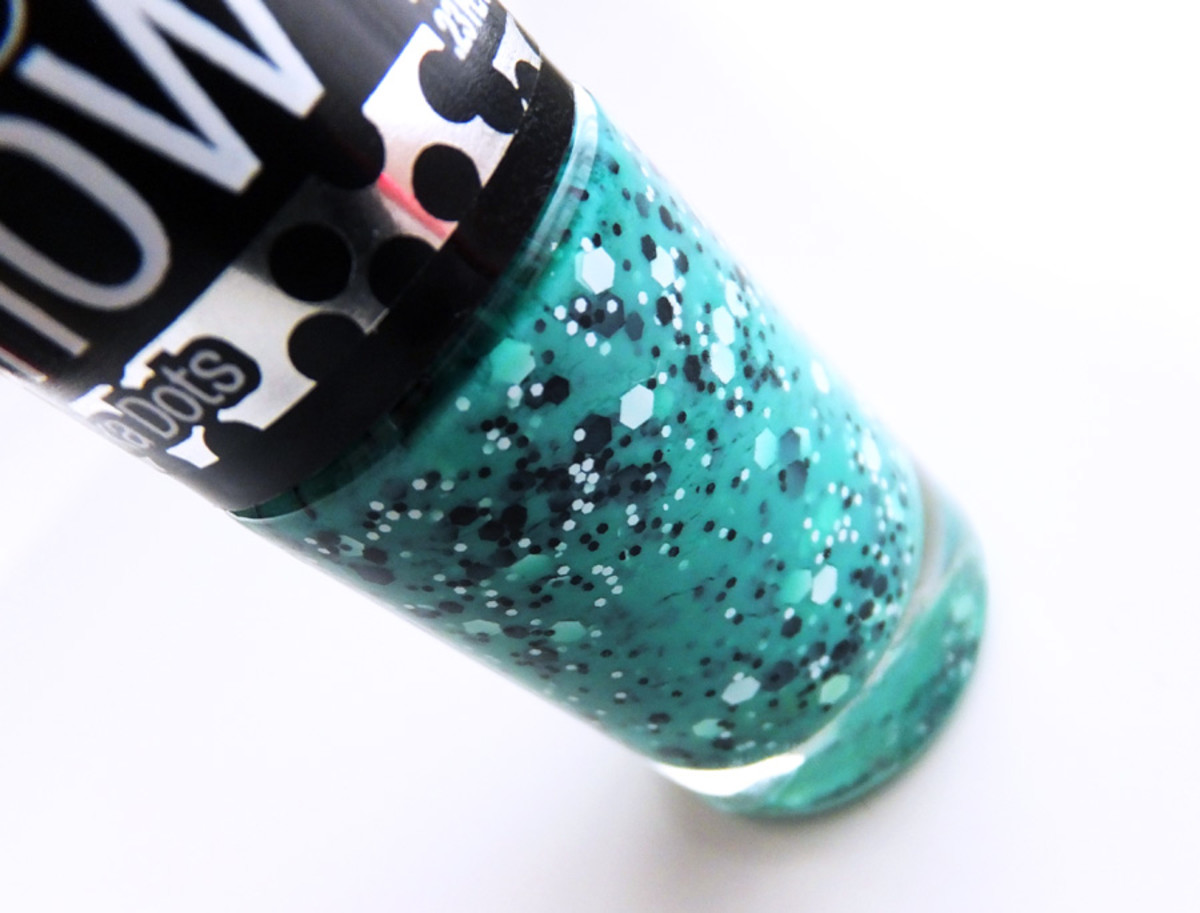 Maybelline New York Color Show Polka Dots ($3.99, drugstores and mass retailers) is a similar concept, confetti flakes in tinted and coloured polish. Above: Drops of Jade. It's in stores now; check it out on the Maybelline New York Canada Facebook page.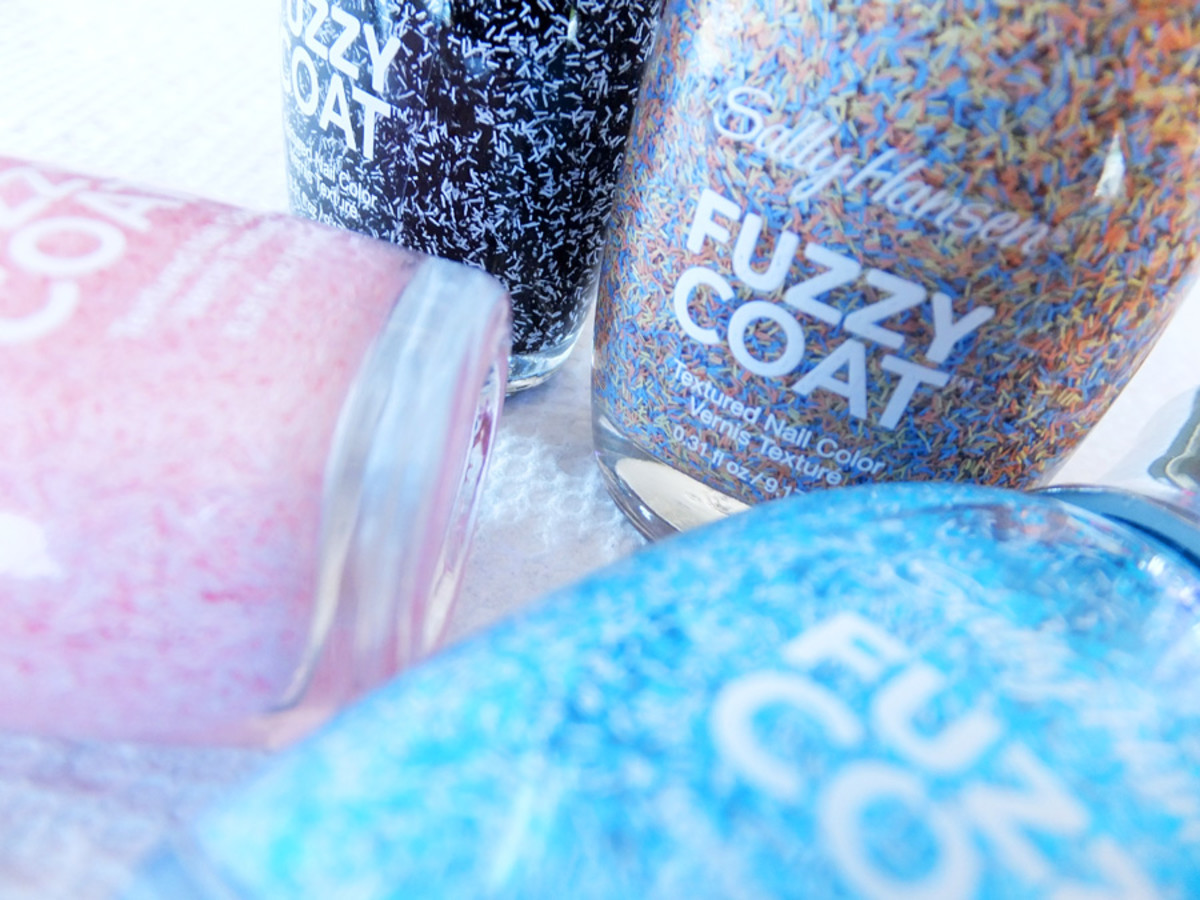 This August brings Sally Hansen Fuzzy Coats Textured Nail Colour ($7.95, drugstores and mass retailers; sallyhansen.com for info). Coloured bits in clear polish, the idea isn't entirely new; I know we've seen similar finishes from a couple of nail polish brands in the past (anyone remember specifics?).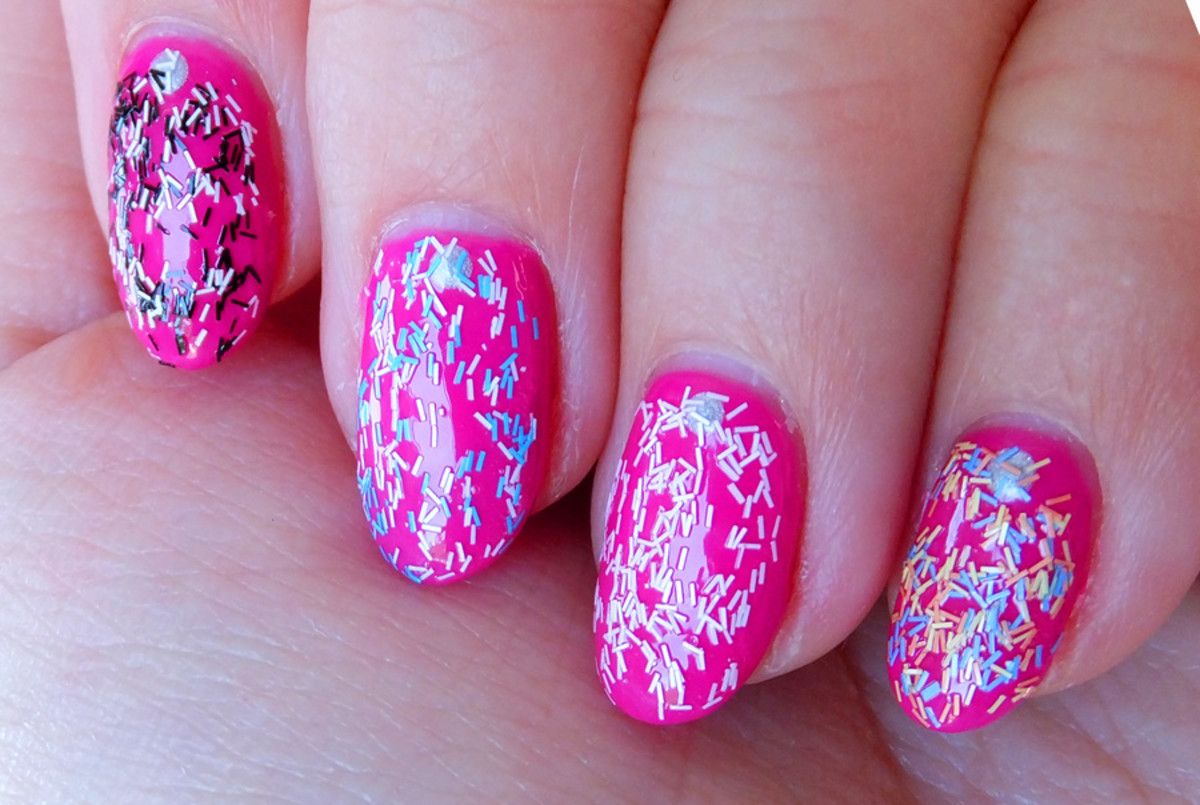 I've used it like a top coat over my gel mani. From left: Tweedy, Wool Knot, Wool Lite, All Yarned Up. It occurs to me that I should have tried several coats to see how it looks as a solid. #nexttime. Like this they look like cupcake sprinkles. Aaaand now I want a cupcake. Sheesh.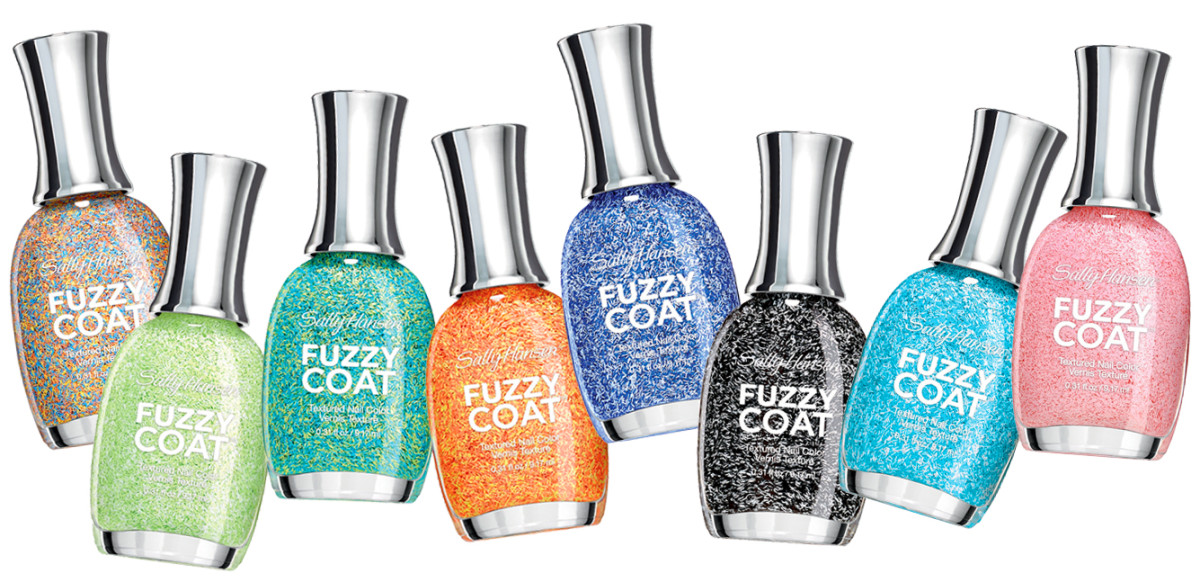 What's your take on these L'Oréal Paris, Maybelline New York and Sally Hansen textured nail finishes? How do they compare in your opinion to, say, Essie Luxeffects and Revlon flakies? And OPI Liquid Sand?