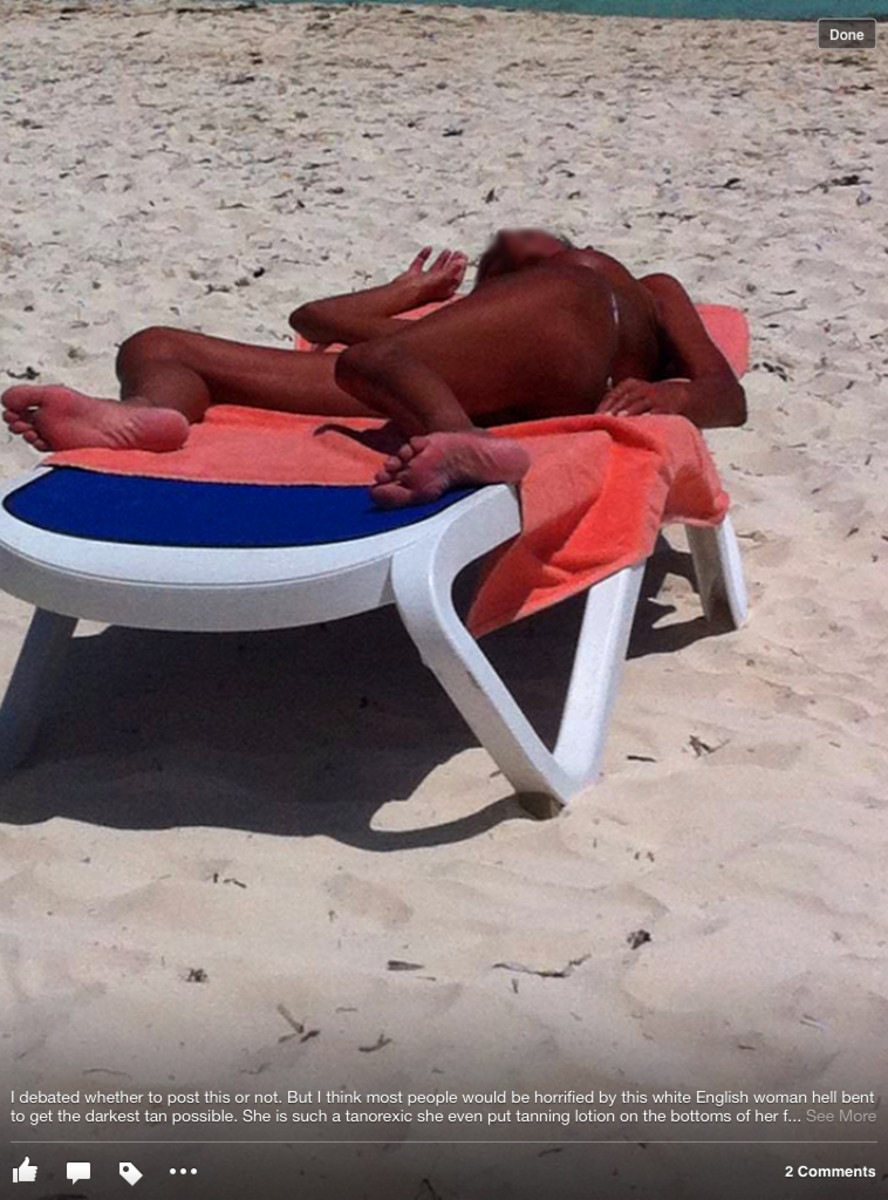 A friend emailed this to me just now; it's a screen-grab shot of a formerly fair-skinned woman roasting under an unrelenting tropical sun. Seems she applied some kind of lotion -- low SPF? -- all over, including the soles of her feet, and lay out to cook from 9 am to 6 pm.
I rather enjoy the word "Done" in the upper right hand corner of the image.
Who's got more words for this?