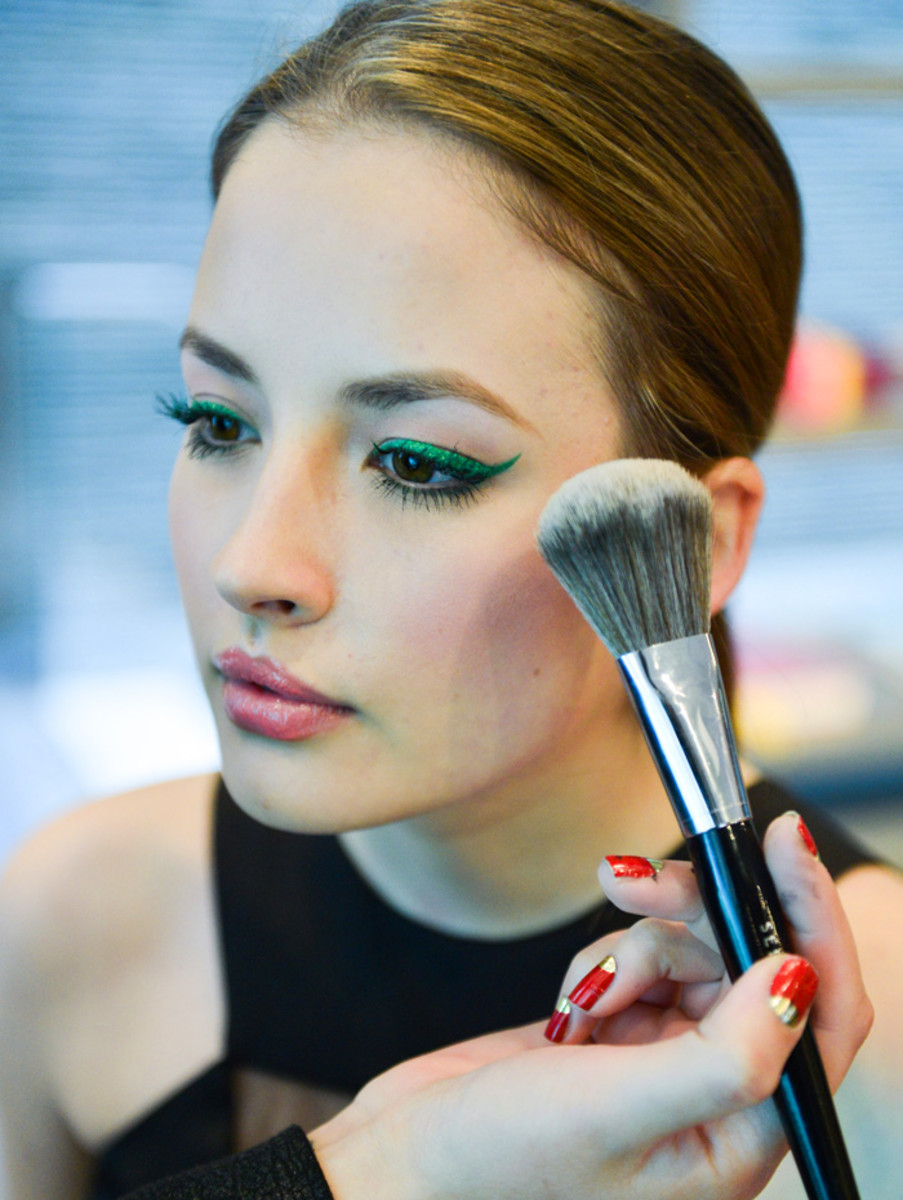 Of course you want to wear green makeup for St. Patrick's Day! It's an especially good year to do so -- after all, according to Pantone, emerald is the colour of 2013. Go all out with statement eye makeup, or try a sweep of green liner and mascara. A green mani is mandatory, and go ahead -- shamrock one cheek. I'm thinking green faux lashes, myself...
And just for St. Paddy's, it's okay to pretend emerald and green are interchangeable terms, whatever the hue.
slideshow: St. Patrick's Day makeup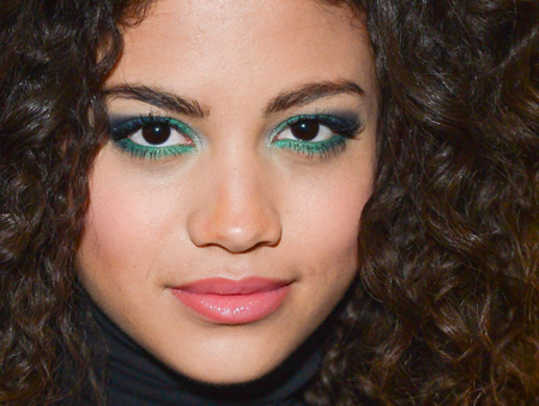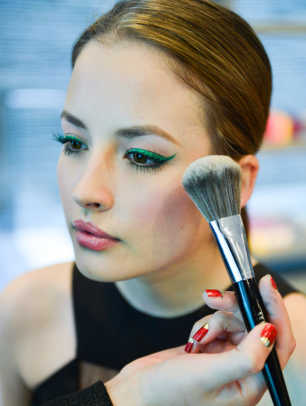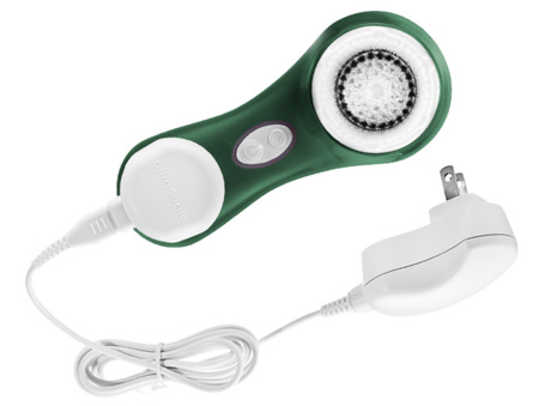 Staff helpfully assembled this slideshow (she wanted this emerald nail-tip ring to accessorize her St. Paddy's Day ensemble), deliberately skipping a nail-polish slide. Instead we thought we'd ask you: what your fave green-day polish or press-on nail colour?
Model photos: George Pimentel.