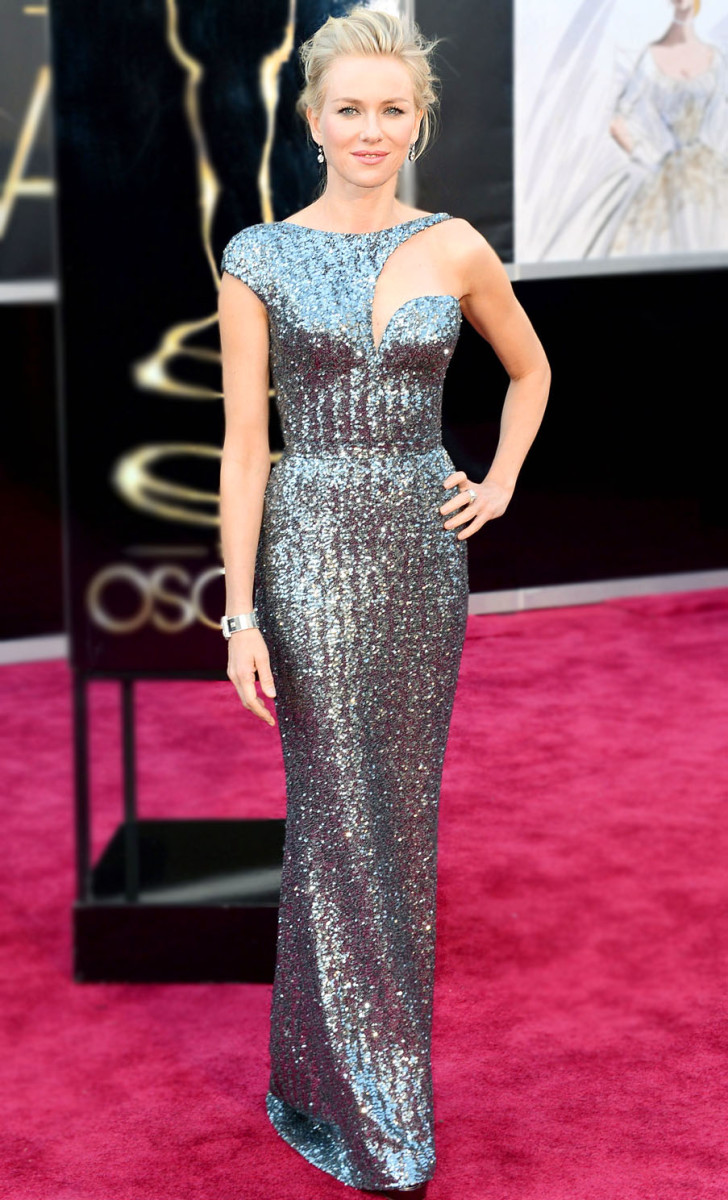 I gasped in appreciation over Naomi Watt's red-carpet Armani Privé gown at the Oscars on Sunday night. My best-dressed vote, definitely. I'd love to be able to wear a gown like that. Wouldn't look the same in my size, though, and sheesh – where would I wear it? But I can wear a glittering, one-size-fits-all silver cut-out mani inspired by the gown, right?
What do you think of this mani by MissLadyFinger.com?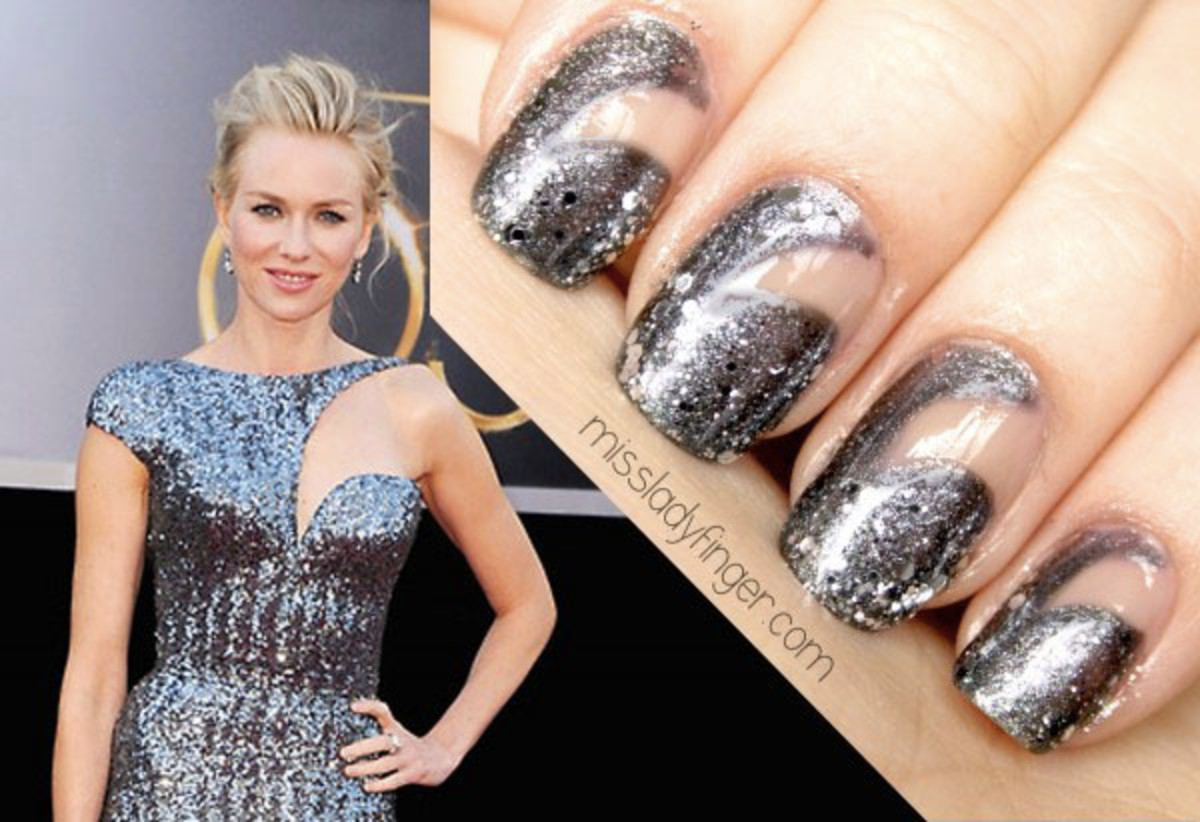 For the how-to, visit missladyfinger.com.