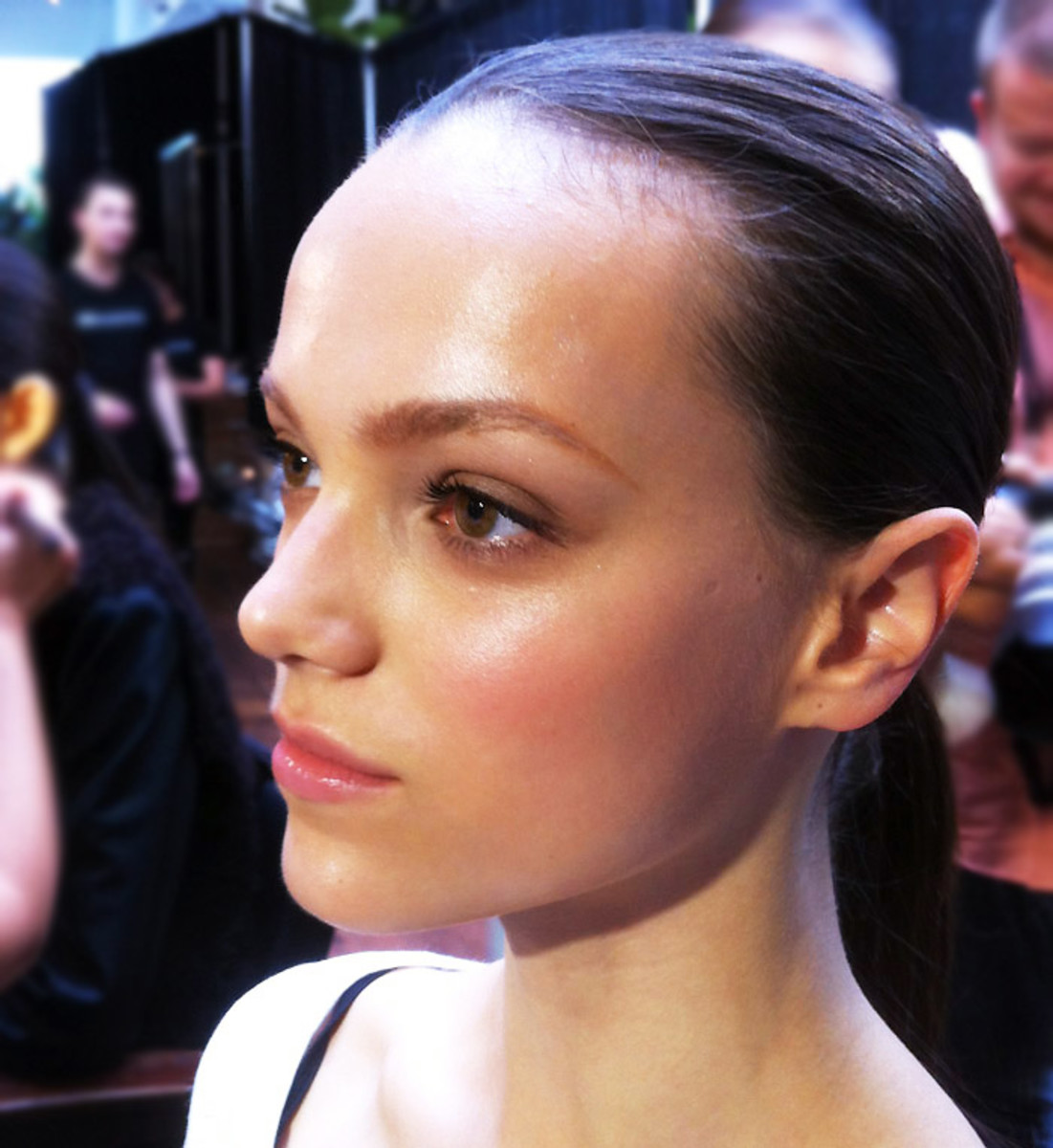 We'll never look like Canadian supermodel Jenna Earle (those eyes! those cheekbones!) but we now have the secret to her dewy glow.
When CoverGirl makeup pro Greg Wencel was prepping the lovely Edmonton native for the Tanya Taylor runway at The Shows (pre-Fashion Week shows sponsored by P&G Beauty) earlier this week, he enhanced her already-amazing bone structure with his own freshly-mixed highlighter. For him it's just another day at the (hectic) office, but to us it's backstage Beauty MacGyver-ing at its finest.
The Recipe
After swiping a generous amount of CoverGirl Intense ShadowBlast in Beige Bling onto the back of his hand, Greg added a pump of CoverGirl & Olay Simply Ageless Serum Primer and blended them gently with a synthetic-bristle foundation brush, "until it gets creamy," he explains.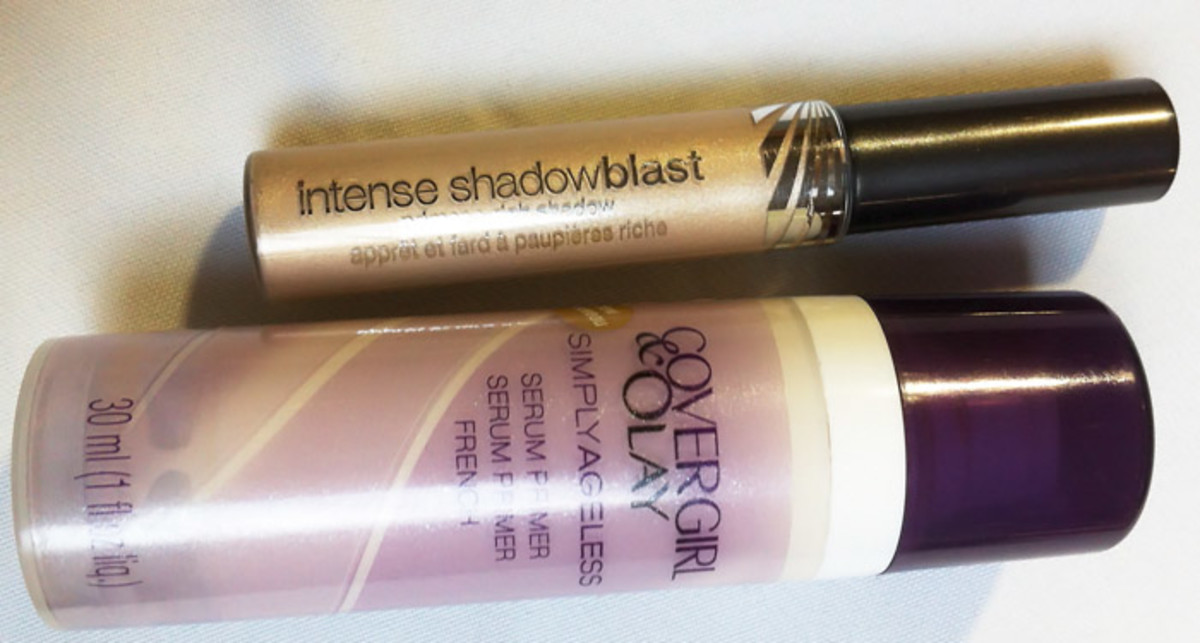 The Method
He then applied this freshly MacGyvered, glowy mix to the tops of Jenna's cheekbones, the middle of her forehead, the bridge of her nose, a teensy dab to the cupid's bow of her mouth, and even a tinier amount onto her chin. "Just keep it concentrated, Greg cautions. "You want to use a flat brush, to put it just in the spots that you really want to detail."
The Result
Jenna was already prepped with serum primer, foundation and concealer; the highlighter draws light to the highest planes of her face, illuminating them for what Wencel calls "perfect, innocent-looking youthful skin."
To get Jenna's "modern debutante" look for Spring 2013, Greg used the following:
Face
CoverGirl & Olay Simply Ageless Serum Primer
CoverGirl & Olay Tone Rehab Foundation
CoverGirl & Olay Simply Ageless Concealer
CoverGirl Intense Shadowblast in Beige Bling
Eyes
CoverGirl Intense ShadowBlast in Beige Blaze
CoverGirl Lash Perfection Mascara in Very Black
Cheeks
CoverGirl Cheekers Blush in Natural Shimmer and Iced Cappuccino
Lips
CoverGirl Lip Perfection lipstick in Darling
CoverGirl WetSlicks gloss in Clear Radiance
Jenna's makeup is a favourite Beautygeek look -- we love anything that makes you look blessed, either with great skin, great lashes, great lips, or a great makeup artist who can invent on the fly. (Greg's worked with Drew Barrymore and Taylor Swift, by the way.)
Is this recipe something you'll try?
Photos: Liza Herz