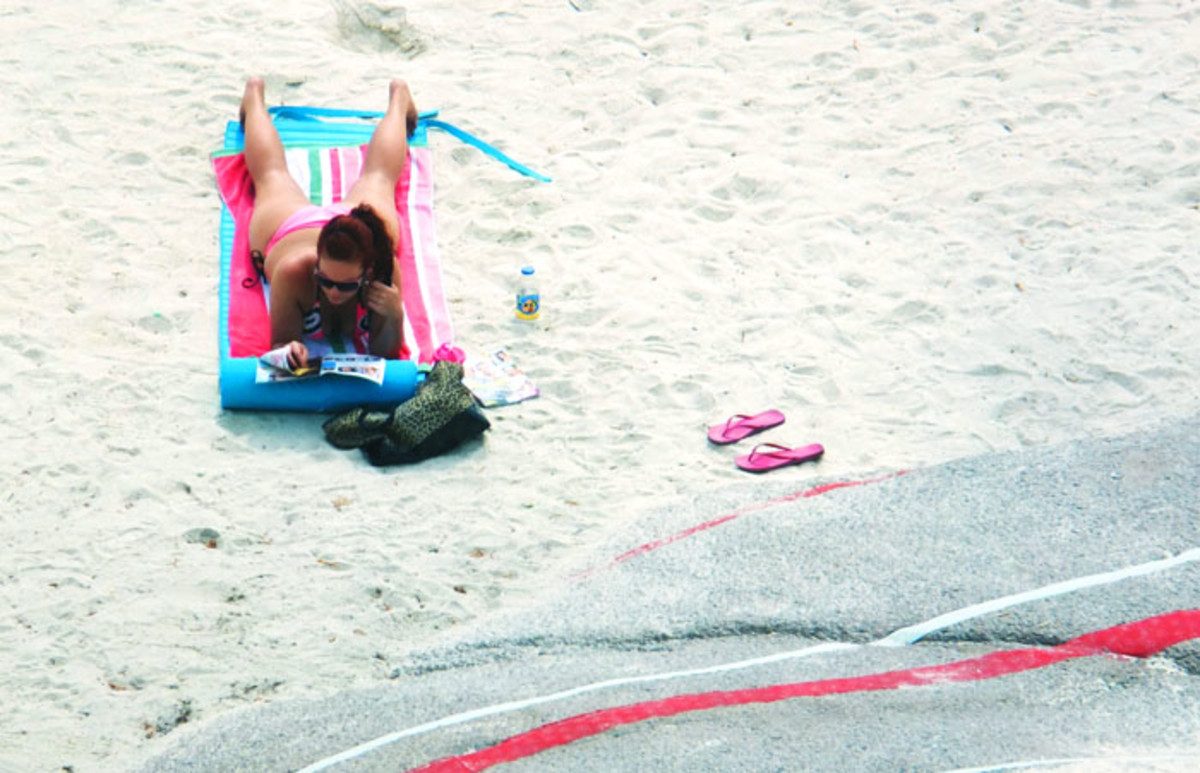 "Does it upset you to spot a sea of pale-skinned public stretched out in the sun at lunchtime?" I askedDr. Sherry Hsiung, a New-York-City skin-cancer surgeon and consulting dermatologist for Kiehl's.
"Oh no," she said. "I just think, see you in 20 years."
Thought this was a timely nugget, just before a sunny long weekend.