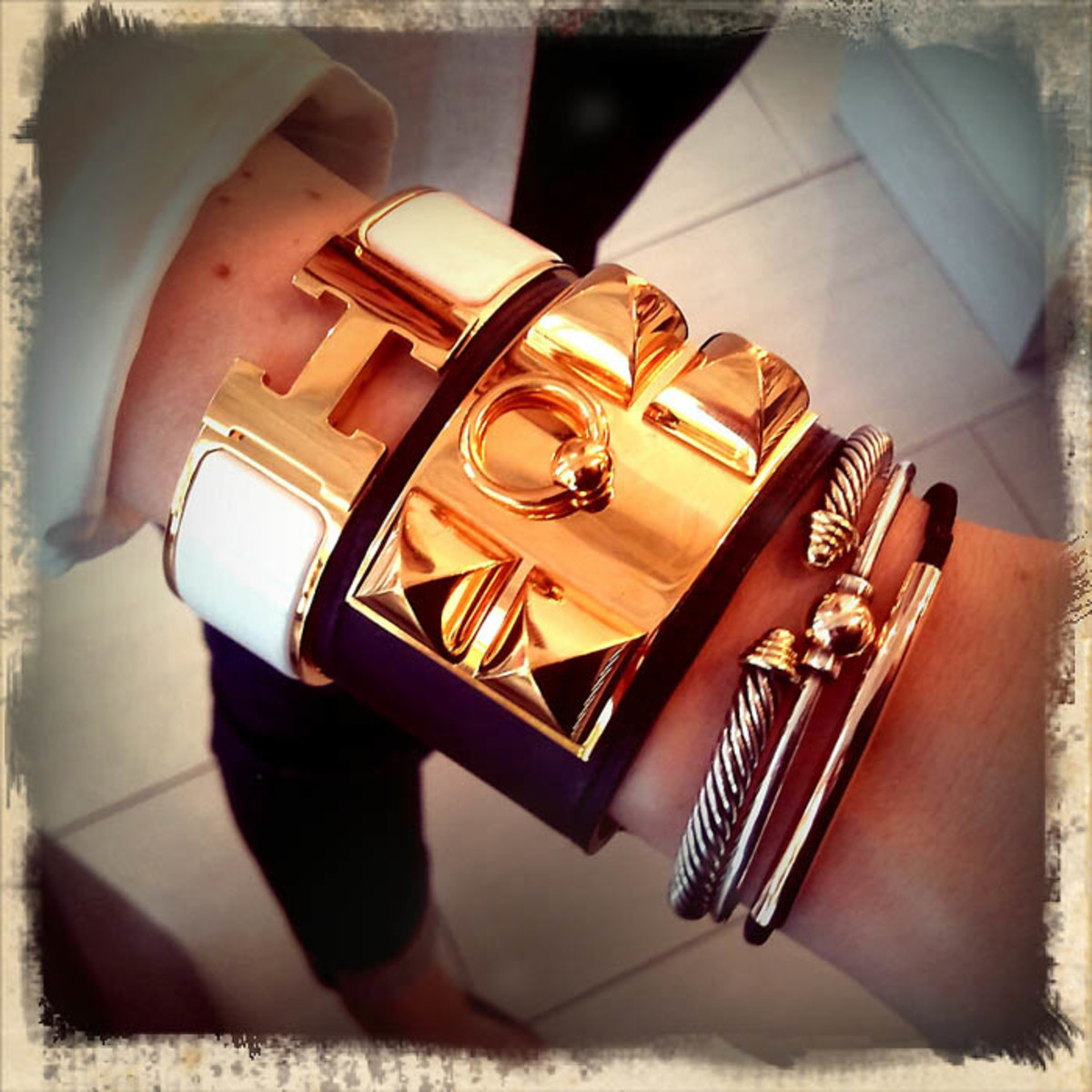 Weird things happen to me occasionally, in a wish-come-true kind of way. For instance, when I first got into the consumer magazine biz years ago, everything started with this: I think I'd like to work in the beauty department at a women's magazine. But how do I do that? Well, I guess I'll figure it out -- I'll think about it later. A few weeks later, an opportunity with a now-defunct independent youth lifestyle magazine presented itself; I seized the chance. That chance very quickly led to an interview with Canadian Living, and the offer of a job as assistant style editor.
More recently, I thought, I need a nose-hair trimmer. No reason. And literally days later, one showed up at my door.
So Ima try that trick again in regards to acquiring an enviable stack of bangles just like my friend Elyn is wearing in the above photo: I need an Hermès Clic-Clac bangle, an Hermès Collier de Chien bangle, a David Yurman Cable Cuff, a Cape Cod Dennis bracelet, and Goody DoubleWear Elastics.
I already have the Goody DoubleWear Elastics; they arrived a while back (see if you can spot them in this clip), so I'm already ahead. The rest? Well, my budget won't cover them at the moment, so I haven't a clue how they'll become mine. But I'm not going to worry about it; I'll think about it later.
Now, I wonder if this wish-trick will work with finding the right man. (I'm not going to worry about it; I'll think about it later.)