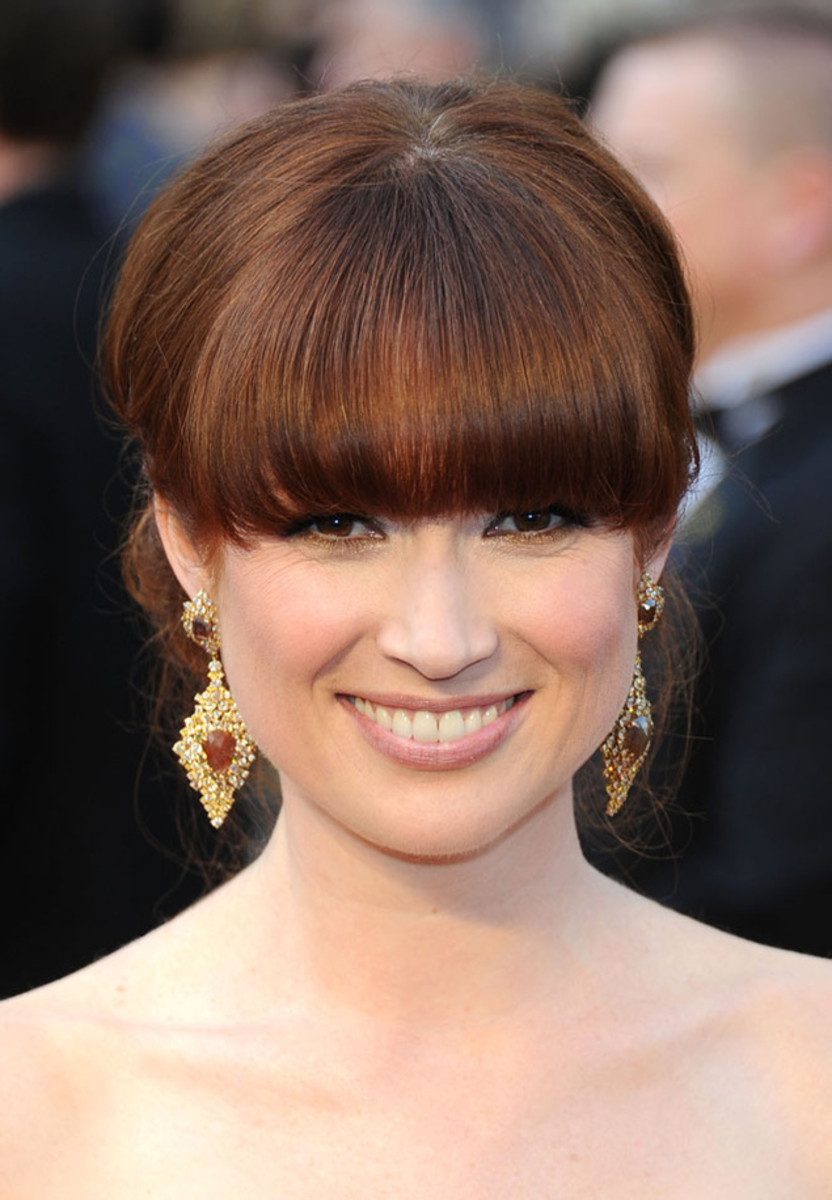 Ellie Kemper was in Bridesmaids and appears on the small screen on "The Office." She walked the red carpet at the 2012 Academy Awards on Sunday night and inspired this public service announcement:
Bang trims are free!
Your stylist knows that you need your bangs trimmed more often than you need your hair cut or coloured, and he or she is more than happy to trim them for you to prevent you from showing up at an international awards show looking as if you have accidentally removed your eyebrows and are hoping no one will notice.