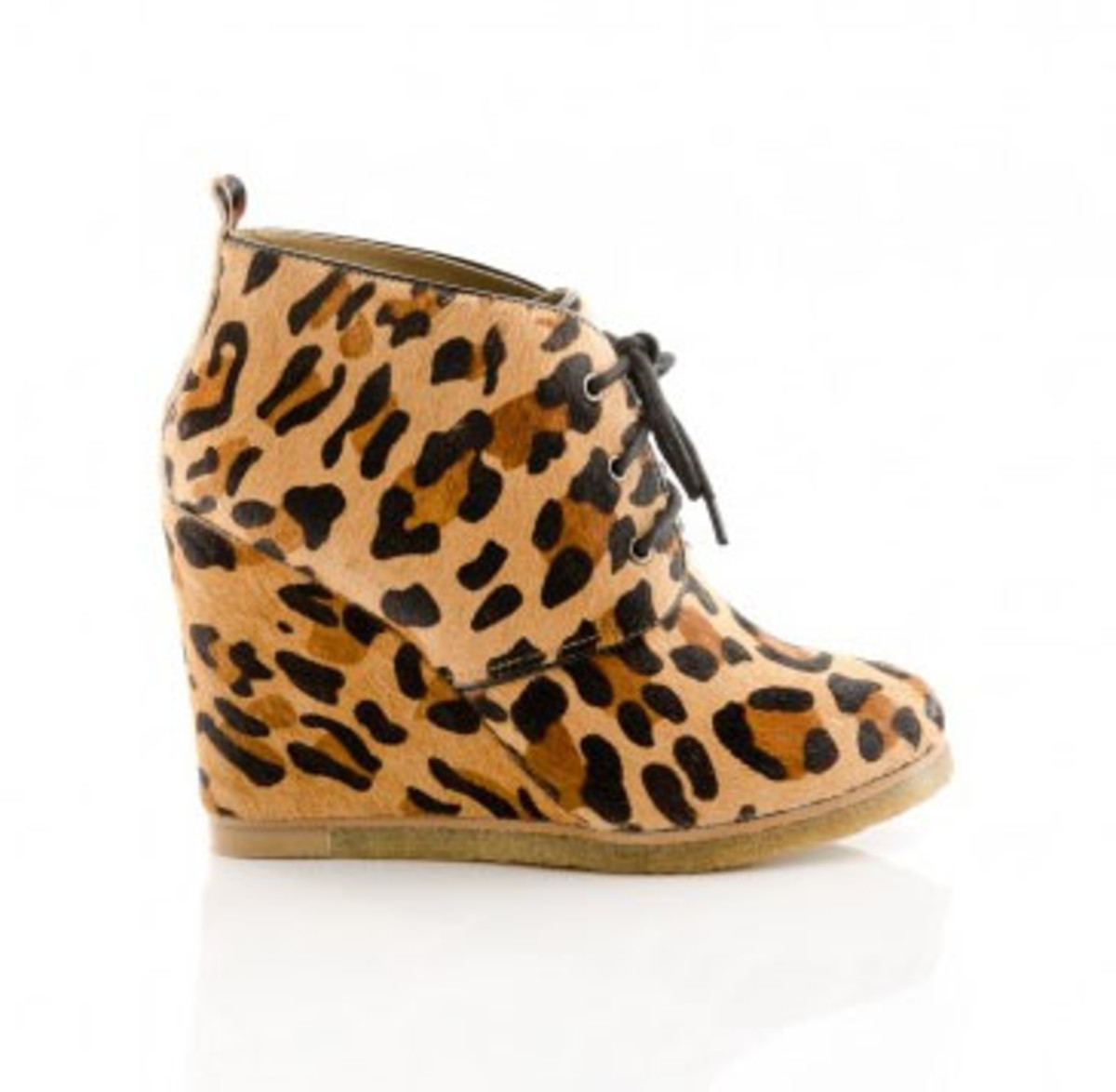 Honestly, I'm not really sure I understand the concept behind ShoeMint and its umbrella company BeachMint. Seems like some celeb types, such as Kate Bosworth, Rachel Bilson, and Mary Kate and Ashley Olsen, plus a couple of celeb stylists, Cher Coulter and Nicole Shavez, all got together to sell clothing, shoes and accessories they've designed.
The idea is to have fans/shoppers become members (no charge) of sites such as ShoeMint.com, JewelMint.com and StyleMint.com, then answer a style questionnaire. Based on those answers, members will receive monthly purchase suggestions, along with style tips. Prices seem reasonable, at least as far as ShoeMint.com is concerned (I haven't got any further than the shoes), and as of this past Monday, the sites ship to Canada.
I'm distracted by these (sold-out) Jolly wedge booties ($80). Tried them on, loved 'em. And now am obsessed. Even watched this promo vid.
I'm so easy.
Are you familiar with this BeachMint/StyleMint/ShoeMint/JewelMint thing? What do you think about the celeb involvement? Do you want to wear a pair of booties and hop about?