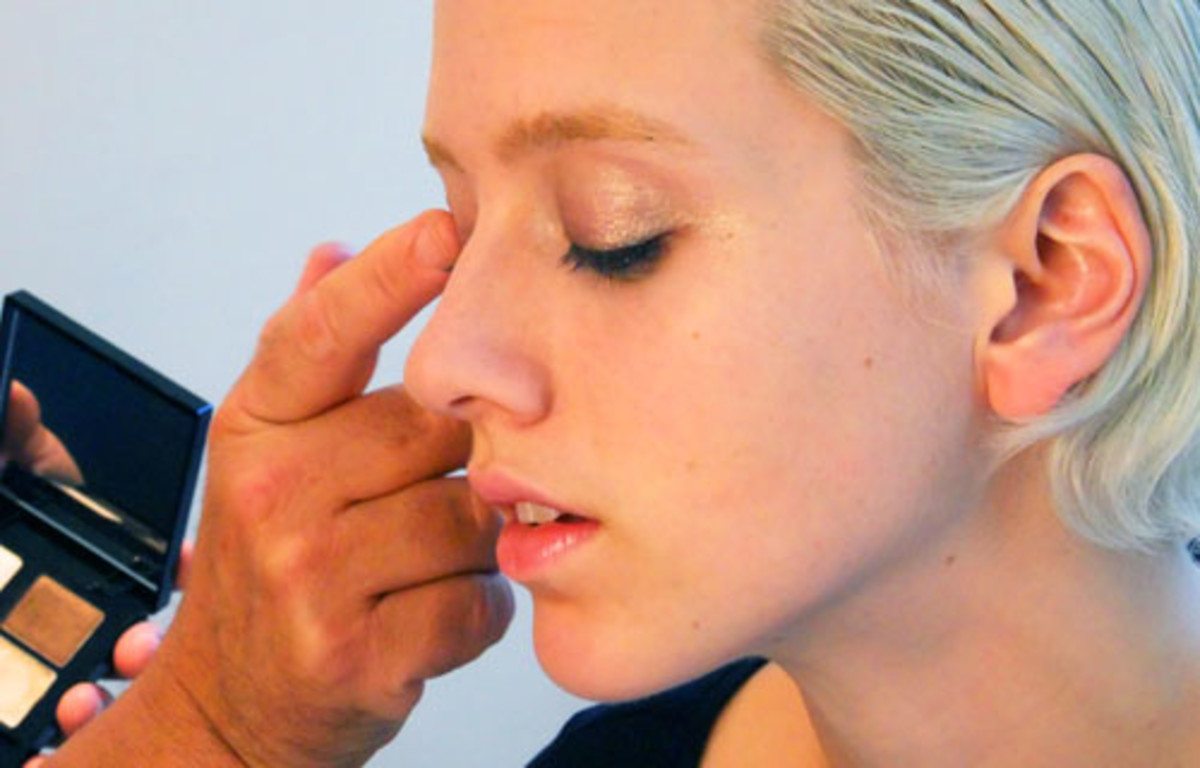 This eye makeup is so simple I could do the first part on the way to a morning appointment and the switch up on the way to an evening shindig. On a bus even. But I'd probably take a cab.
In this short video tutorial, The Body Shop International Makeup Artist Chase Aston uses the 4-Step Smoky Eyes Palette in Golden Brown ($28) on Maddy (we saw her a while back in this mix-your-own-tinted-primer video).
Super easy, right? Love the blue liner instead of brown or black. Also love how Maddy gives these looks a little edge. Would you wear them?
The Body Shop makeup is available at The Body Shop boutiques and via thebodyshop.ca.