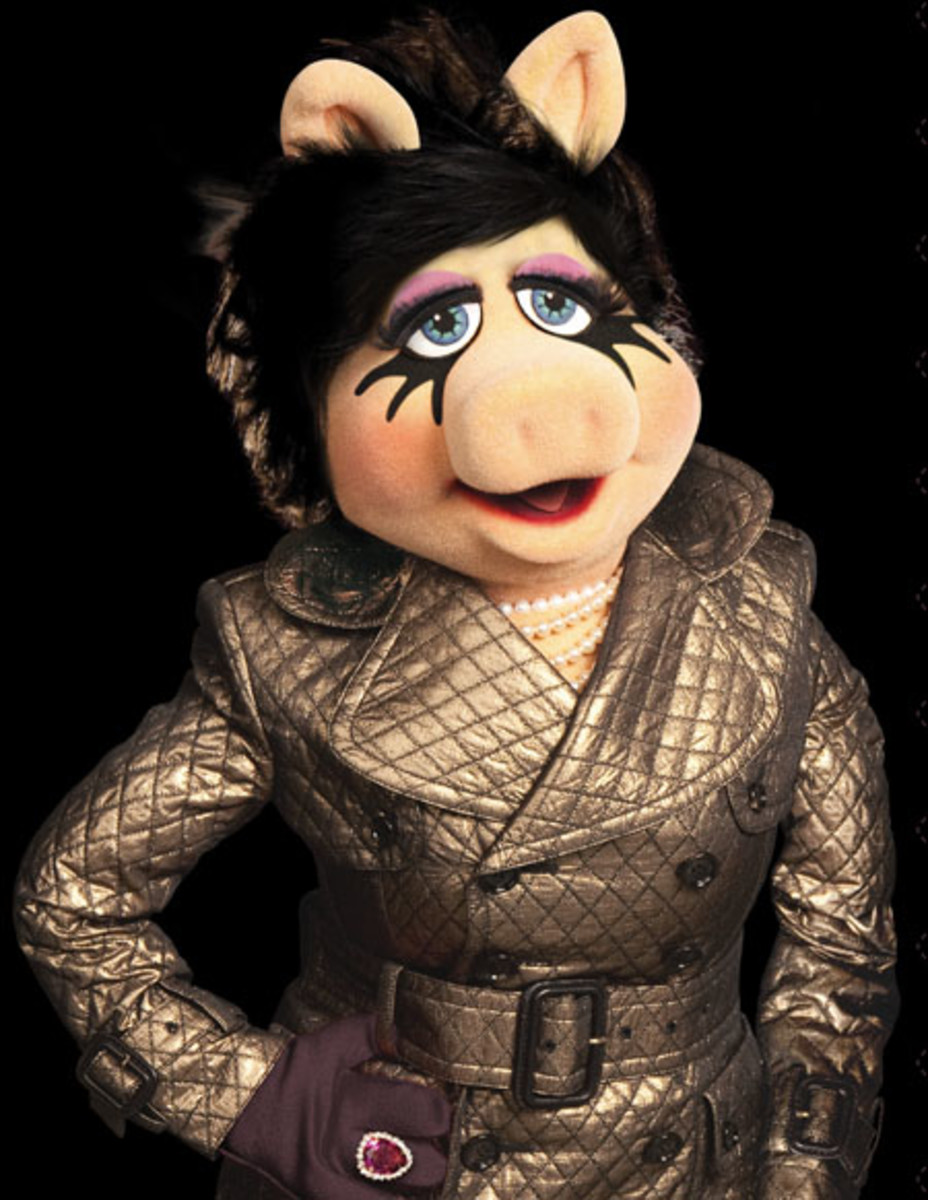 The outrageous Miss Piggy knew how to command the stage back in her Muppet Show days. She hasn't lost her touch: Next month she's back on the big screen in a turn as a Vogue editor in the new movie The Muppets. And on November 14th, her Miss Piggy for MAC collection becomes available exclusively online.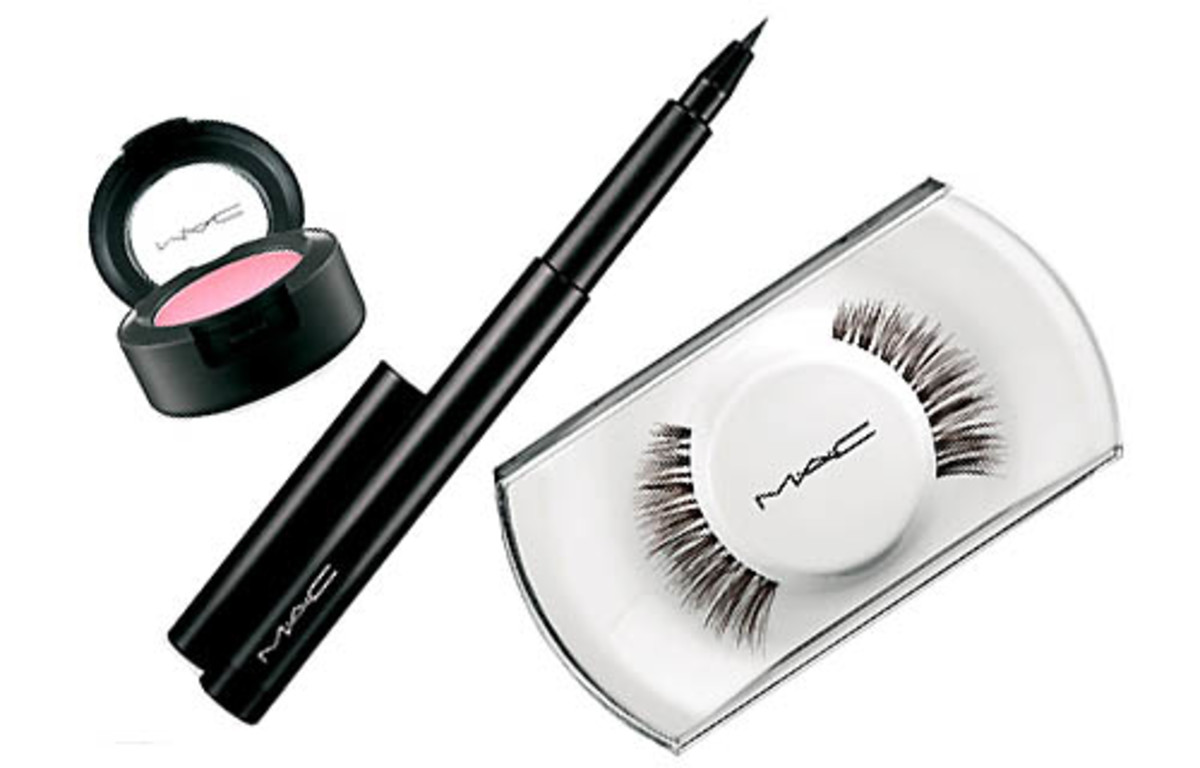 All about eyes, the trio consists of Miss Piggy Pink eye shadow, a blue-pink frost ($18); Penultimate Eye Liner in Rapidblack ($21); and a full set of falsies, Lashes #36 ($18).
This is an unexpected celebrity collaboration, yes? Do memories of other muppet movies make you want to see this one when it opens November 23rd? (Miss Piggy as a Vogue editor? Amazing.)
Miss Piggy for MAC is available beginning November 14 from www.maccosmetics.com.