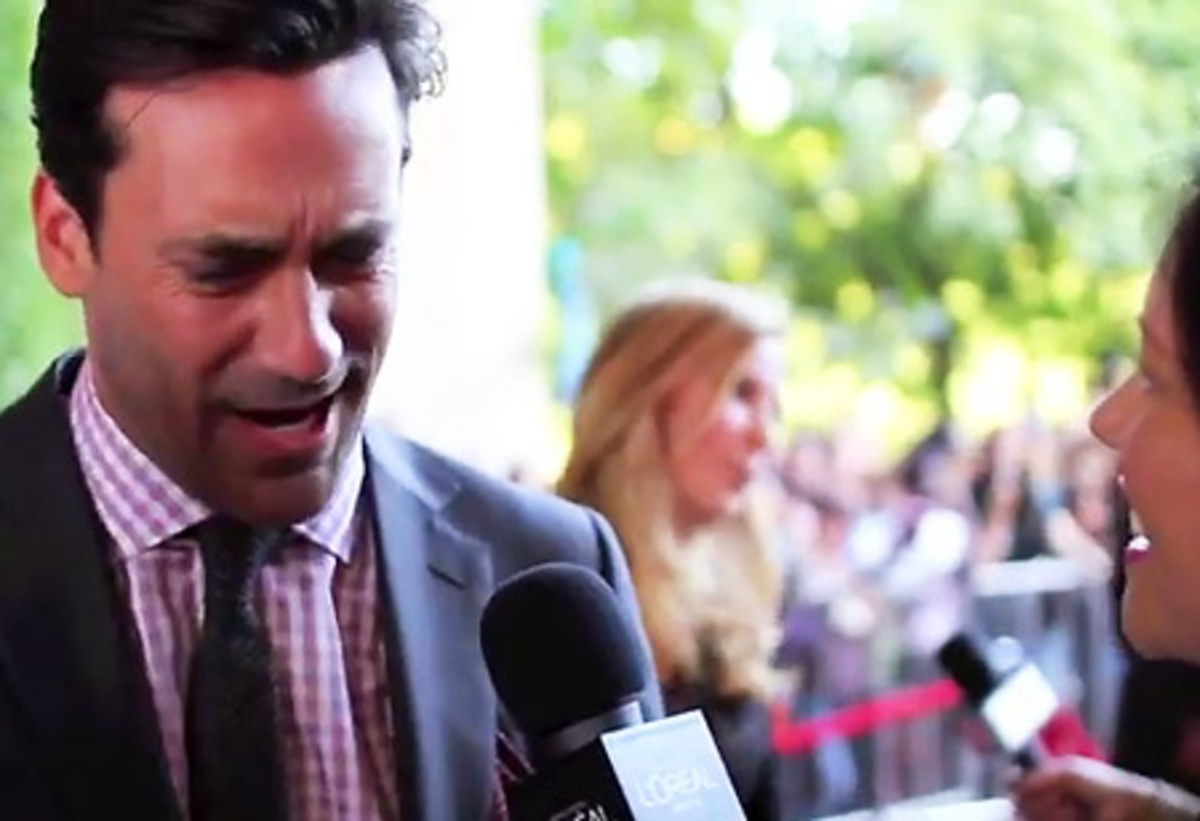 Adam Scott (below) learning the word "tweezed" didn't make this video cut. "I didn't know there was such a word," he said. "Really?"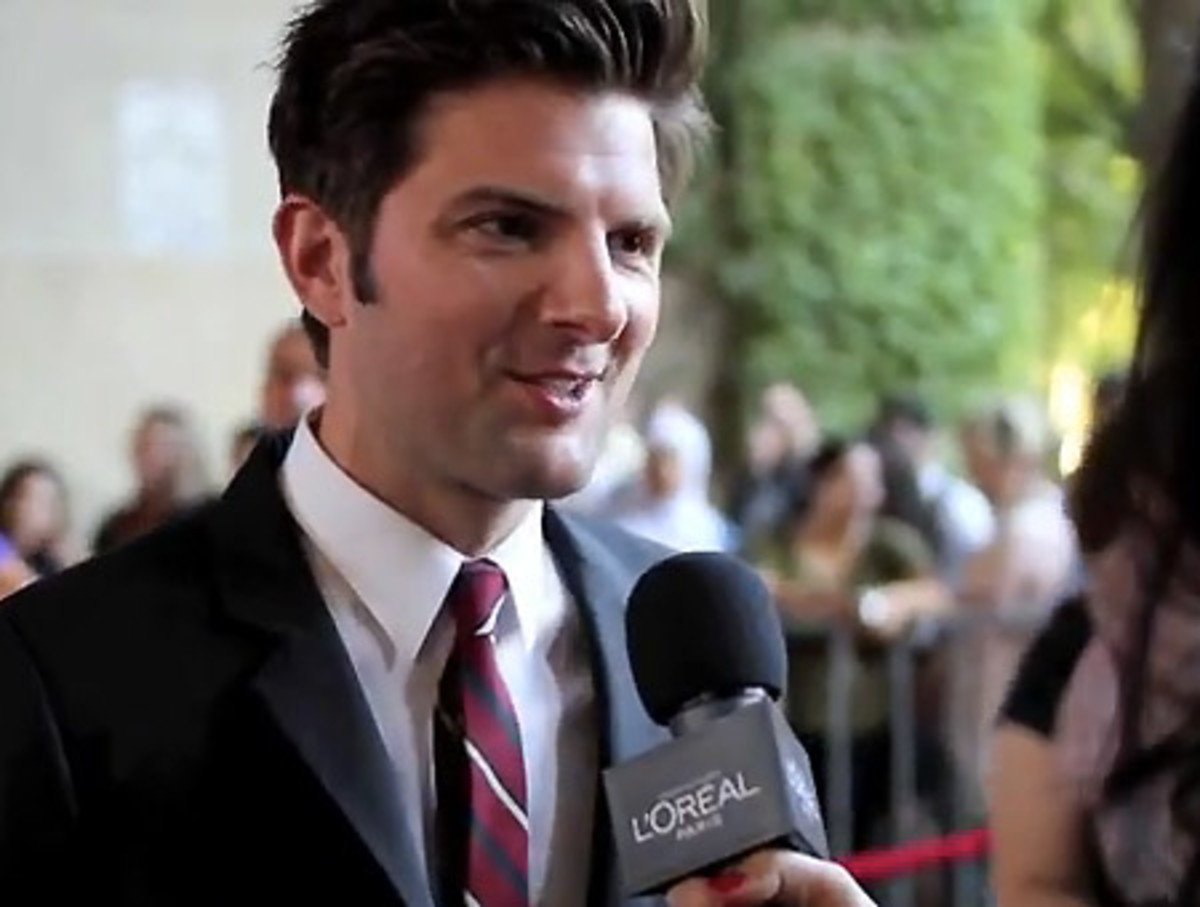 Jon Hamm's sheepish admission that he doesn't bother with SPF, although he does wear hats ("that's probably bad," he said), didn't make the cut either. His personal leaning is toward unshaven, too.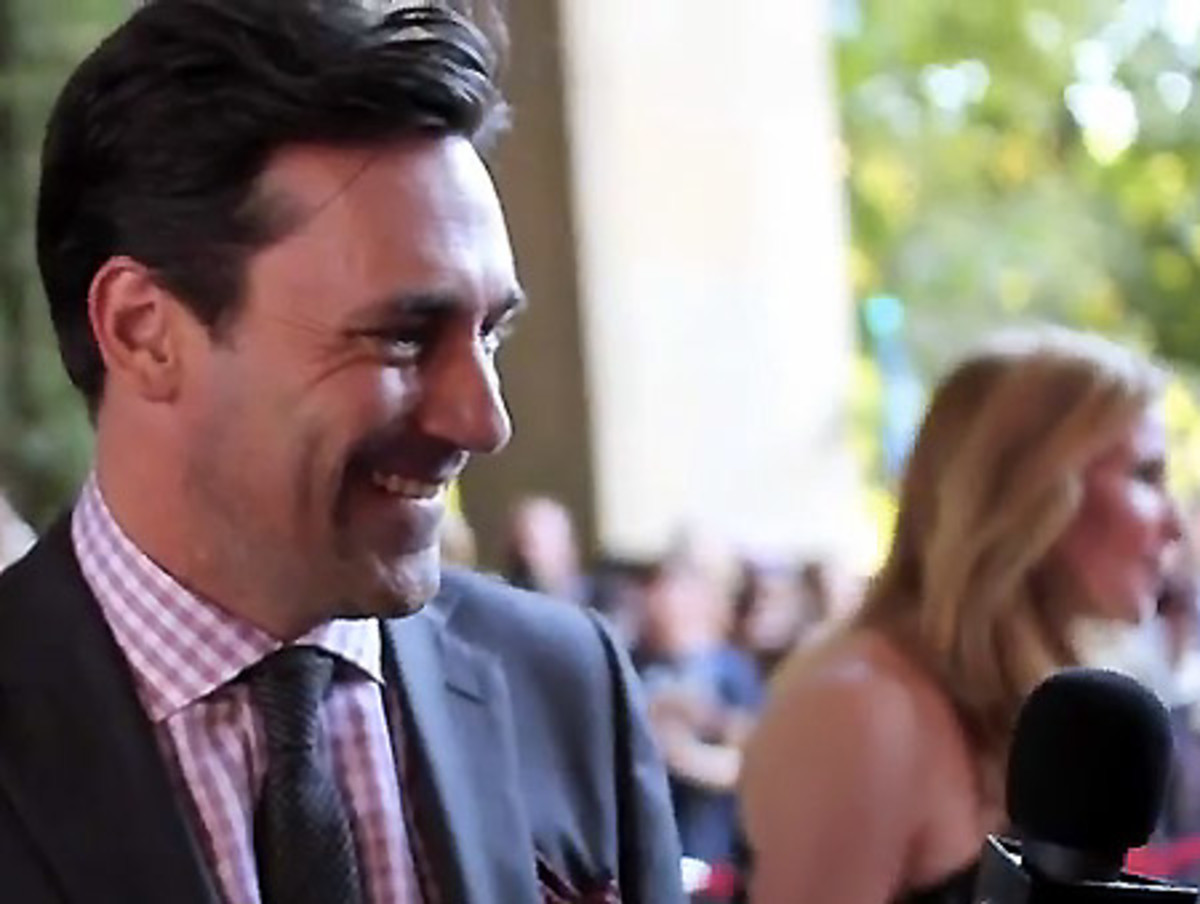 Brian Austin Green's brief contemplation of mirror mantras such as, "you're a very handsome man" didn't make it, nor did Megan Fox's unequivocal "no," in answer to "do you enjoy getting ready for the red carpet." But what did make this L'Oréal Paris TIFF 2011 video is pretty entertaining.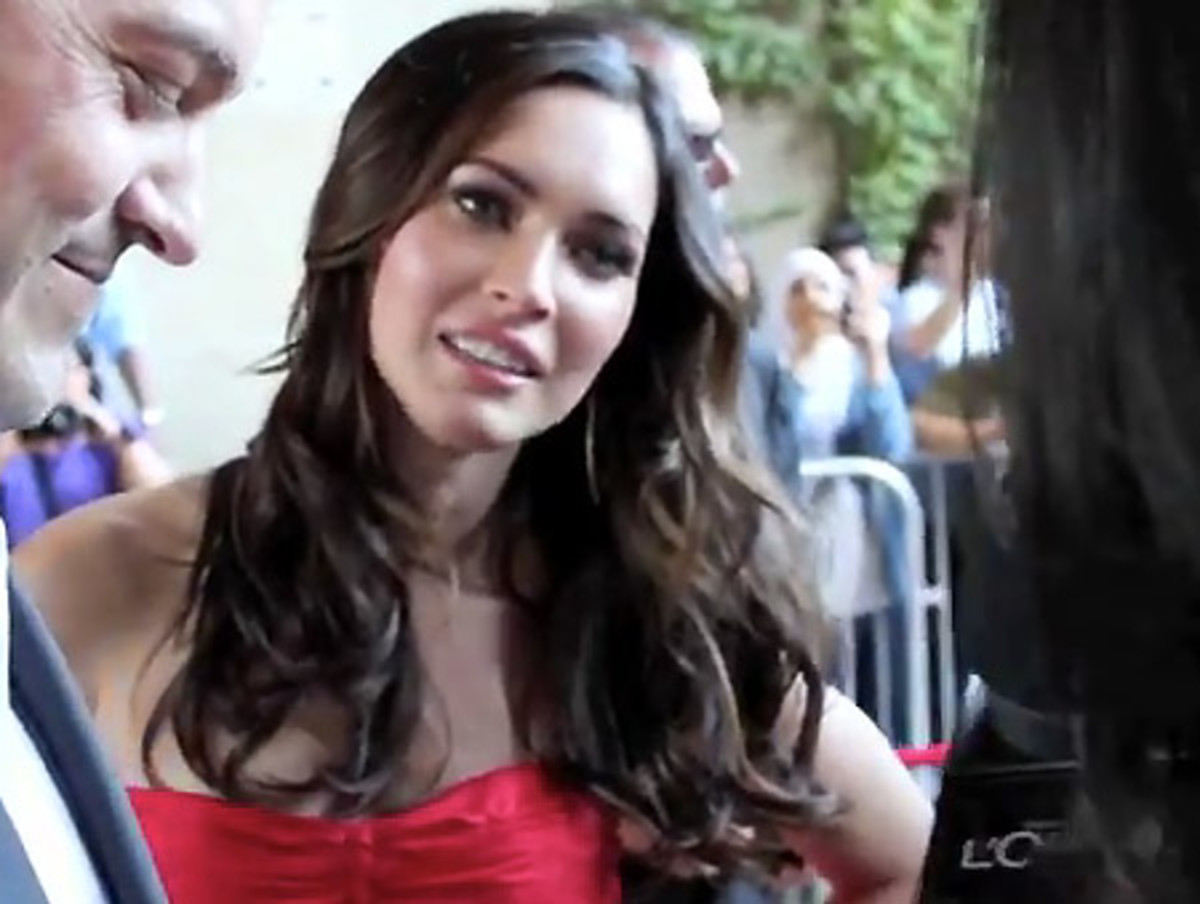 And yes, now I'm the proud owner of one white glove to wear as protection of my Hamm hand.
What's the weirdest beauty move you think could get your husband to do? "Weirdest" by his definition, that is.
Jacket, Moon; sequinned dress, Calvin Klein. Black cuff, Lia Sophia. Stylist, Vanessa Taylor. Hair and makeup, L'Oréal Paris.
Keep up with L'Oréal Paris on the TIFF 2011 red carpet via the L'Oréal Paris Canada Facebook page and @LOrealParisCAN on Twitter!