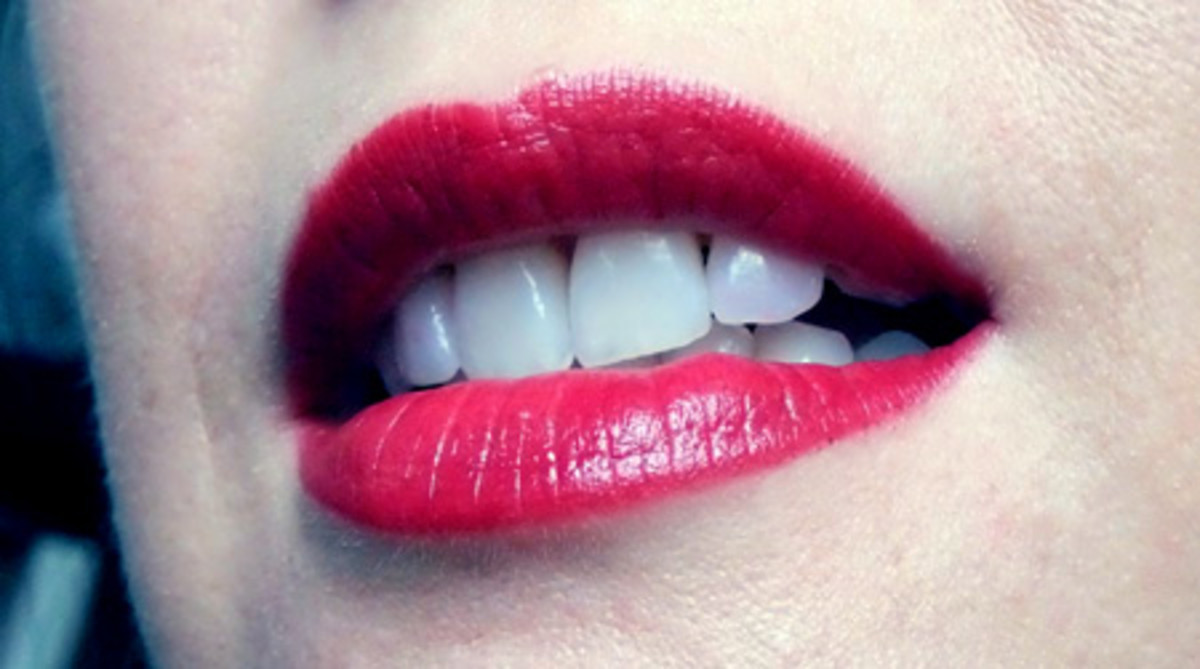 I can't drink even half a glass of wine without feeling uncomfortable and tipsy, not to mention developing an alarming flush. #AsianMom. But I can easily wear five glasses of red on my lips, with the help of this pencil. The natural-ingredients formula is kicked up with powerful antioxidant resveratrol, apparently the same amount as found in five glasses of red wine. Also in the make-up is jojoba seed oil, argan oil and shea butter. Soft and smooth to apply, it wears to a stain finish within about an hour.
I know, it's a little True Blood. I had to tweak the balance in this image to get it close to the dark burgundy (or deep berry, according to Sephora's description) tint the shade has in natural light. My camera saw it as a bright blue red, gorgeous but inaccurate. This is... close. A smidge more burgundy and you have it: Bite Beauty High Pigment Pencil in Bramble, $28.
A geeky tidbit: Bite Beauty founder Canadian Susanne Langmuir also founded Sula Beauty.
Bite Beauty is available at Sephora.