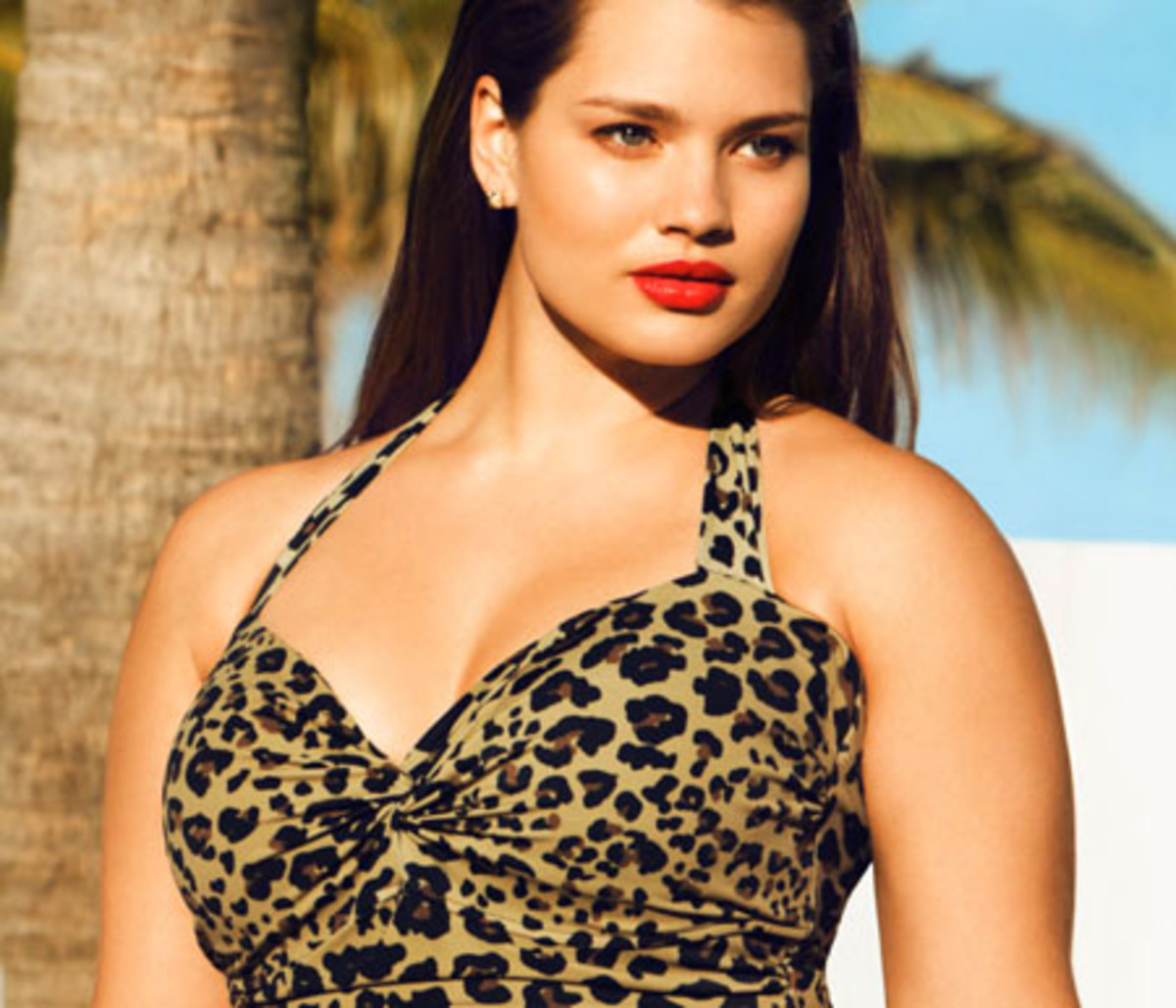 "So in Canada, does everyone think that to be beautiful you have to be thin?" That's a serious question I got from Patricia, a lovely, curvy young German woman I was sitting with at dinner on that Nivea Blue Boat I've mentioned a couple of times.
I'm fairly certain I don't need to tell you how I answered. I did, however, mention that stylish, youthful clothing for full-figured women is still scarce in these parts. We don't, for instance, have the selection H&M UK has, as modelled by gorgeous Tara Lynn. Lynn, according to a piece on today's Huffington Post, has appeared in images for Bloomingdale's, Nordstrom, Forever21 and posed nude for French Elle. (She's also one of three curvy models on a Vogue Italia cover.)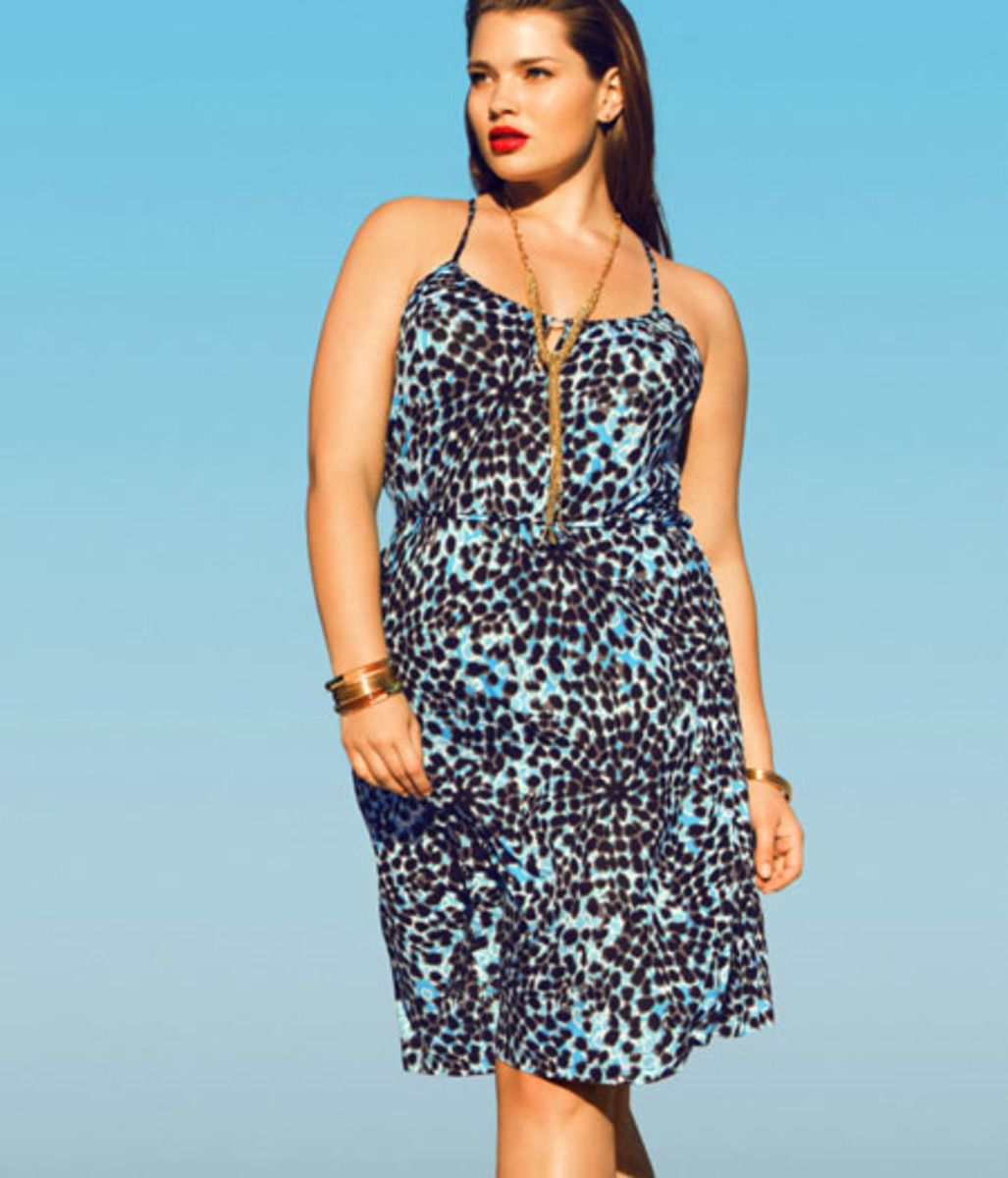 I'll not say much more. No point. Just look at the pretty photos. (The H&M line Lynn models is called BiB for "Big is Beautiful." Can't say I'm crazy about that label. Could they not find a less patronizing collection name?)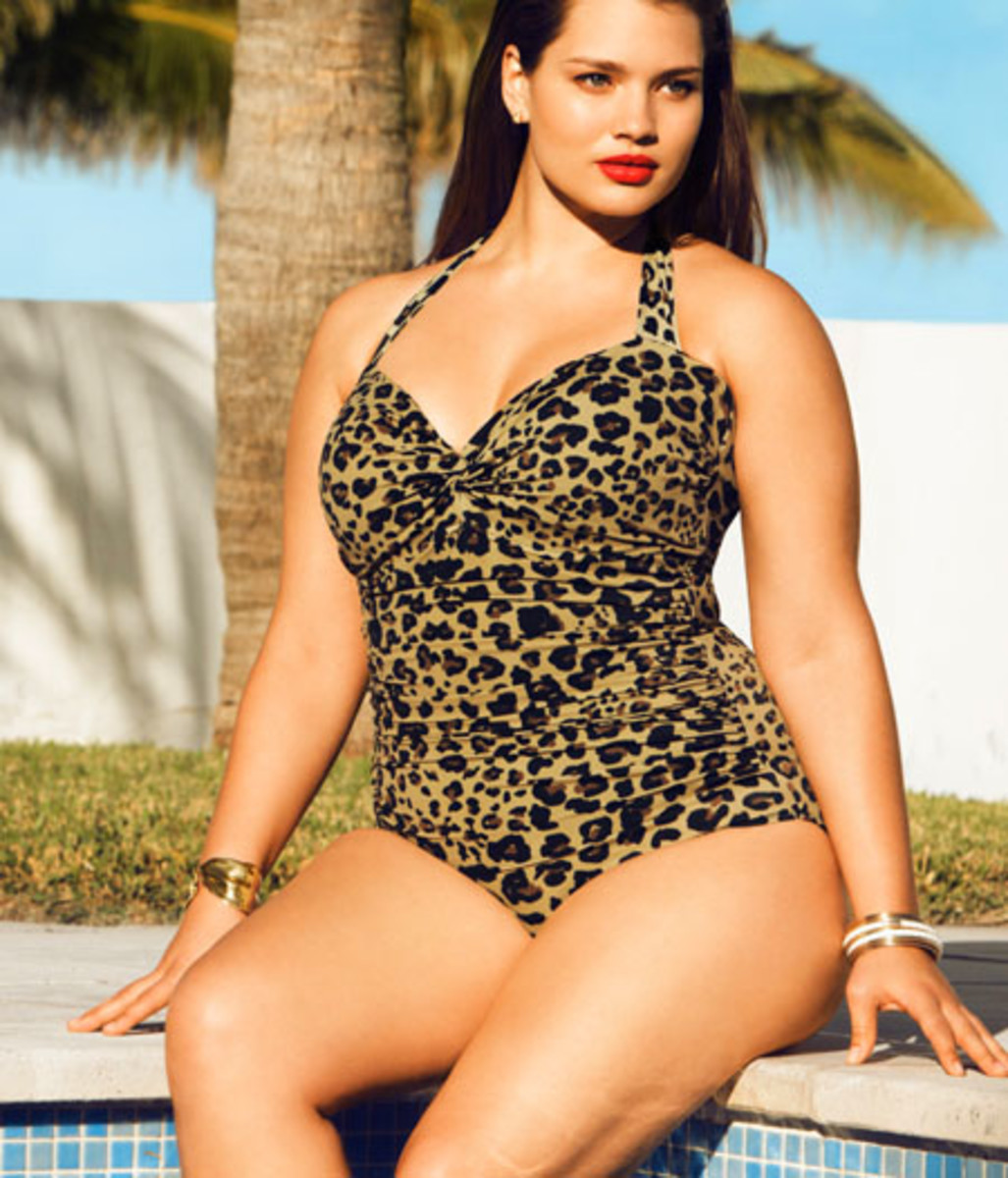 By the way, if you're on the hunt for a new swimsuit, these tips on figure shape as well as how to have a better bathing-suit shopping experience might be useful, whatever numbers are on the tag.
Images via H&M.com.