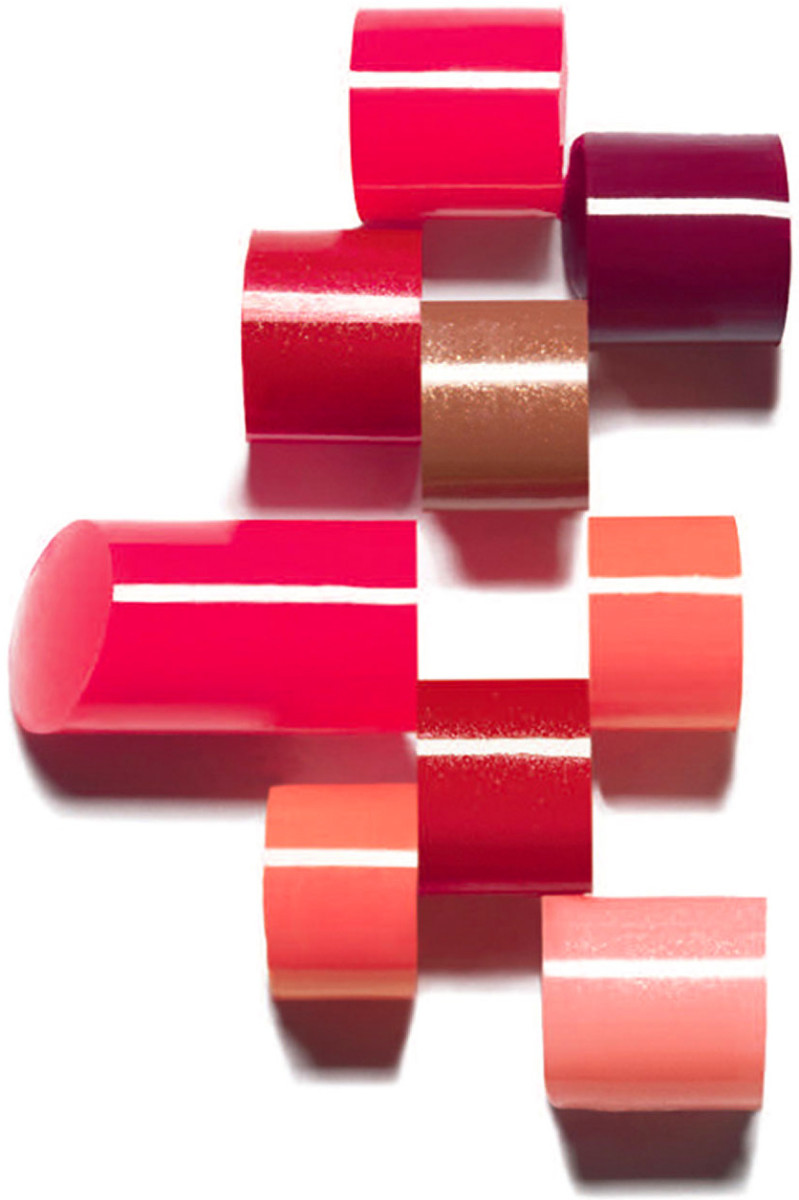 I panicked when I found out YSL's Gloss Volupte Sheer Sensual Gloss Sticks have been discontinued. Lovely, melty-on-lips, sheer shades of balm-like gloss, Gloss Volupte Gloss Sticks were hot commodities from their launch in Fall 2009; No. 4 Frozen Plum was a tricky find even in Paris. (I loved Nº 1 Iced Lychee so much that I used the slender wand of sheer watermelon up in what felt like two weeks.)
But something better is replacing it! said the brand's Canadian PR, Isabelle, via DM in response to my waaaaah! Twitter-wail re: the Gloss Sticks' demise.
And YSL Volupte Sheer Candy lip balm ($38) is better -- so far. More luxurious packaging; larger bullets (the size of Rouge Volupte lipsticks); moisture hits of hyaluronic acid; and mango-delicious shades including Nº 2 Dewy Papaya, a sheer peachy coral, Nº 4 Succulent Pomegranate, a sheer juicy pink, and Nº 6, Luscious Cherry, a sheer candy red.
If only I could bring myself to put. one. on. (That's the "so far" part.) They're so gorgeous I'm still at the gazing-at-them-in-delight stage.
Have you tried one yet? Have you tried Gloss Volupte, too?
YSL Volupte Sheer Candy is available at Holt Renfrew and select locations of The Bay and Murale.