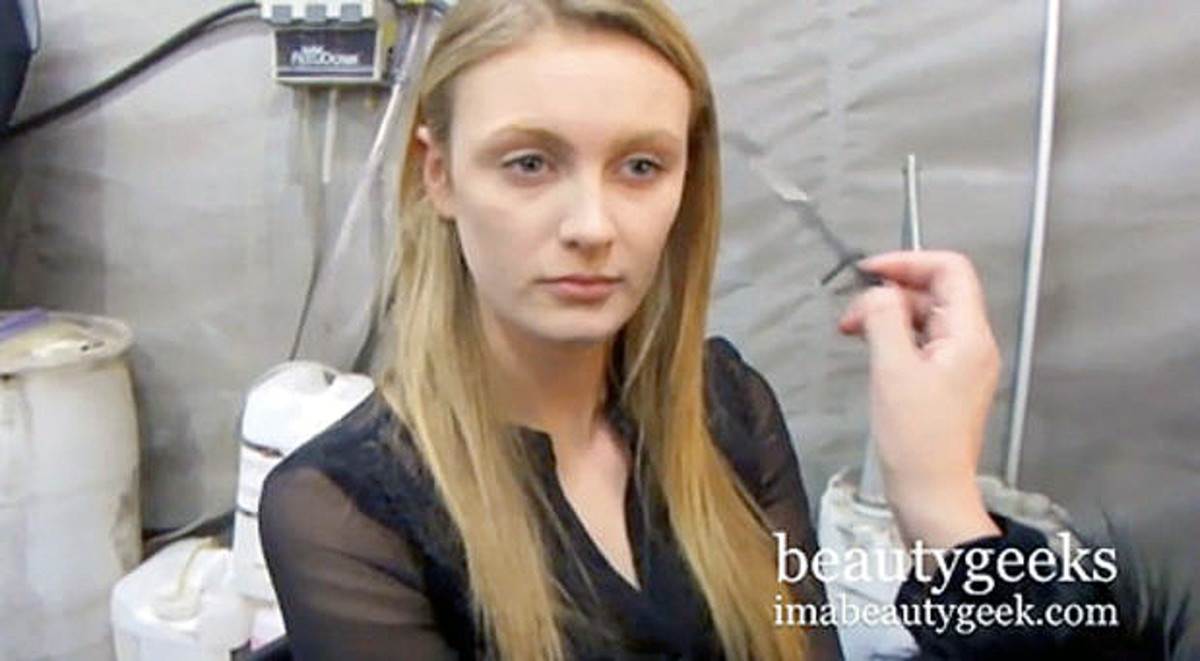 I've never really liked the look of dark brows with light hair. It can look graphic and gorgeous in a fashion-forward way, but more often than not, it's harsh and aging. I'm looking at you, JLo. (Girlfriend's gotta lighten those brows to brighten her face, damnit.)
But the problem with bleached brows is that roots happen so quickly, which looks worse. I get that. Saw it in action on a former colleague who kept her dark hair light blonde. She did bleach her brows every time she went to the salon, but soon that regrowth would kick in. Un. Sight. Lee.
So what to do? Turns out a spoolie brush and a little concealer can take care of the problem until your next quick-bleach session. In the short video tutorial below, M.A.C Senior Artist Melissa Gibson demonstrates on Sarah backstage at the Greta Constantine Fall/Winter 2011 fashion show.
What do you think? Would you try this trick?