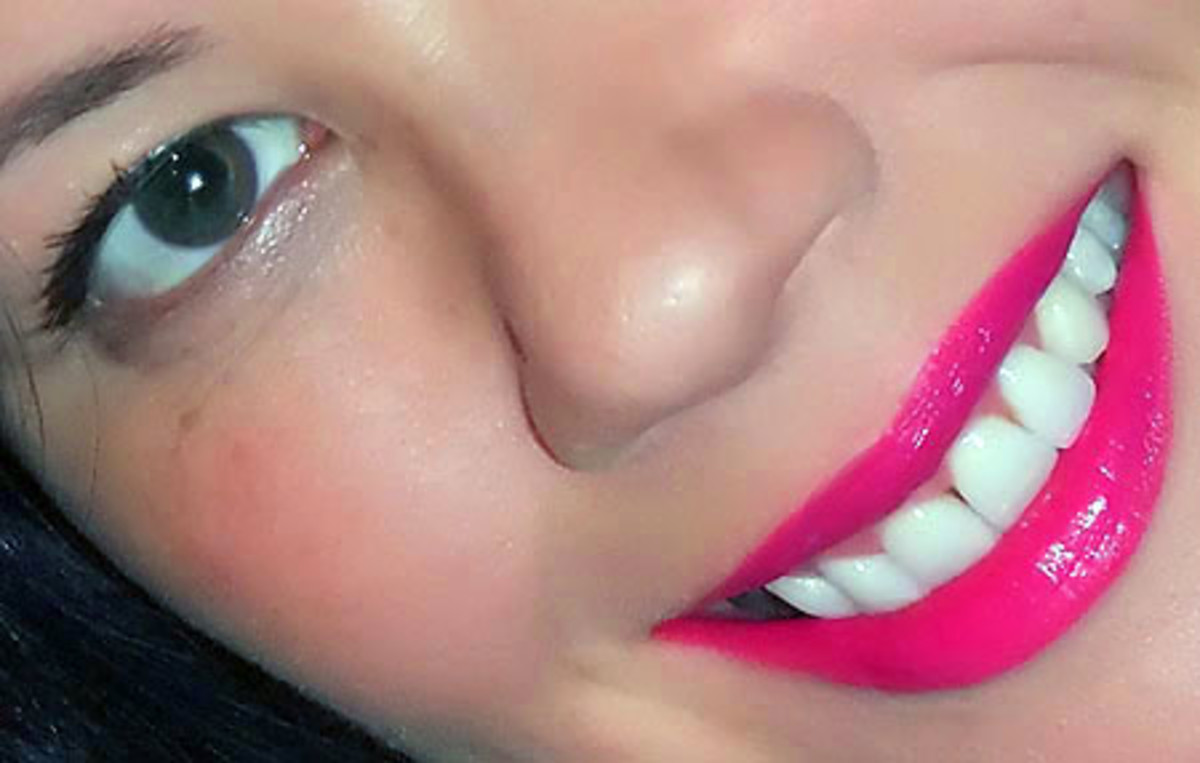 Couldn't resist this shade when I spotted it at a drugstore. Bought it immediately -- it was on sale --then spent several minutes with a beauty advisor, going through the drawer for other shades with as much flair. (The full display isn't on the floor yet because the discontinued line is still in play.)
The stock was incomplete, so I left with just this one, which is more fuchsia than it looks in the image. Its colour impact and for-real conditioning benefits -- a touch-up layer makes my lips feel hydrated without feeling goopy -- have made it another instant favourite. This is CoverGirl Lip Perfection Lipstick in Spellbound, $10.99. It too garners looks in Paris. From women.
Runway-makeup superstar Pat McGrath helped CoverGirl refine the Lip Perfection collection, by the way. She kind of rocks, right?
CoverGirl is available at drugstores and mass retailers, or at Well.ca for $9.49 + free shipping in Canada, no minimum order. Unreal skin courtesy of the Fujifilm Finepix F300EXR digi-cam Portrait Enhancer setting.