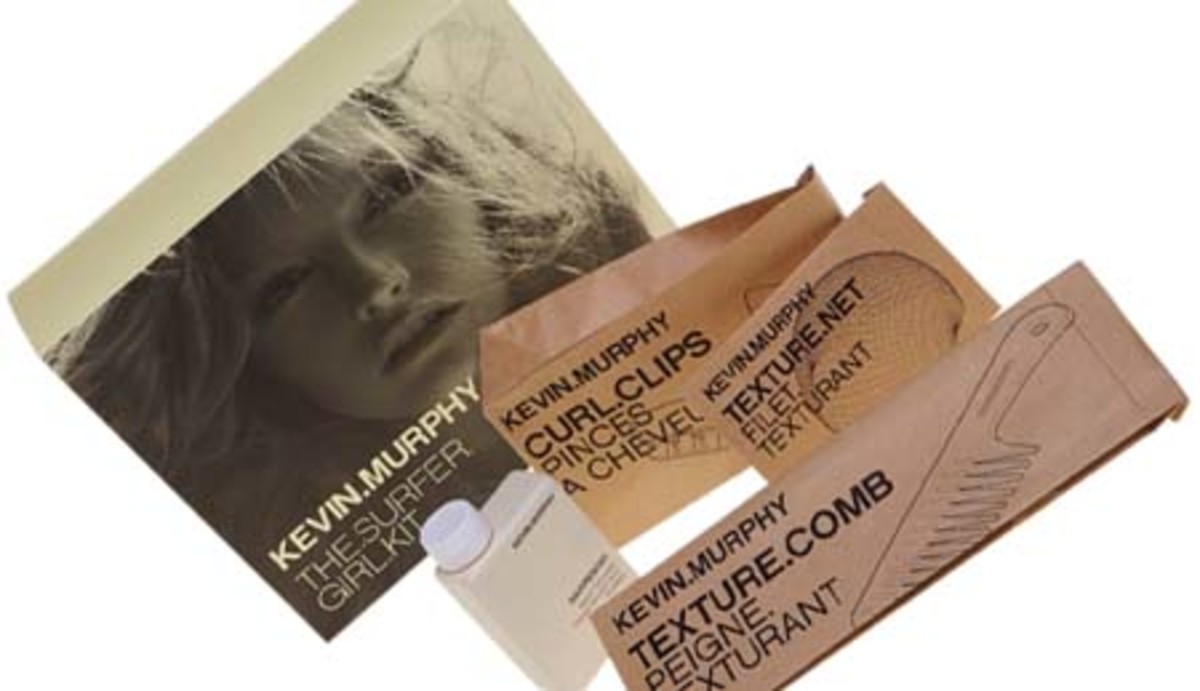 What does a wide-tooth comb, a bunch of hair clips, one hair net and a lick of hair texturizer add up to? A DIY for easy surf-and-sand waves with a sexy '70s vibe, it turns out, if you're Aussie hair pro Kevin Murphy. Beachy hair? Bring it. Bring the hunky lifeguard, too. (Not included, unfortunately.)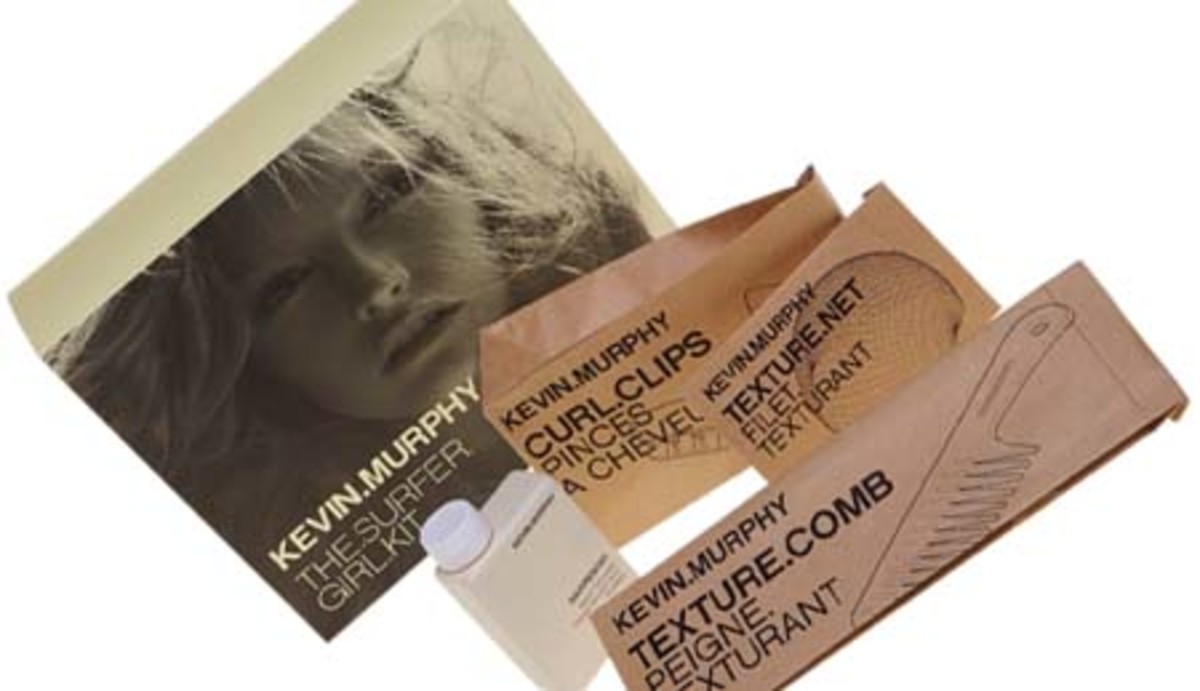 My hair's naturally wavy, yet I seriously want to try Murphy's why-didn't-someone-think-of-this-sooner Surfer Girl Kit ($36). I admit it, I'm lured by the image on the box as much as the simplicity of the styling approach.
See just how simple beachy hair can be in this quick vid by FASHION Magazine's Adriana Ermter, or download Murphy's how-to podcast to your iPhone or iPad.
Available at select salons and kevinmurphy.com.au.