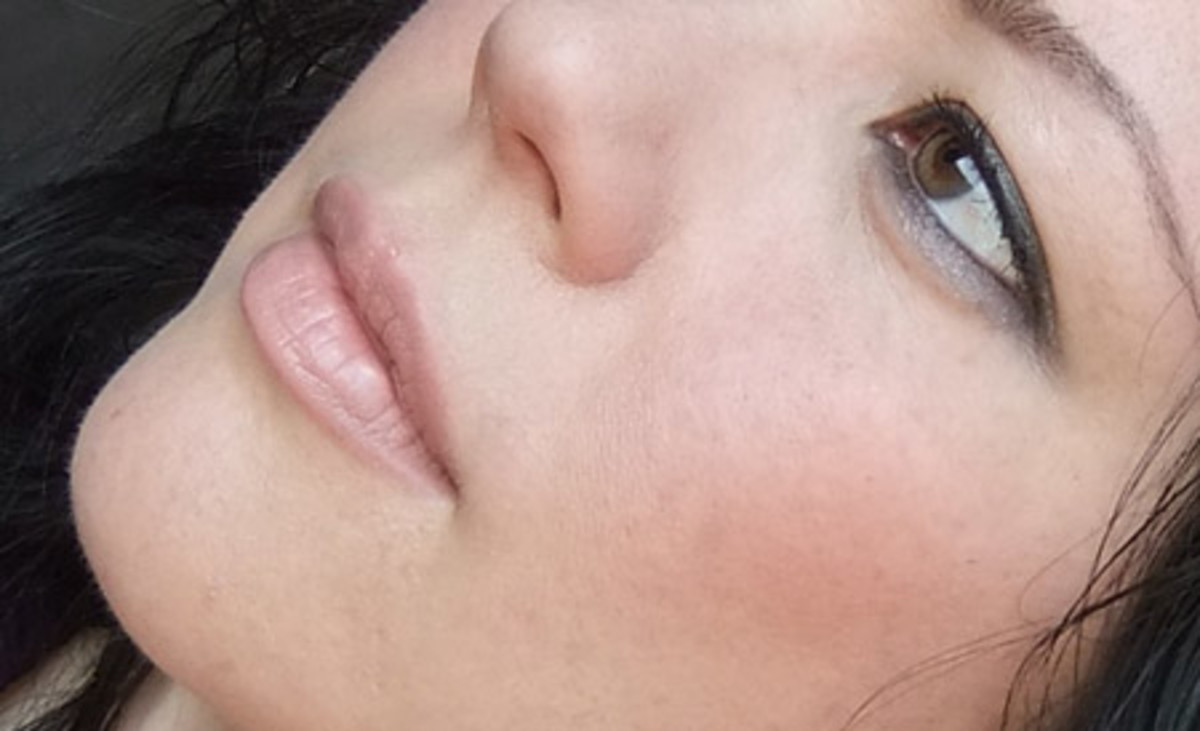 Another nudie shot, this one is shimmer-free and the second installment in the Tom Ford Lipstick Diary series. The shade, Tom Ford Private Blend Lipstick in Blush Nude, $52, looks darker when swiped on the back of the hand than it does on lips with natural rosy pigment. (It's reinforcement that a trial application on the lips really is the best way to read a colour, but of course that's not always possible. Testing on the pink-ish pad of your fingertip is a close second, according to makeup pro Charlotte Willer.)
These nudes need more makeup effort. I could have gone smokier on the eyes, but didn't have a whole lotta time. This is Make Up Forever Aqua Eyes pencil in 0L (black) topped with The Body Shop Baked Eye Colour in Moonstone. If I'd had more time, I would have attempted this.
At the moment Tom Ford Private Blend Lipstick is available exclusively at Holt Renfrew on Bloor in Toronto, and will eventually become available at other Holt's locations. It's also available via special order for direct shipping; 416.922.2333.