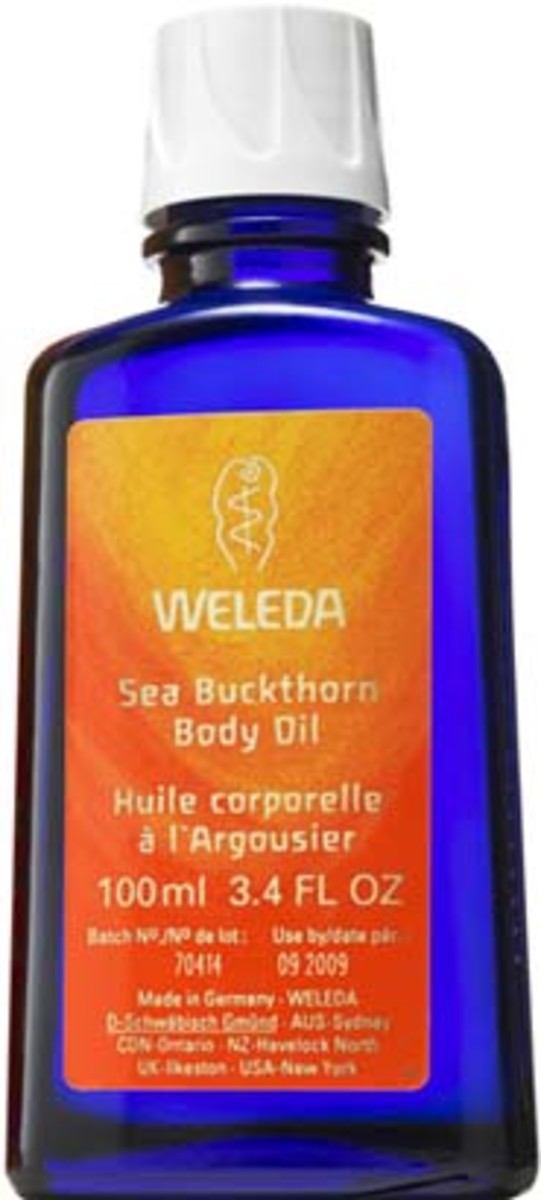 I'm a fan of body oils, so all I needed to fall in love was a tweet from Canadian Living'sKatherine Flemming that said Weleda Sea Buckthorn Oil had a citrus scent. Learning that Weleda is a brand that takes an earth-reverent, biodynamic approach to producing natural and organic skin care was icing. (FASHION Magazine's green-savvy Lesa Hannah buys the baby care for her little girl.)
Weleda Sea Buckthorn Oil ($22.99) is loaded with vitamins, antioxidants and essential fatty acids that bolster the skin's moisture barrier to keep it soft, silky and hydrated. Plus, orange, mandarin and grapefruit essential oils make for a subtle, sunny scent that makes me smile every time I use it.
Safe to say this is a long-term relationship.