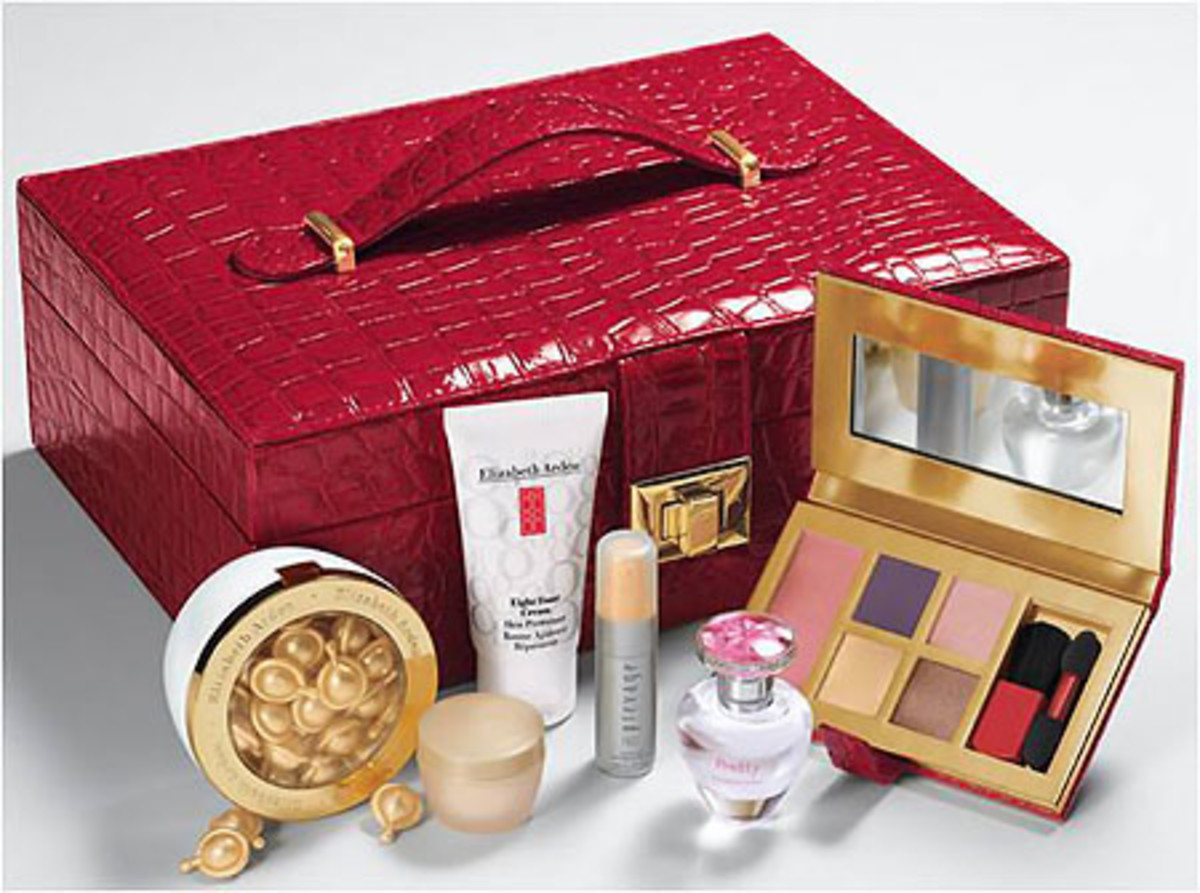 Staff's kvetching today about the lack of variety in posts this week. Two posts about Chris Noth, now a second on Elizabeth Arden... but she's just cranky because I won't let her play in the prizes. I confess, I like a bit more post variety myself, but I thought you might forgive me this one because, well, it's another fun giveaway. (Staff's unconvinced, but it doesn't bother me. Don't tell her I said this, but despite her decidedly un-Pollyana-like attitude, I do know she's got your interests at heart.)
You all know Lizzie Arden was Canadian, right? And of course you know the makeup brand she started is celebrating its 100th Anniversary. In honour of that milestone, BeautyGeeks is happy to offer a chance to win one of three limited edition Elizabeth Arden Vintage Vanity Cases and these "best of the best" Arden beauty treats (total value is $176):
~ a vintage-inspired makeup compact with 6 eyeshadow shades, a cheek colour and a shimmer powder
~ a mini Prevage Face Advanced Anti-aging Serum
~ a mini Ceramide Plump Perfect Ultra Lift and Firm Moisture Cream SPF 30
~ a mini Eight Hour Cream Skin Protectant
~ 30 Ceramide Gold Ultra Restorative Capsules for face and throat
~ a mini Pretty Elizabeth Arden eau de parfum spray
To be eligible for the draw, you must be a BeautyGeeks subscriber (sign up here), and for logistical reasons you must be a resident of Canada. Enter by posting an Arden-t comment below, and please include your city/town and province (very important, or you won't be counted). Three winners will be notified via email after Thursday March 25.
I confess I'm looking forward to your comments -- your posts in the last couple of of giveaways made even the Staff chuckle, thank you! And as always, thank you so much for reading. Heart.