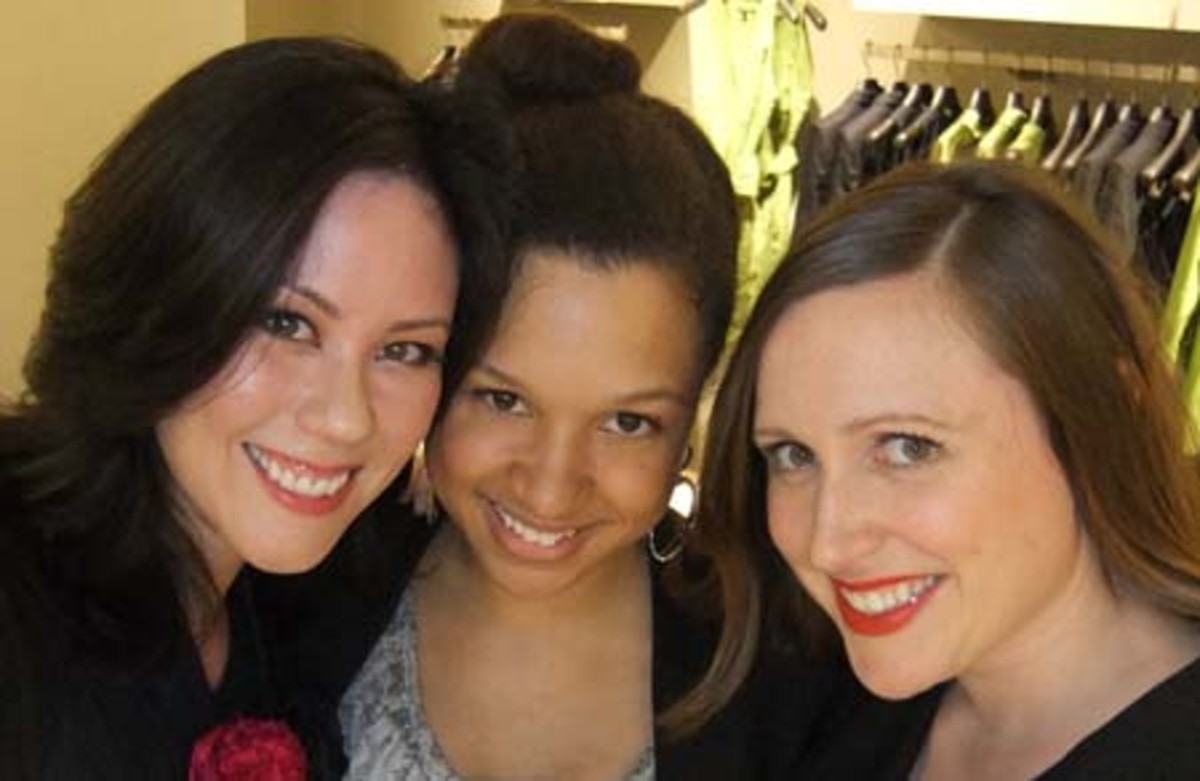 I got into trouble last night at Shinan Govani's Worthy 30 shindig. Friends scolded me terribly for not having posted about being on Govani's 2010 Worthy 30 singletons list for The National Post in February (Staff's still sniggering in her corner). "But it's in my blog bio," I protested. Not good enough, they said. "But I tweeted a little about it," I protested. Not good enough, they said. So now I tell you: along with I-want-to-be-her actor Rachel McAdams, More Magazine editor Linda Lewis, and respected fashion blogger Anita Clarke of I Want -- I Got, I'm one of 30 single-in-Toronto women who is on Shinan Govani's Worthy 30 "most eligibles" list this year. *grin*
Last evening's soiree was a celebratory gathering at the Hugo Boss store on Bloor St. West. Model/spokesperson Monika Schnarre, entertainment entrepeneur Tyrone Edwards (who threw a party for Jay-Z some time back), super-chic dermatologist Sandy Skotnicki-Grant, MTV cutie Dan Levy, and a bevy of hip PR-sters were among the well-dressed attendees, as was, of course, host Shinan Govani, with whom I should also have snagged a photo, dang-it. And there was an ice-cream sundae bar upstairs, but I didn't make it -- it was UP STAIRS.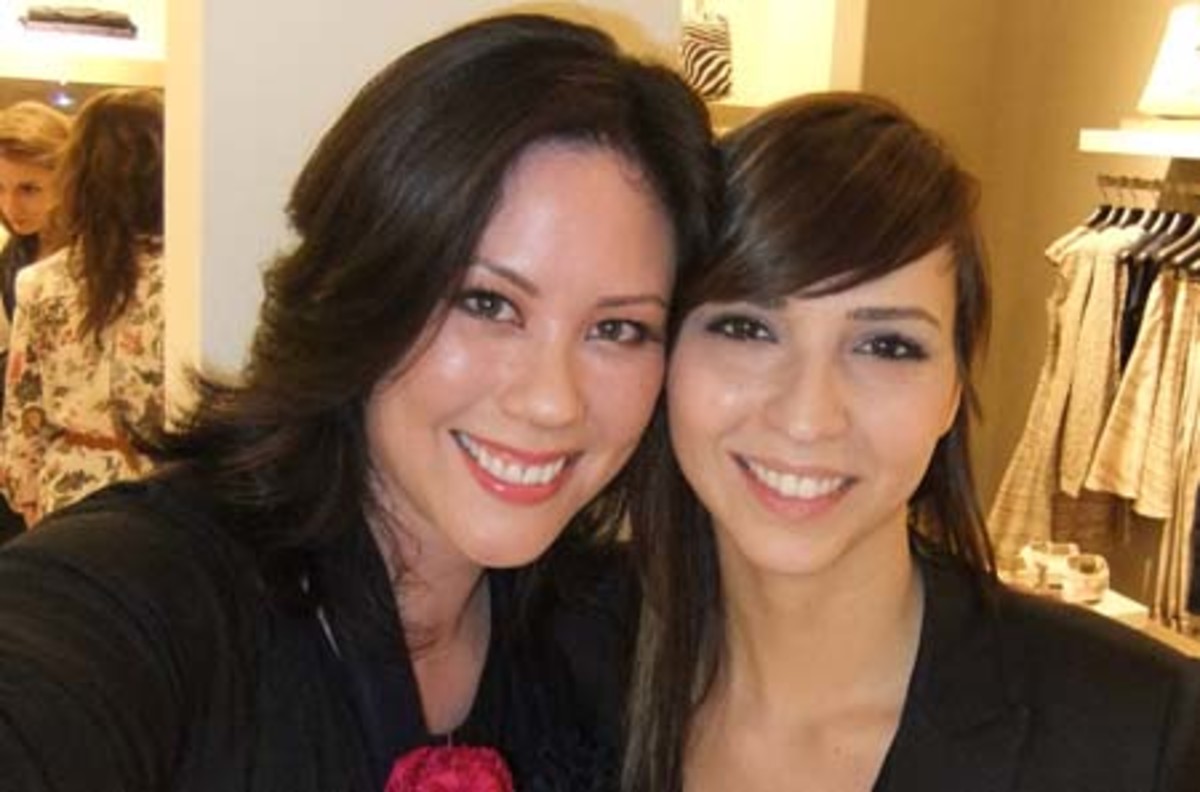 With me in these is a delightful crew of stylists and writers -- yes, the ones who gave me guff. In the top photo: blessed-with-perfect-complexion stylist Ingrie Williams, fashion editor at Rouge Magazine, and sassy stylist/project manager Vanessa Taylor, former fashion editor at Glow Magazine (she's wearing a fabulous red -- Nars Velvet Matte Pencil in Red Square with a touch of an Elizabeth Arden red lipstick which didn't have a label). The just-above photo features lovely Julie Desrochers, who works for Hugo Boss. And in the image below is clever Bonnie Mo, associate editor of Sweetspot.ca and the one who came up with "F is for Flattered" to ensure I'd write about the Worthy 30, and fabulously-browed freelance writer Marilisa Racco, who also muses on fashion on her own blog, The Chic Storm. (I admit, I added the "fabulously-browed" bit after answering Lesa's comment below.)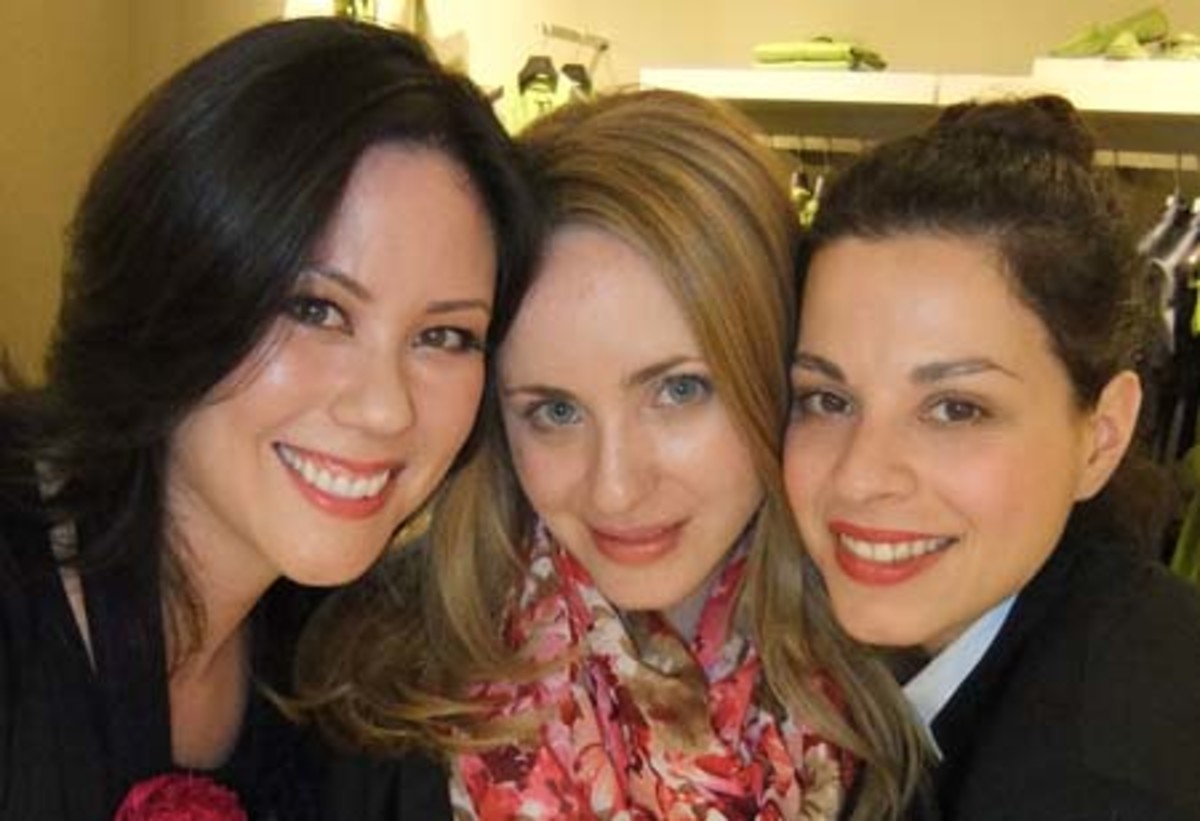 Staff's pointedly wondering where all my photos with the Worthy 30 bachelors are. "Wouldn't you like to know," I answer.
Must mention: silky hair courtesy of Herbal Essences Hydralicious Reconditioning shampoo/conditioner, Tousle Me Softly Spray Gel, Long Term Relationship Leave-in Split End Protector and celebrity stylist Charles Baker Strahan, about whom Canadian beauty editors have been sharing tweet, tweet love since his visit on Wednesday.