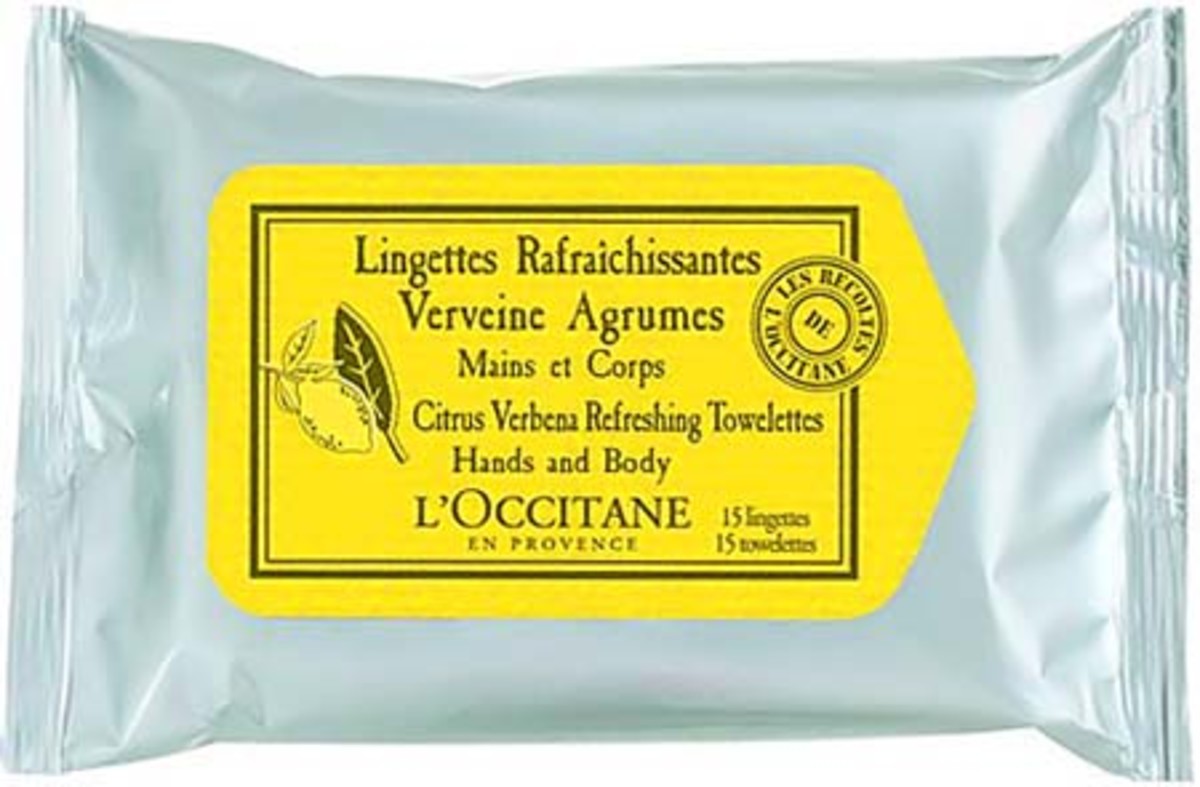 I've never really liked those gel hand sanitizers. Frankly, I like a wipe. With a wipe, you can actually... wipe your hands clean.
I particularly like L'Occitane en Provence Citrus Verbena Refreshing Towelettes ($10 CAN/$9 US). The soft, pre-moistened biodegradeable sheets fragranced with zippy lemon and grapefruit extracts and organic verbena extract make me want to wipe my hands lots and lots. (My love for verbena endures, somehow only strengthened by a rather embarassing break-up episode in my past.) Used in a small space, like a car, for instance, a little Citrus Verbena wipe eradicates traces of, say, a parking-lot Uncle Burger lunch from one's hands and scents the air with invigorating freshness, especially if one then feels compelled to swipe the towelette over the steering wheel and maybe the dashboard. Ahhhhhhh.
Really, that's the wipe stuff.
L'Occitane en Provence is available in Canada at L'Occitane boutiques, select Shoppers Drug Marts and loccitane.com; and in the US also at L'Occitane boutiques and loccitane.com. Image courtesy of L'Occitane.