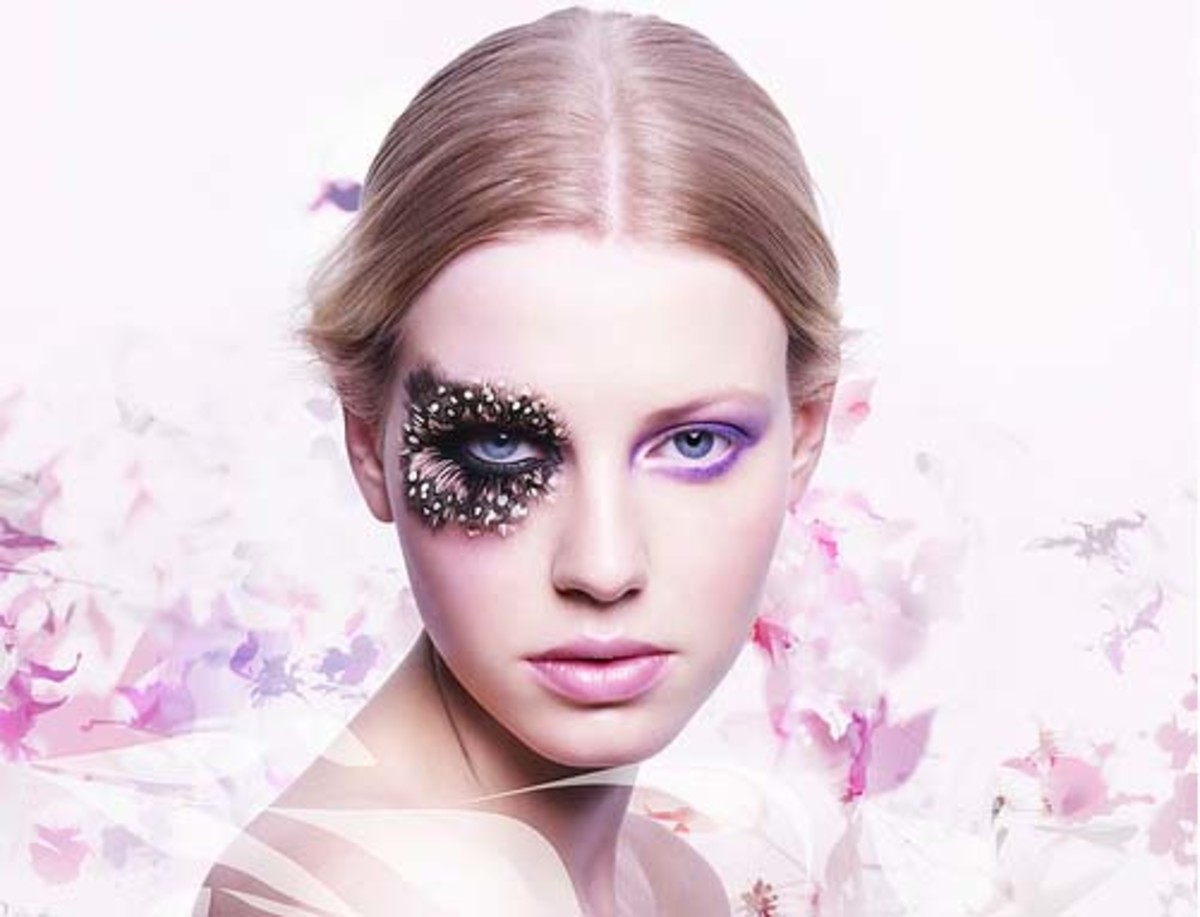 No one does false lashes like Shu Uemura. A brand created in the 1960s by artist Shu Uemura for other artists, the line encompasses an array of paintbox-beautiful makeup shades, superior tools (you've heard of the iconic lash curler), as well as the most fantastical lashes on the planet. (Here, take a minute to read The Eyelash: Flights of Fancy by Fashion's Lesa Hannah for the inside dish on Shu lash history, innovation, and the arc in false-lash popularity from then to now.)
The gorgeous Fleur-Ever lashes ($95 CAN/$79 US) in the above photo are made of feathers and designed by Gina Brooke, Shu Uemura artistic director and Madonna's makeup artist for many of her shows, including her 2009 tour (that's Brooke there with Madonna backstage -- I love the Matrix-cool headgear and outfit Brooke is rocking; not your traditional office wear).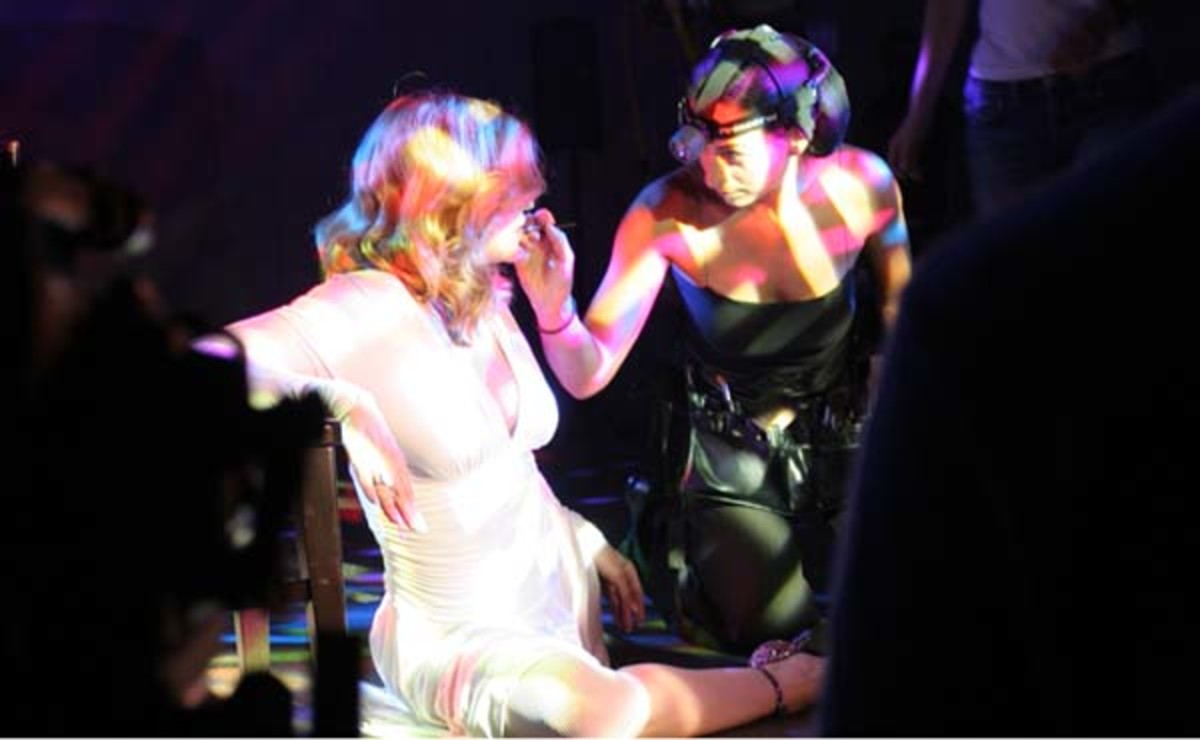 The ethereal Marine Tide lashes ($95 CAN/$79 US) at the end of this post are favourites too, designed by Shu's international chief makeup artist Yuji Asano.
There are more wearable lashes: I have my eyes on several flirty pairs of course: Black Velvet Feather (sooo lush), Lavender Bloom (can you imagine them on green eyes? kapow!), Mini Khaki (nifty certainly unexpected), and Farfallina (delicate, feathery black-and-brown drama).

I mentioned fellow beauty writer Malena Harbers in my post yesterday without realizing her newspaper piece on Shu Uemura beauty had just been published. Her story for the Toronto Star will tell you more -- and, tee hee!, she mentioned me too! (Thanks, Malena -- and hey, "CityLine" just aired their clip of the Shu counter launch at Holts; Patrick got a shot of you and me at one of the mirrors!)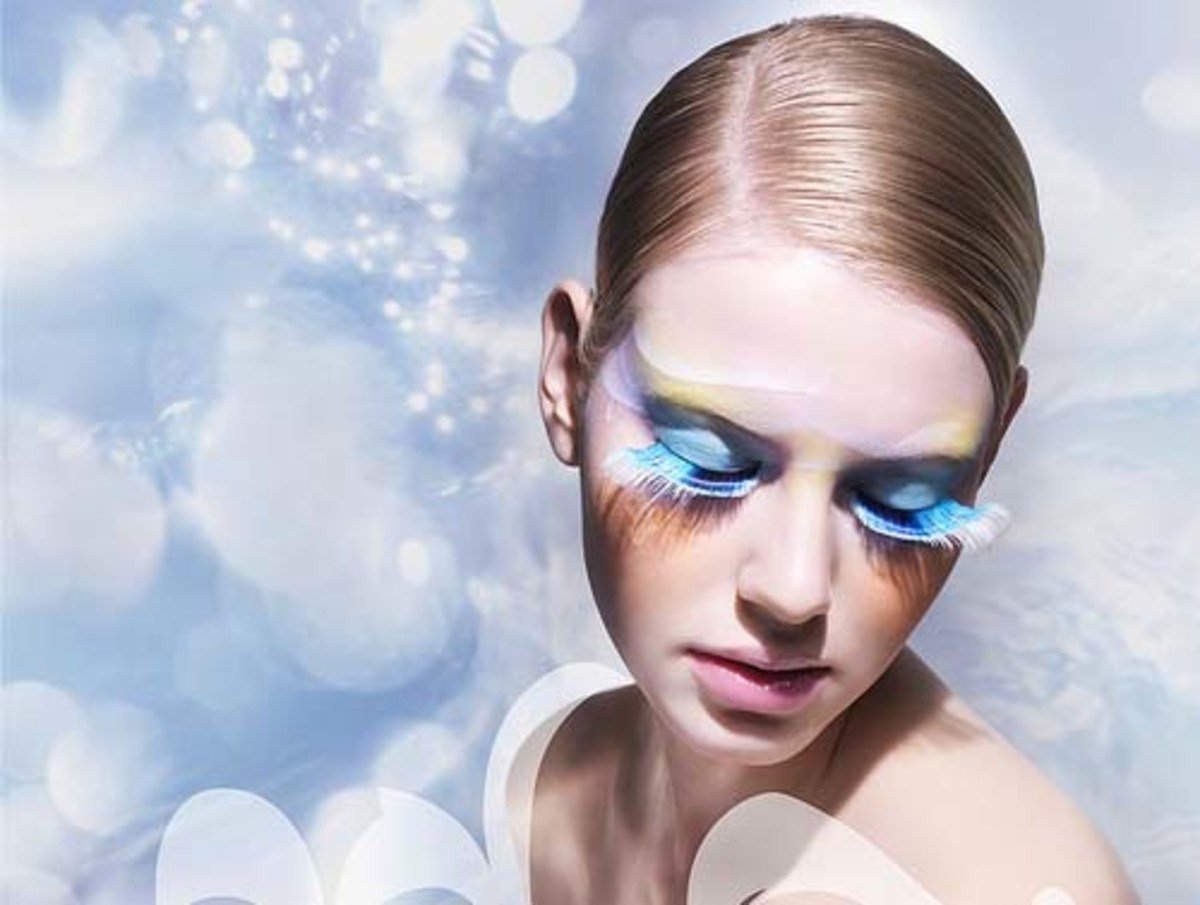 Shu Uemura lashes and cosmetics are available at Holt Renfrew in Canada and at shuuemura.com in the US. Images courtesy of Shu Uemura. Black Velvet Feather lashes, $32 CAN/$25 US; Lavender Bloom, $36 CAN/$29 US; Mini Khaki, $23 CAN/$18 US; Farfallina, $36 CAN/$29 US.