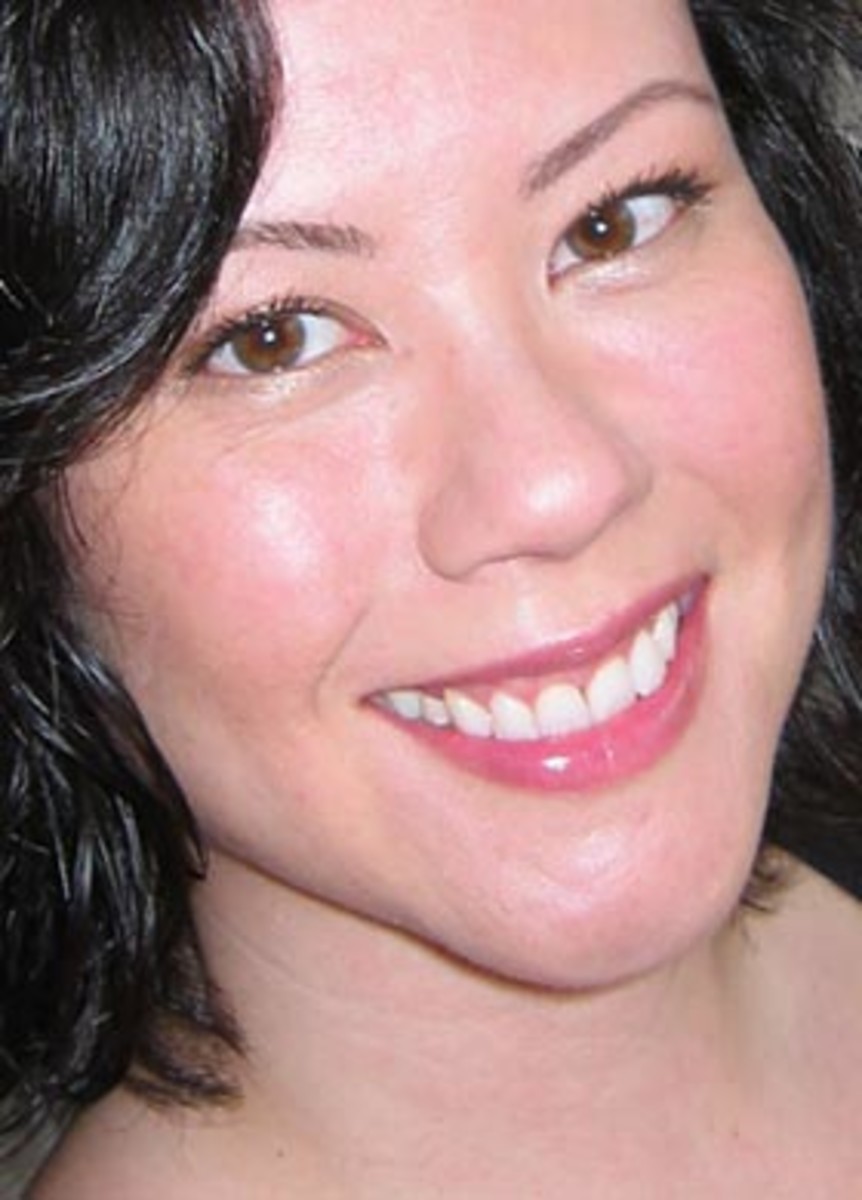 Maybe you've noticed I haven't given much screen space to tinted moisturizers. I'm not so fond of them for my oily skin, you see. I can feel the stuff on my face. Plus, I'm fairly pale -- finding my skintone match is tricky. (Somehow, it seems folks decided tinted moisturizer is about giving skin a sunkissed glow, which can result in a darker-face-lighter-neck goof-up. Really, tinted moisturizer is about sheer coverage, so you should use one that pretty much matches your skin.)
But guess what? I have a crush on Laura Mercier Illuminating Tinted Moisturizer SPF 20 ($55 CAN/$42 US). A light application of Bare Radiance, the lightest shade, gives my complexion the barest of natural-looking glows without a colour demarcation at my jawline. Weightless and fresh on skin, it holds up for ages with a just-a-little pat of my oily-skin saver, MAC Blot Powder/Pressed. Makes me look healthy, like maybe I went for a run yesterday and have been eating my vegetables like a good girl.
I think this is the beginning of a beautiful relationship.
Laura Mercier Illuminating Tinted Moisturizer SPF 20 is available at Holt Renfrew in Canada, Sephora and lauramercier.com in the US.
I'm also wearing a light application of the limited edition CARGO Plantlove Green Goddess Palette on my eyes and cheeks. Fresh, yes?
*
BEAUTYGEEKS TESTERS WANTEDfor Noxzema
ENTER TO WINC.O. Bigelow Lemon eau de parfum

See who else is reading BeautygGeekson the FACEBOOK page
*