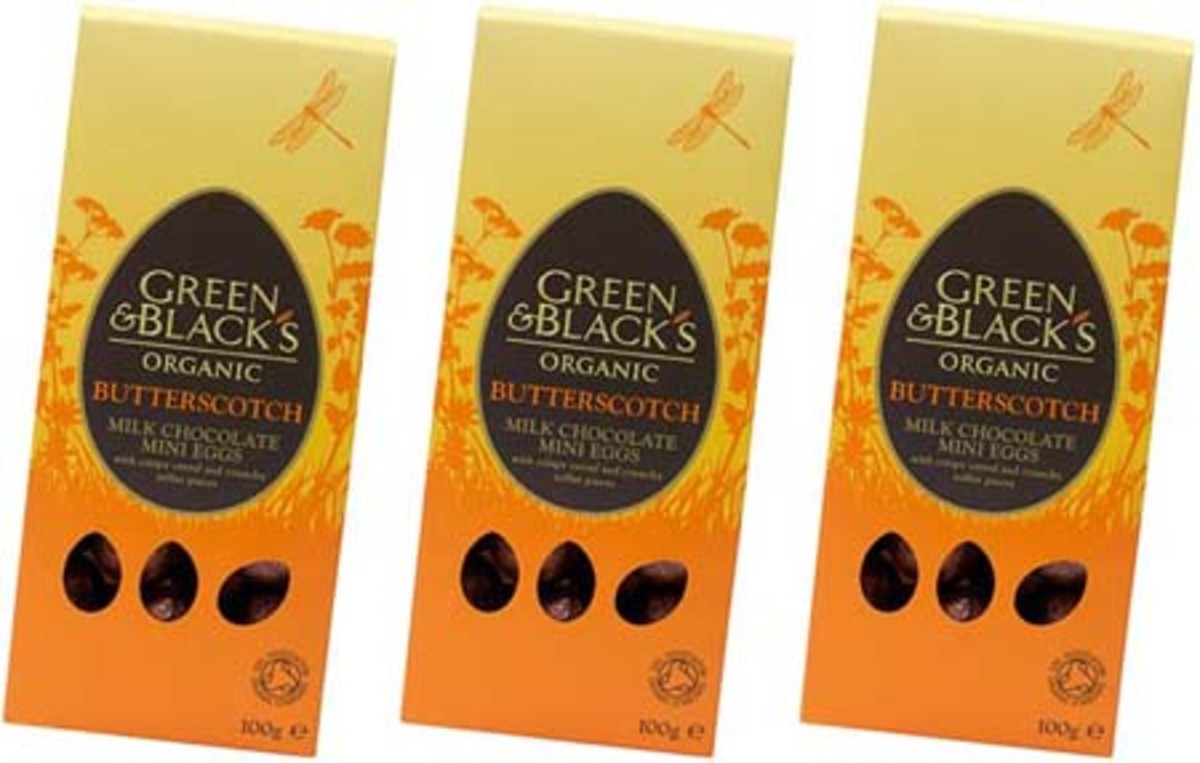 Omigosh, Green & Black's Organic Butterscotch Milk Chocolate Mini Eggs ($7.49 CAN) with their light, crispy-crunchy toffee-and-cereal centres rule. And when I say rule, I mean they are in charge, as in I have no will of my own. Must. Eat. Mini. Butterscotch. Eggs. And judging from the slew of recent Facebook stat updates and tweets I've seen, they've had the same effect on a lot of other unable-to-resist folks.
Aside from their organic ingredients, Green & Black's has gone a little more green with their packaging. Made without plastic, the new boxes are constructed of sustainably-managed forest materials and cut previous cardboard requirements by 33 tonnes. The company has also teamed up with an enviro charity called The Soil Association, which supports organic food and farming and healthy living. So what if a butterscotch mini egg robs one completely of will?
At least I didn't eat the entire batch in one sitting on the weekend. I saved one for Monday. One mini egg.
Green & Black's Organic easter eggs are available in Canada at select Shoppers Drug Marts, Whole Foods and health food stores. Images courtesy of Green & Black's.