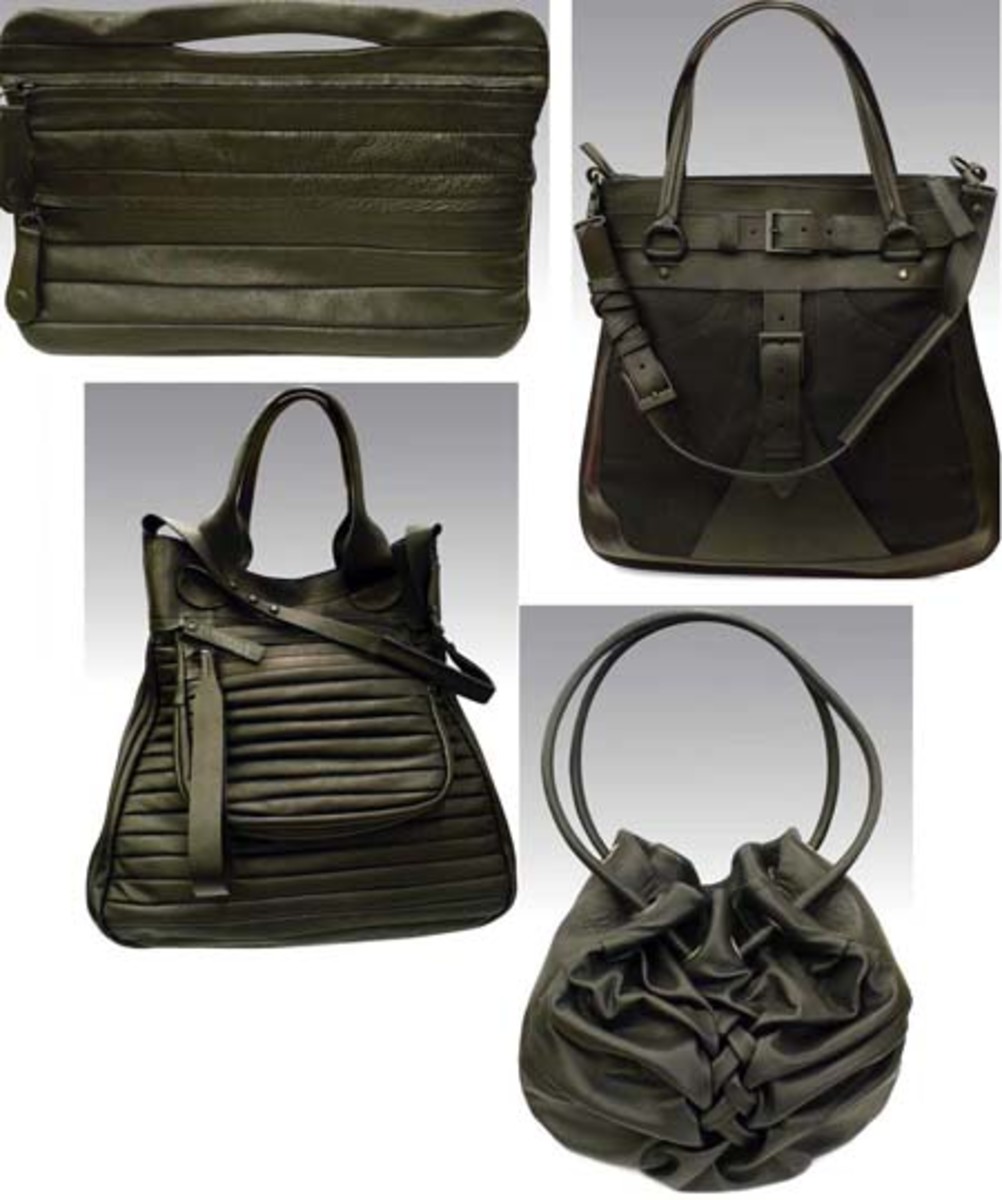 Last week I fell in love again. I was in cobblestoned Old Montréal, at the old-world beautiful Marché Bonsecours, surrounded by throngs of chic fashion journalists and fashion watchers and there, under the bright runway lights of Canadian designer Denis Gagnon's Spring '09 show: Fullum & Holt leather bags designed by Denis Gagnon... *sigh*
My favourite is the oversized clutch, here in black but a showstopper in white leather.
These won't be available until the Spring of 2009, in Canada at Holt Renfrew and Browns. In NYC, you'll find them at Christopher Fischer and Té Casan (which also carries Natalie Portman's line of designer vegan footwear). Make a calendar note for January 2009, though -- in addition to a new year, January will mark the launch of fullumboutique.com, Fullum & Holt's online store through which these beauties and other Fullum & Holt merch will become available.
Now let's talk retail: CAN pricing clockwise from top left is $595, $590, $750 and $595.
Love is (under a) grand.
Images courtesy Fullum & Holt.
*
Canadian-based s'cribers, ENTER TO WINa L'Oréal Paris Double Extend Beauty Tubes Mascara!
Canadian-based s'cribers, ENTER TO WINa set of Clarins Glossy Nail Colours!
*