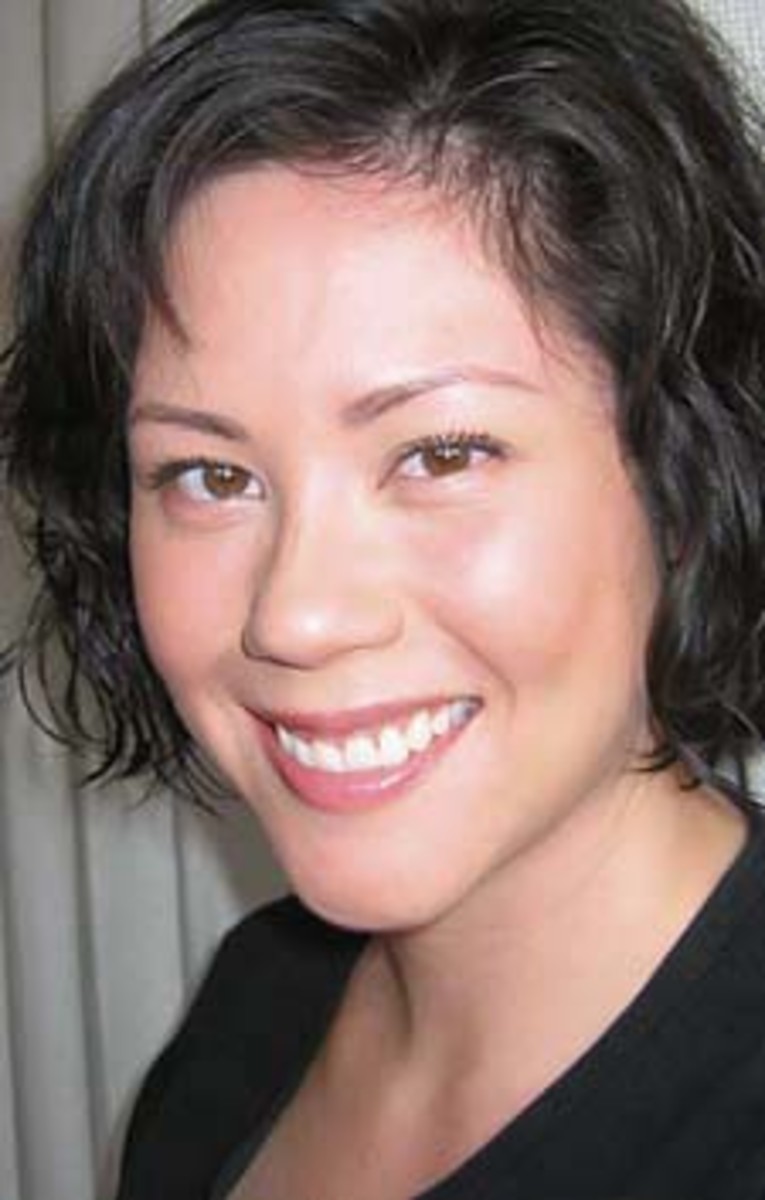 I'm still surprised when I hear someone say, "oh, I don't wear blush." Sometimes I hear it from a client, in which case I get to show her how blush can make a big difference. And sometimes I want to stop in my tracks and holler, "Are you CRAZY girl?? Don't you know it's the one simple thing you can do to wake up your damn pale face?" (Sheesh. I've been watching too much Tyra.)
A swirl of blush does more than put colour on the apples of your cheeks. It makes eyes look brighter and more sparkly, gives you a healthy glow and overall makes you look younger and more vibrant (as long as you've minimized shadows and redness with concealer first).
One of my new cheek favourites is M.A.C Mineralize Blush in Gleeful ($25 CAN/$21 US). I'm wearing it in this photo. In the pot it's an intense rosy pink shot through with shimmery gold. But on light/medium to medium/dark skintones, Gleeful is a natural-looking, sheer, healthy flush with a subtle sheen. A must-have.
For more tips on blushing, including formula choices and advice from pro artist/M.A.C's Vice President of Makeup Artistry, Gordon Espinet (a fellow Trini!), on how to make your face appear narrower or wider, pop over to this piece on canadianliving.com.
After all, not every girl can have Clive-O to make her blush.