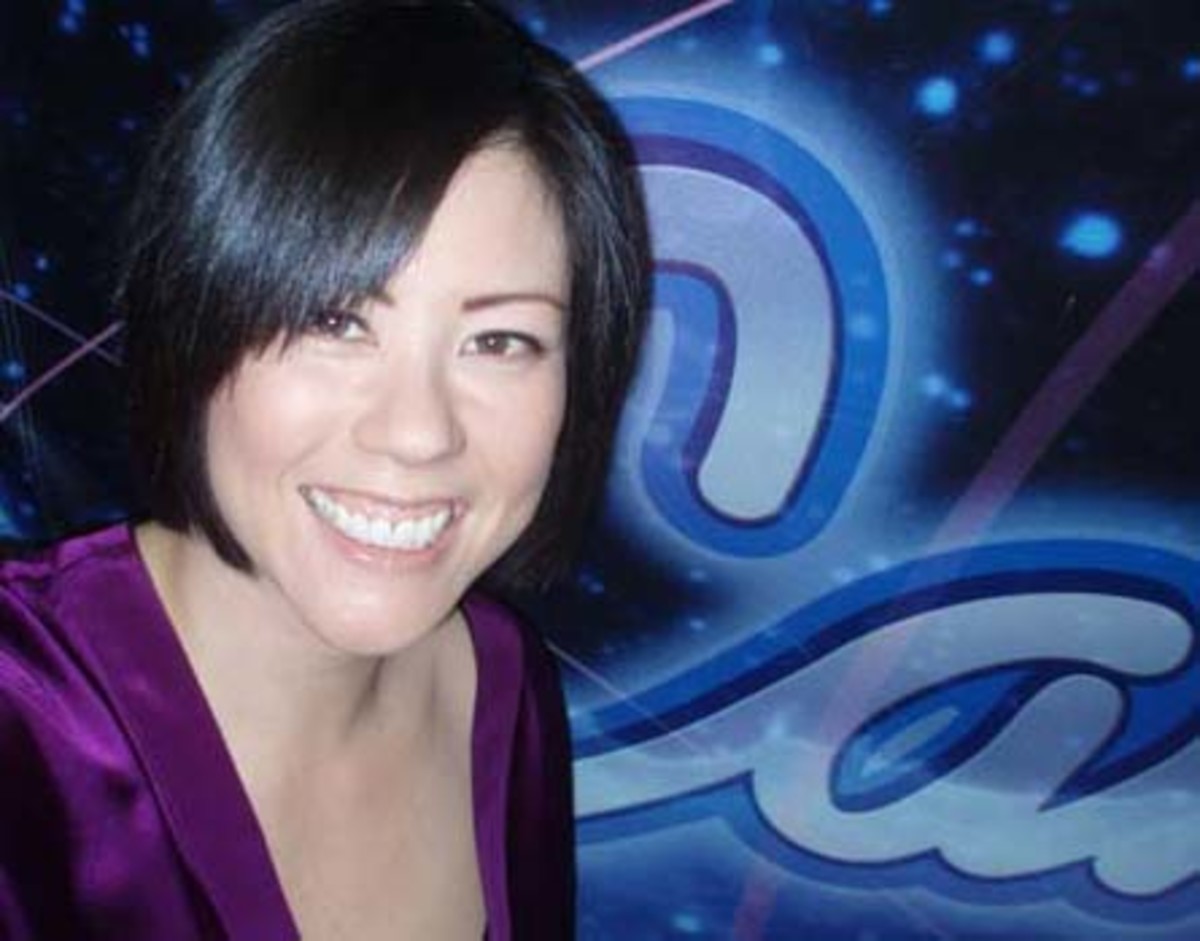 Sheesh. I have 16 new crushes. By crushes, I mean a mix of admiration and awe for their focus, and damn, they're all so lovely and talented. What crush doesn't usually convey, however, is respect, and truly, respect is a huge part of what I feel for our "Canadian Idol" hopefuls.
I met Marie-Pierre, Adam, Katelyn, Mark, Martin, Omar, Mitch, Gary, Mookie, Oliver, Sebastion, Earl, Katherine, Theo, Amberly and Drew at the "Idol" studios in downtown Toronto last week. The team at Gillette Fusion had invited me to serve as host for a series of wee grooming segments with the "Idol" guys, and to present the girls with Venus Embrace treat baskets as they all prepped for last week's shows. (The segments will pop up during the broadcasts tonight and tomorrow night.)
What struck me about the group is how hard they're working toward their goals. Days on the show are long and intense -- rehearsals, interviews, promos, workshops, filming, live performances.... The sudden spotlight isn't easy, even if it's wanted, nor is the pace. As for putting it all on the line successfully or not, being critiqued in front of and by millions, then having to wait for the country to weigh in on who stays and who goes... I know I couldn't do it. But despite the sudden immersion in a largely unfamiliar world, the "Idol" hopefuls appear to have found an easy camaraderie, and they know how valuable their experience is for their careers as well as artistic and personal growth. And I'm a sucker for people with determination and a sense of fun. (There's a lot of laughter at those studios.)
I'll not say much more. Watching them each week will tell you everything you need to know about each competitor.
Can we keep them all? Well, that's how I'm voting.
Note: I know this is already a gushy post -- I get like this sometimes. But I have to gush about the "Canadian Idol" crew as well -- they were friendly and so patient with me! I suspect they play a large part in the easy, affectionate energy at the studios.
*
Enter to WIN a LUSH Retro Gift Box!